I am a member of the Invisalign Teen Mom Advisory Board. My daughter has received complimentary treatment from Invisalign. All opinions in this post on Mom Misconceptions About Invisalign clean aligners are my own.
At the end of summer, my daughter should be completed with her Invisalign treatment. Less than a year and she will have the smile she's always wanted. A smile that gives her more confidence.
There are some common Mom Misconceptions about Invisalign, and I wanted to help answer them today. We've had great results with wearing Invisalign clear aligners and I'm glad we were given this opportunity. I think it's something all parents should look into as a way to get the smile they want, faster.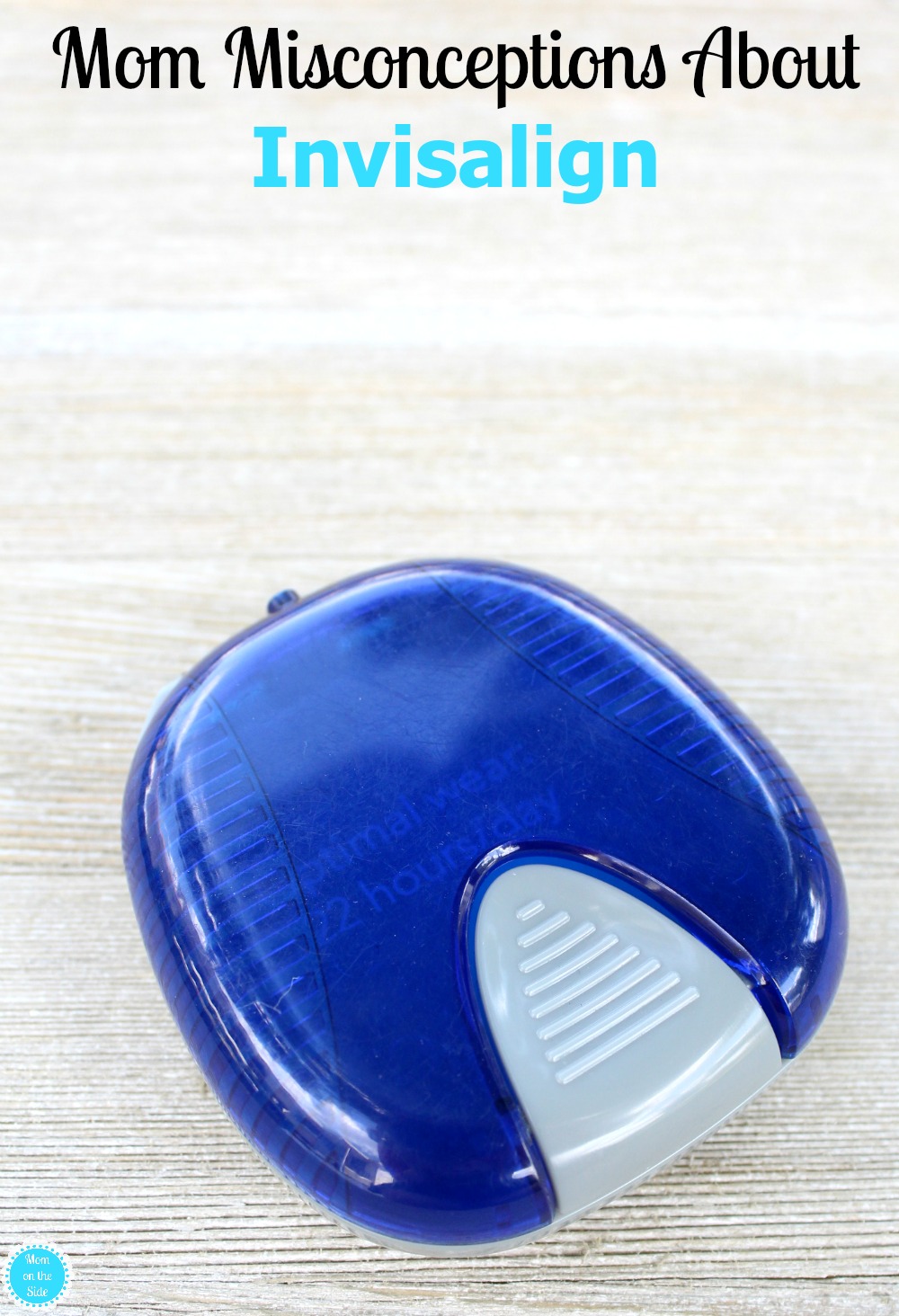 Mom Misconceptions
About Invisalign
"I was under the impression that Invisalign treatment is much more expensive than traditional metal braces."
The cost of Invisalign clear aligners are similar to braces and orthodontic insurance may cover up to $3,500 of your treatment costs. Even though my daughter is receiving her Invisalign clear aligners complimentary, I do know what it would have cost for her treatment. Affordable enough to fit within our budget and cost a little less than the quote we got on traditional braces.
"I thought my child was going to be constantly misplacing their Invisalign clear aligners."
My teen has lost a cellphone before so I was expecting her to misplace Invisalign clear aligners a time or two. Thankfully, she hasn't lost any yet and we are seven months into her treatment.
One time during school lunch, she accidentally tossed a napkin they were laying on but realized it right away and grabbed them. After that she always made sure to put them in the case and not on napkins. Another thing that helps is keeping a On the Go Bag.
"I don't believe that Invisalign clear aligners will work for my teen's issues."
When meeting with my daughter's orthodontist the first time, I was shocked at the different issues Invisalign clear aligners correct. Not only would they help straighten front teeth, but they also help adjust teeth in the back to be in best places.
It's honestly quite impressive to see the changes after wearing Invisalign clear aligners, and they were changes we started seeing changes after three weeks! If your child has a more complex case, Proprietary SmartForce features and SmartTrack material that could make Invisalign treatment effective.
For more on our Invisalign experience: