I am a member of the Invisalign Teen Mom Advisory Board. My daughter has received complimentary treatment from Invisalign, but all opinions expressed are my own.
If you're thinking about Invisalign Teen, we highly recommend it. My daughter has been wearing Invisalign Teen since June 2016, and seen the results she wanted.
Next week she is moving into the final retainer. A very exciting time for her and I'm excited for her! I wanted to share some Invisalign Tips for Parents after my experience these last few months.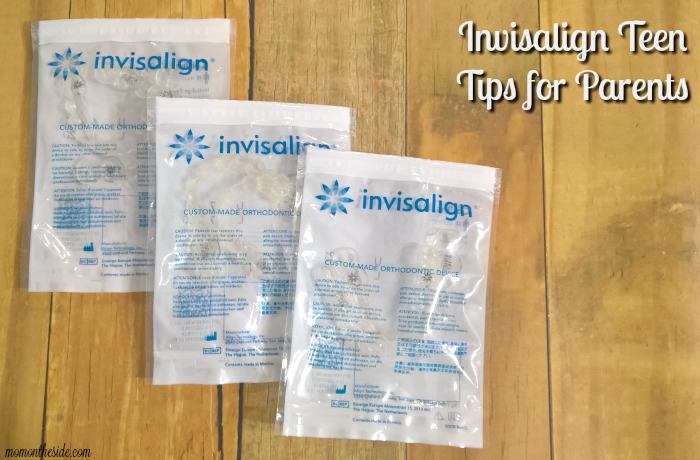 Invisalign Teen Tips for Parents
When it comes to appointments, there will be several of them over the course of wearing Invisalign Teen. Some appointments will be getting fitted for new aligners, and others will be to pick up aligners. The nice thing about it, they are all pretty quick appointments, especially when picking up.
Remind your child to keep track of their Invisalign Teen gear. Everything comes in a case for easy storage, and my daughter keeps everything in the same place to avoid anything getting lost. Your orthodontist will appreciate your teen showing up with everything they need to have too.
Impromptu sample events and drive-thru stops may be greeted with opposition. Sometimes I forget, like walking around the grocery store, that my daughter doesn't want to remove her aligners and brush her teeth for a sample she may or may not like.
Keeping some over the counter pain reliever on hand for your teen isn't a bad idea. There can be a small amount of discomfort when new aligners are worn.
The first 24 hours or so my daughter would take a few pain relievers. It helped her gums that first night, as they got used to the new fit.
Keep extra toothpaste handy. Brushing two sets of teeth, as my daughter says, means we go through toothpaste a bit quicker. We also keep a stash of travel sized toothpaste so she always has one for on-the-go.
Talk to your child about Invisalign Teen throughout the process. I shared my daughter's thoughts on Invisalign Teen and I'm glad I asked those questions because I wouldn't have known had I not.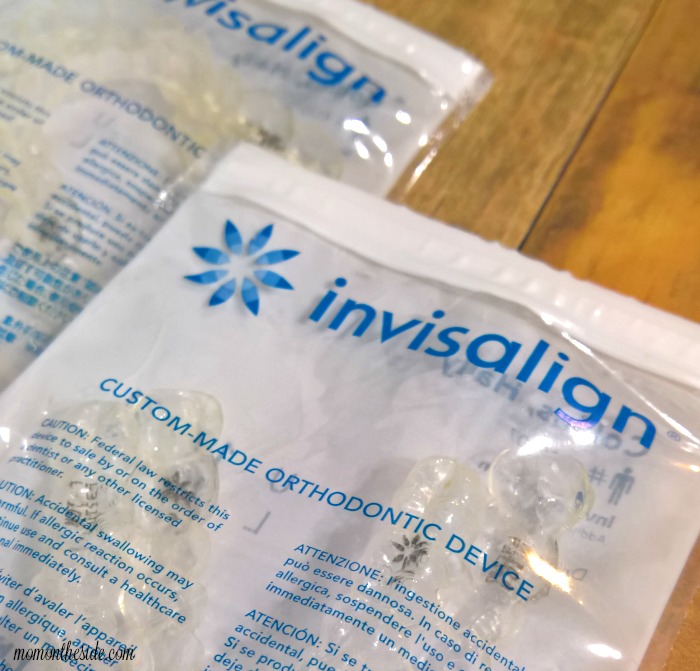 I will continue to bring you updates of our Invisalign Teen experience as part of the Invisalign Teen Mom Advisory Board. If you have any questions about our experience, feel free to ask in the comments.
For more on our Invisalign experience: