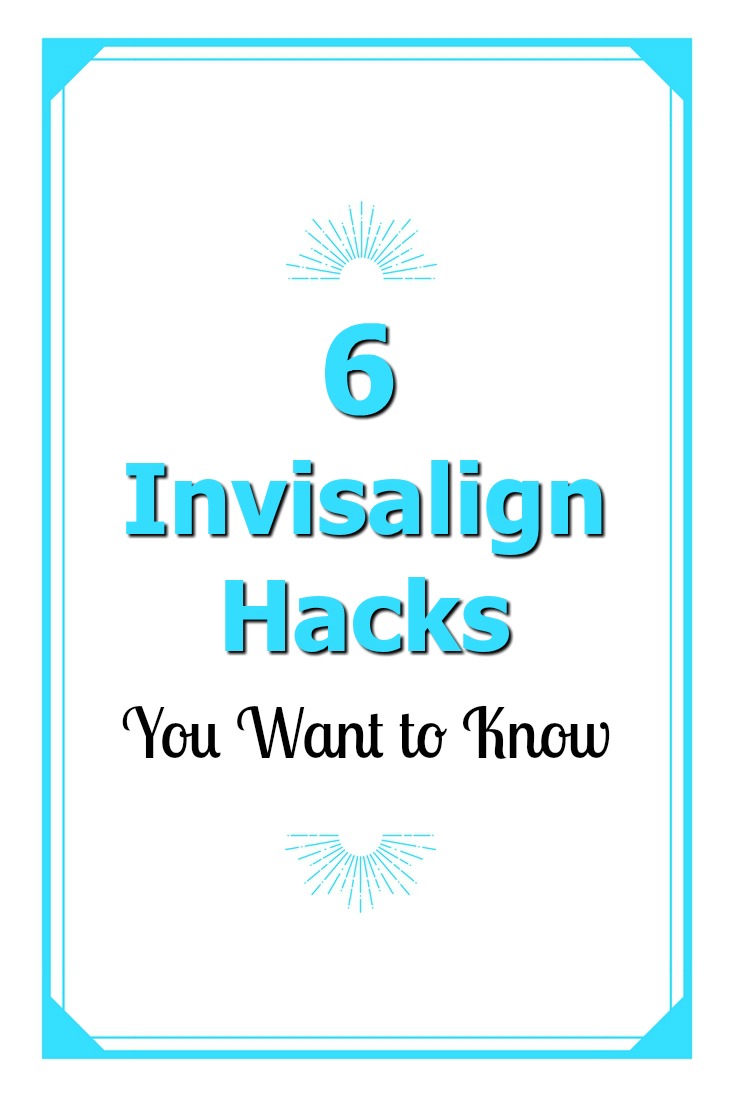 I'm sharing these Invisalign Hacks as a member of the Invisalign Teen Mom Advisory Board. My daughter has received complimentary treatment from Invisalign®. All opinions are 100% our own.
If you are just getting started with Invisalign Treatment you want to know these 6 Invisalign Hacks. While these hacks will work for any clear aligners we can only speak specifically to Invisalign per experience.
My daughter has been wearing Invisalign clear aligners for just over a year and is finishing Invisalign treatment over the next few weeks. We've learned a lot while she's been wearing clear aligners and hopefully what we learned will help you!
6 Invisalign Hacks You Want to Know
#1 Switch Invisalign At Bedtime
My daughter noticed a little discomfort in the beginning, when she would switch clear aligners. If you find yourself feeling a little discomfort when switching clear aligners as well, change them at bedtime.
Take a pain reliever when you change aligners and hopefully you'll feel better by morning. This worked well for my daughter and beat having discomfort in class during the day.
#2 Red Case | Blue Case
Use one case for your current aligners and the other case for the clear aligners you just removed. There a couple of reasons to keep this Invisalign hack in mind:
Keep track of aligner sets so you never have to wonder.
If you lose the new one and don't have any new clear aligners, you can easily remember which ones you last wore.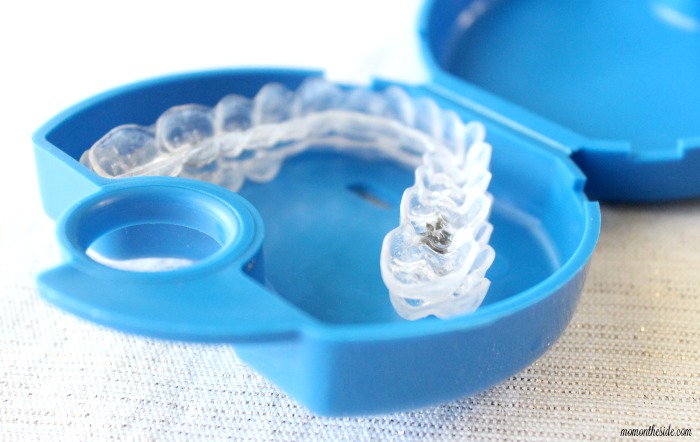 #3 Travel Tooth Brush Kit
A travel tooth brush kit is a must have for someone in Invisalign Treatment. Keep a little bag with a travel toothbrush and toothpaste, along with floss, and whatever you use to clean your aligners with.
This will come in handy at school or work, while traveling, or if you'll be eating while away from home. Toss it in your purse or car so it's always handy when you need it.
#4 Cleaning Aligners
Cleaning your clear aligners helps keep them looking great. Check with your orthodontist for their recommended way of cleaning Invisalign clear aligners, as there are a couple of different things you can do.
My daughter used cleaning tablets for aligners, similar to those used for dentures. She would randomly do this while using AcceleDent because the aligners were already removed.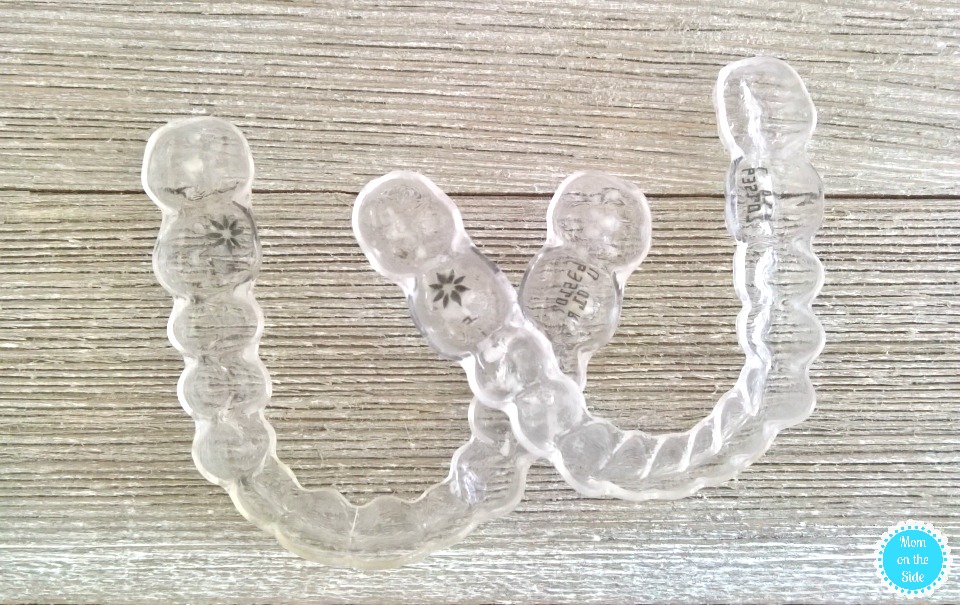 #5 Carry Water
Carry a bottle of water with you to help you stay hydrated. Water is the only thing you should be consuming when you have Invisalign clear aligners on your teeth.
You can eat or drink whatever you want when you remove them, but only water while wearing aligners. Keeping a water bottle handy will help you remember that.
#6 Set a Timer
You're probably wondering way setting a timer is on the list of Invisalign hacks. With Invisalign Treatment, clear aligners should be worn 22 hours a day.
That means throughout the day you can take them out for a total of 2 hours. When removing Invisalign clear aligners, set a timer so you don't forget to put them back in.
It's been just over a year and I can't believe how quickly the changes in her smile happened. Invisalign Treatment is now 50% faster and she is very excited to be moving on to the "retainer only" stage!
I will tell you all about that more next month after the visit. If you have a question about Invisalign Treatment, please drop a comment below and myself or my daughter will try to give you an answer!
You can also check out 7 Tips for Teens Wearing Invisalign from a teen who wore aligners!
For more on our Invisalign experience: