I am a member of the Invisalign Teen Mom Advisory Board. My daughter has received complimentary treatment from Invisalign®. All opinions in this post on Benefits of Invisalign vs Metal Braces are 100% my own.
In August we will find out if my daughter has completed her Invisalign treatment. All signs are pointing to yes, and that's exciting for her. She started treatment in May 2016 so that would be 15 months of wearing Invisalign clear aligners.
While all results and treatment lengths can vary, her's has been shorter than the typical 18 months – 3 years teens usually wear braces. In fact, I've learned it is quite common for Invisalign treatments to last closer to 12-15 months. Length of treatment is just one of the benefits of Invisalign vs Metal Braces, and I'm sharing others with you today.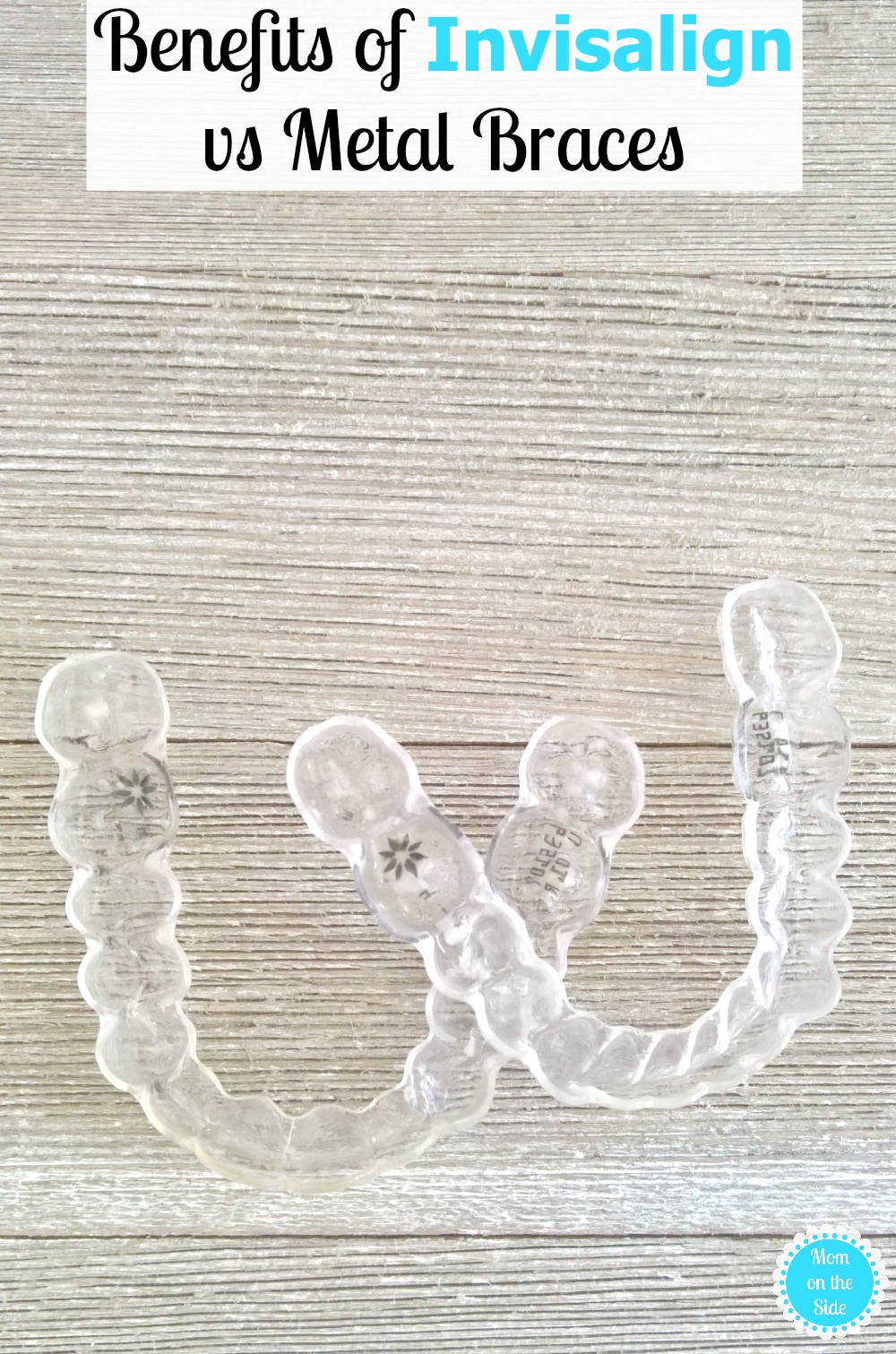 Benefits of
Invisalign vs Metal Braces
#1 Less Pain with Invisalign than Metal Braces
A very welcomed benefit is less pain with Invisalign than metal braces. The Invisalign clear aligners fit nicely around your teeth, with no metal pieces cutting up the inside of your mouth and lips.
In the very beginning when my daughter started Invisalign, my daughter had some discomfort as she got used to wearing the clear aligners, but it wasn't painful. Other than that, that's the only time Invisalign clear aligners have bothered her since she's been wearing them
#2 Travel and Busy Schedules Don't Affect It
A friend mentioned once that she would have loved to have Invisalign for her son because he had to stay in his braces two extra months because he missed an appointment over summer vacation.
You don't have to worry about extended treatment because of missed appointments with Invisalign. If you're on vacation or your child is sick, it's okay! There aren't constant visits to adjust or tighten things to keep treatment on track.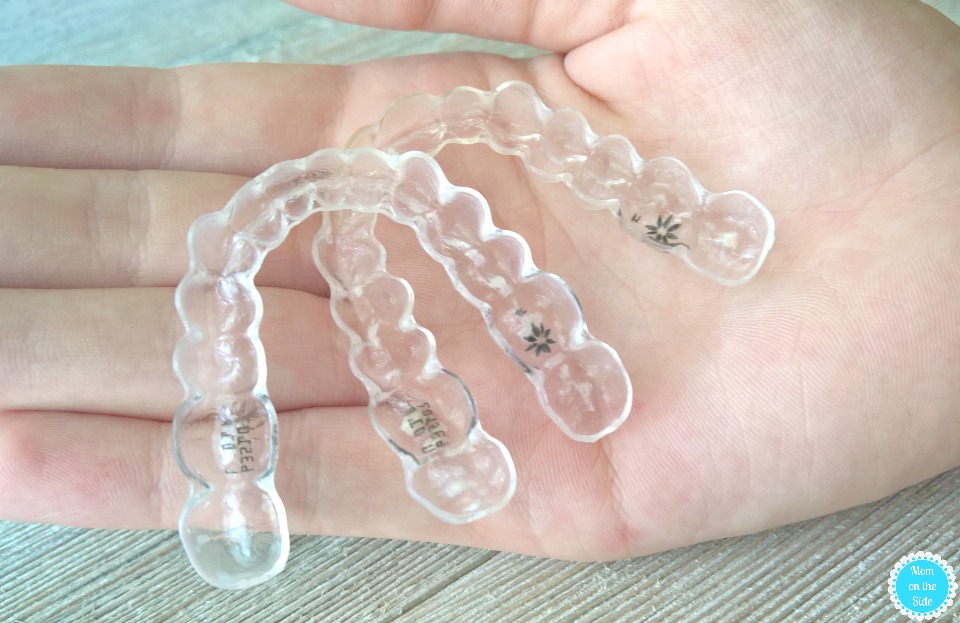 #3 Less Orthodontist Visits
Going along with #2, you get to enjoy less overall visits with Invisalign vs Metal Braces. We've been going in every 3 months or so to pick up new packs of clear aligners. We are in and out in less 15 minutes which is awesome.
#4 Easy to Care For
When it comes to taking care of Invisalign clear aligners, there's not much more to it than brushing them. You can buy a cleaning system and tablets that can be used daily, but you don't have to. My daughter brushes and flosses as usual, and often says cleaning Invisalign is just like brushing two sets of teeth.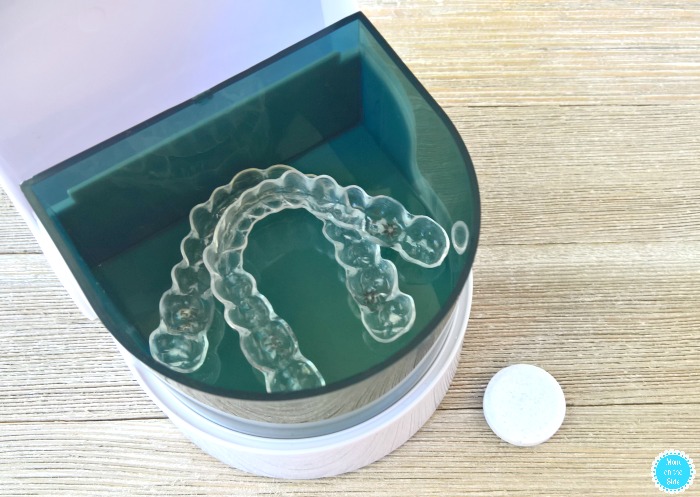 #5 No Food Restrictions
A big plus for Invisalign users is there are no food restrictions like there are with metal braces. Invisalign is removed when you eat or drink, so you can have anything you want as long as you brush your teeth before putting your clear aligners back in.
For more on our experience with Invisalign:
Are you considering Invisalign clear aligners but have some misconceptions holding you back? Let me know and I can try to answer based on our experience.