I am a member of the Invisalign Teen Mom Advisory Board. My daughter has received complimentary treatment from Invisalign, but all opinions expressed are my own.
We are just over two months into Invisalign Teen with our daughter. Recently I talked about getting started with the process. Over the past month I've seen my daughter's confidence flourish even more. While I know the changes I'm seeing, I wondered my daughter's thoughts on wearing Invisalign Teen so far, and I'm sharing those today.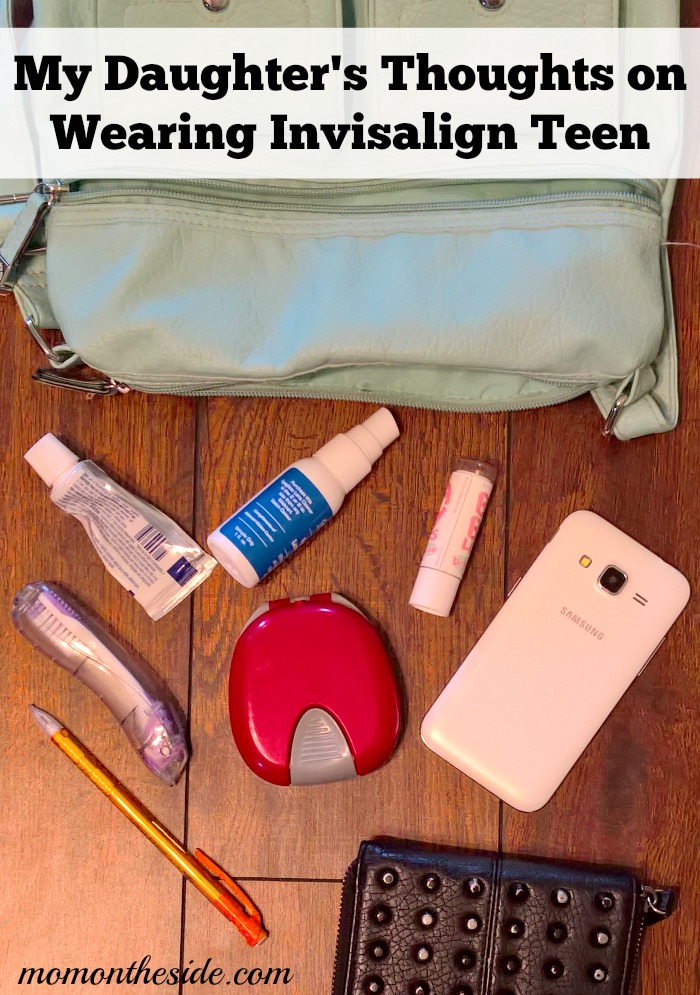 My Daughter's Thoughts on Wearing Invisalign Teen
Does wearing Invisalign Teen hurt?
It only hurts when changing into a new pair of aligners. Even then, it's only a day or two before they're comfortable, and you can take pain relief so it's not a problem.
What is the hardest thing about wearing Invisalign Teen?
The hardest thing would probably be having to brush two sets of teeth more than once a day.
What is the easiest thing about wearing Invisalign Teen?
The aligners are easy to deal with and it's been easy adjusting them into my life, like always carrying a tray to put the aligners in as well as a portable toothbrush and toothpaste. Having the aligners in 22 hours per day is easy to do too.
Did anything about Invisalign Teen surprise you?
At some point, I just forgot that I was even wearing them. I find myself running my tongue over my teeth to make sure I have them on.
Do you notice any results from Invisalign Teen yet?
The first three weeks or so, nothing was noticeable as far as change, but after that I could see a difference and was excited for it to continue.
Speaking of results, check out the before and after photos up to this point. The left side is before wearing Invisalign Teen and the right side is just over two months into wearing Invisalign Teen.