I am a member of the Invisalign Teen Mom Advisory Board. My daughter has received complimentary treatment from Invisalign, but all opinions expressed are my own.
I recently shared Invisalign Teen Tips for Parents, as we near the end of my daughter's treatment. This week, I'm sharing Invisalign Teen Tips for Teens that are thinking about starting the treatment. My daughter has had lots of experiences while wearing Invisalign Teen. High school dances, football games, dinner with friends, and one that makes my husband cringe…kissing a boy. Those experiences have taught her a few things, too.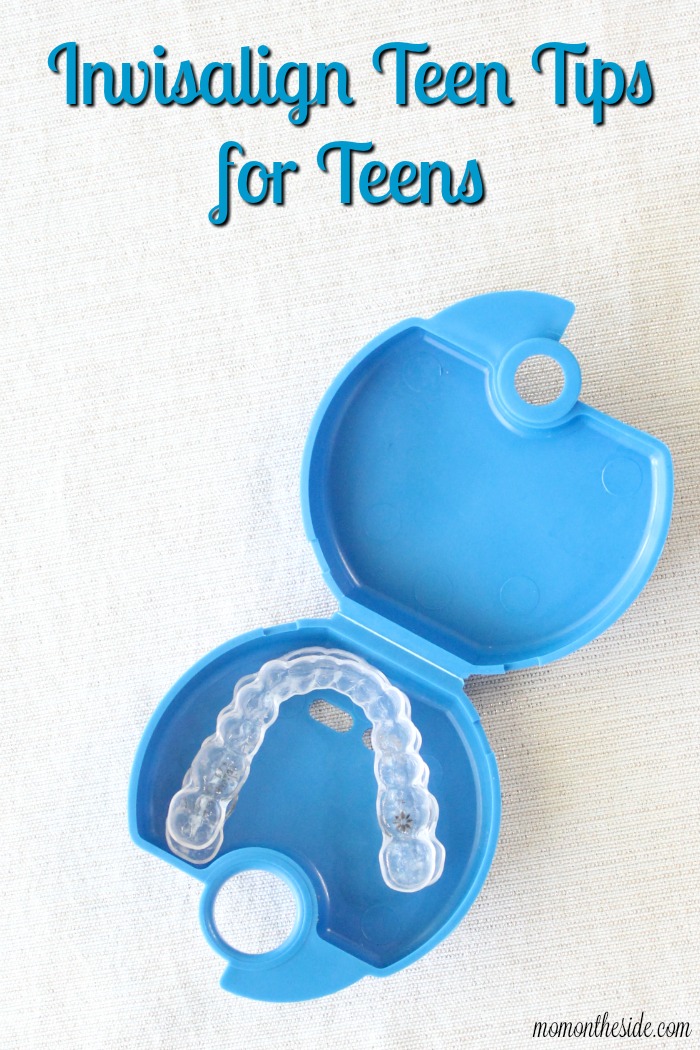 Invisalign Teen Tips for Teens
#1 Acceledent
She was given the option of using Acceledent along with Invisalign Teen. It was a great decision for us and did speed up the process for her. Acceledent is a vibrating device that is used for 20 minutes each day (my daughter uses it before bed) and it helps stimulates the cells in the bone to work faster.
#2 On The Go Bag
Put together an on the go bag while wearing Invisalign Teen. Store travel toothpaste, a toothbrush, and the Invisalign Teen case inside. My daughter uses a small makeup bag that she can toss in her purse or backpack.
#3 Don't Miss Appointments
If you miss an appointment for new Invisalign Teen aligners, you'll be wearing your current aligners until you get your new ones. They can start to wear out after being in longer than they should, so try not to miss any appointments.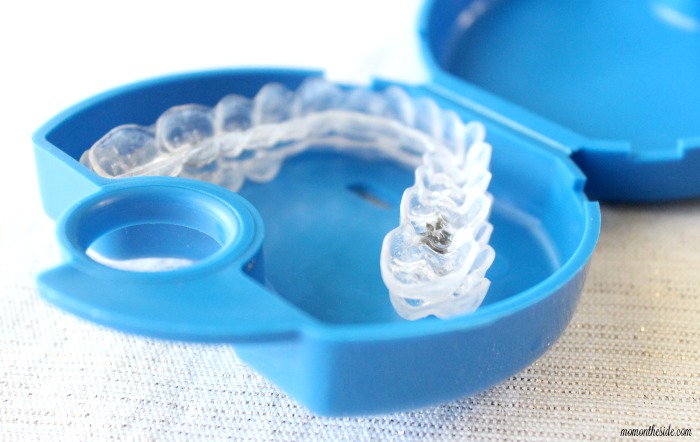 #4 Kissing
Invisalign Teen is worn by teens, obviously, and many of these teens are experiencing their first relationship and first kiss. When it comes to kissing, aligners can be left in.
#5 Dining Out and School Lunch
Aligners have to be removed for eating. When dining out you can either discretely remove them at the table, or excuse yourself and head to the restroom. My daughter can quickly pop out the aligners at the table and slip them in to their case. Same goes for school lunch, and leave time for brushing your teeth before heading back to class, too.
#6 Forgotten Case
Leaving the house and forgetting the Invisalign Teen case can happen. Napkins or paper towels work well, if you need to remove your aligners and don't have the case handy.
#7 Drinking 
When you start Invisalign Teen treatment, one thing they will tell you is to only drink water while wearing the aligners. Remember that. Things like Gatorade and colored sodas look may look a bit funky when they get between the aligners and your teeth.
For more on our experience with Invisalign Teen: