This free Outer Space Coloring Book has 10 printable outer space coloring pages for kids to enjoy! Perfect for entertaining kids on a rainy day.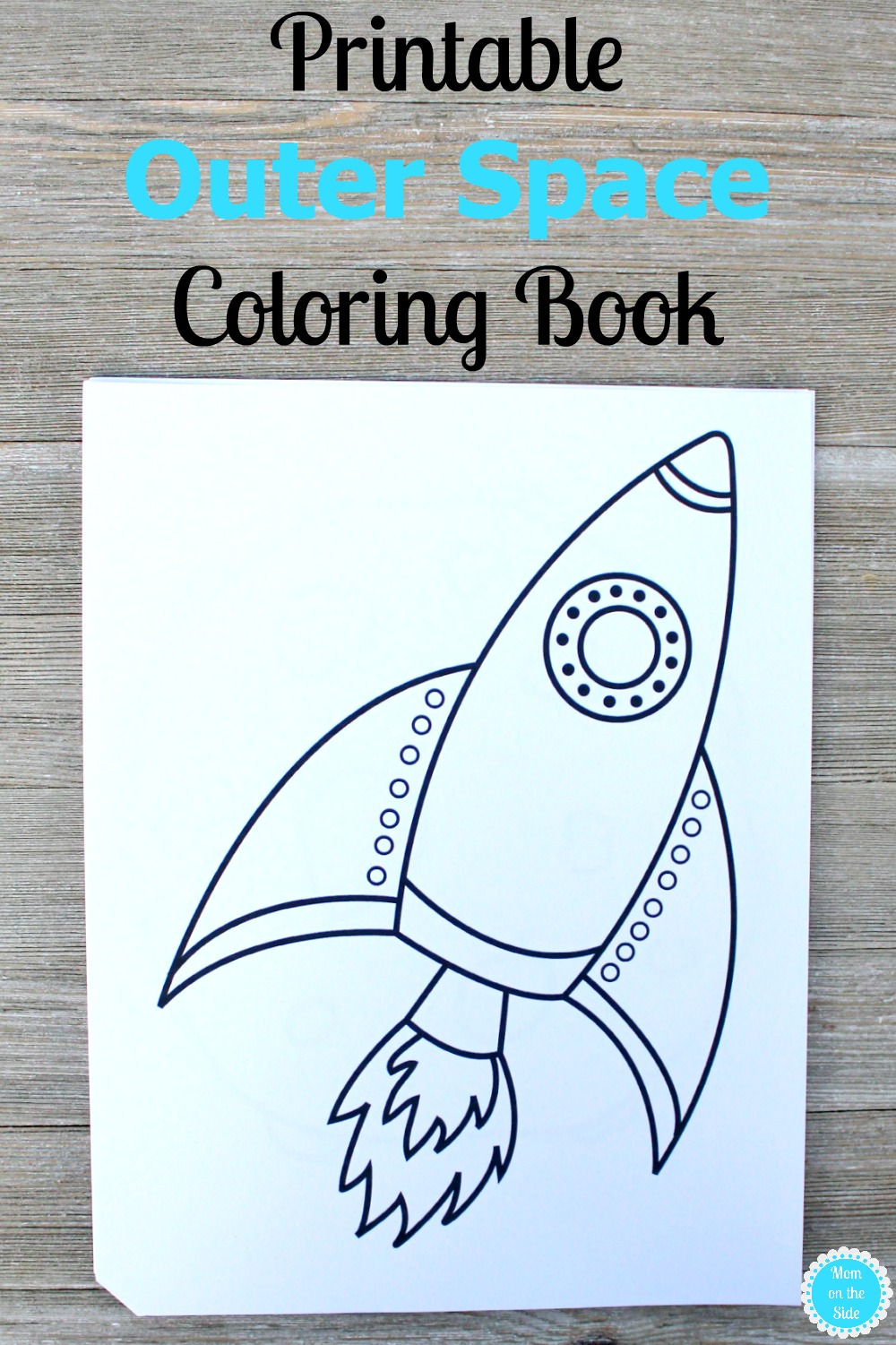 A day doesn't go by without my twins getting out some crayons. They're still working on staying inside the lines but that doesn't stop them from filling the fridge with artwork.
The big pictures in this printable coloring book make it great for small hands. They would also make a great activity for a space themed birthday party.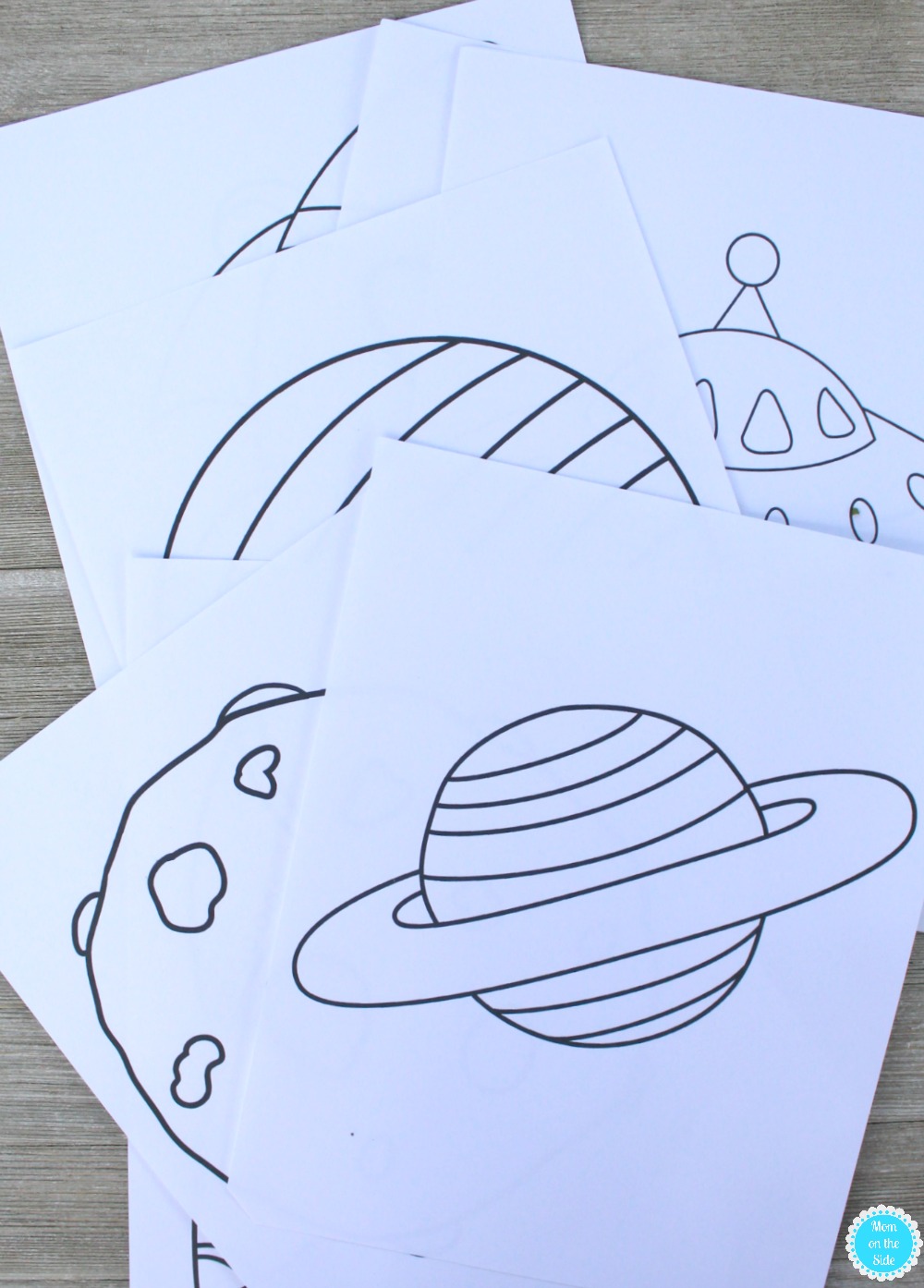 Printable Outer Space Coloring Book
Grab the crayons and these 10 free outer space printable coloring pages by clicking the link below. Pictures include spaceships, planets, stars, and more.
–> PRINTABLE COLORING BOOK <–
You can also grab a printable Aladdin Coloring Book inspired by Aladdin with 9 printable coloring pages.