Sip on this Iced Peach Cocktail for summer!
Please tell me it's not just my kids who have been off the walls this week. Tantrums have doubled for the twins and my son spent yesterday afternoon stressing about high school. He starts 5th grade in the fall…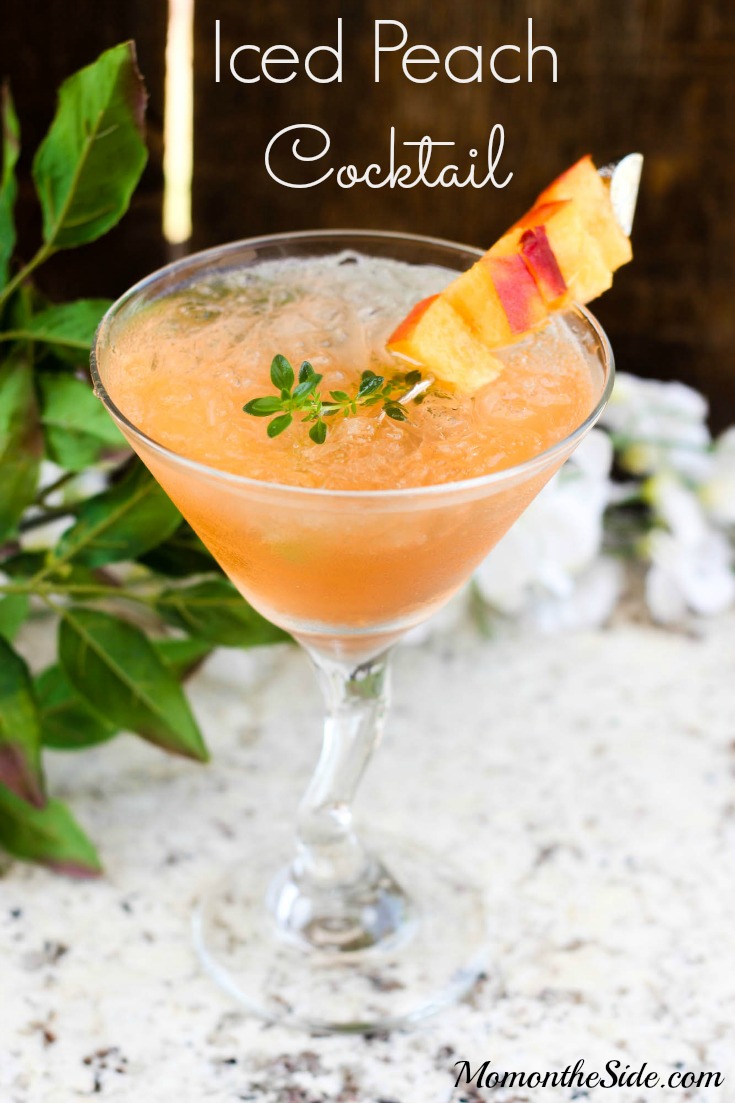 Basically, I'm ready for Thirsty Thursday and a delicious cocktail to remind me that I've got this. This Iced Peach Cocktail will do the trick and tastes like summer.
(Message intended for those 21+)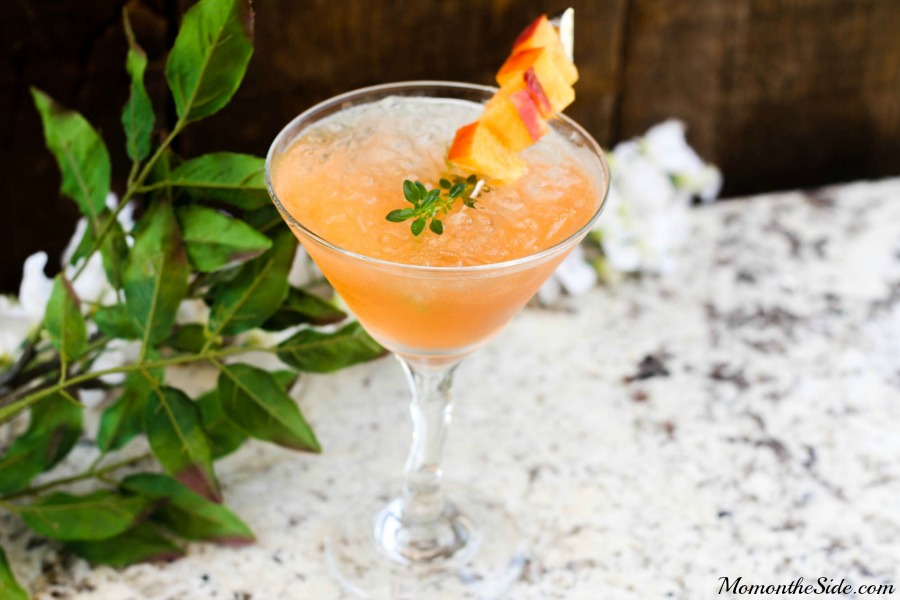 Iced Peach Cocktail
Iced Peach Cocktail Ingredients
1 ounce Peach Vodka
1 ounce Alize Peach
3 ounces Seagram's Peach Fuzzy Navel or Peach Nectar
Fresh Diced Peaches for Garnish
A sprig of Fresh Thyme
Crushed Ice
How to Make Iced Peach Cocktails
Start by filling a cocktail shaker with peach vodka, Alize Peach vodka blend, peach nectar, and crushed ice. Secure the lid on the cocktail shaker and shake righteously for 30 seconds.

Next, strain the peach mixture into a whiskey glass filled with crushed ice. Finally, garnish with diced peaches and a sprig of thyme before you sip and enjoy!
You're ready to pour yourself a glass, aren't you? Fruity and tasty, just how I like my drinks. If you love peaches, you might want to give Peach Raspberry Sangria Popsicles and Peach Bellini Popsicles a try as well!
Drink responsibly, and never drink and drive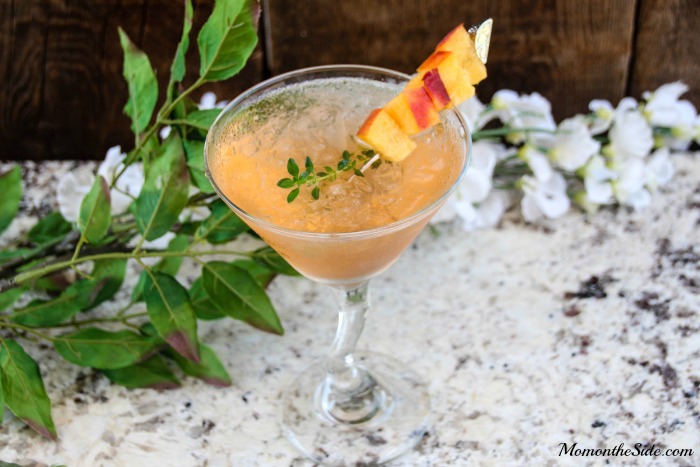 PIN Iced Peach Cocktail for later!

If you want more summer drinks and desserts, check out these cocktails and brownie bits!