(This post was sponsored by TruGreen as part of Influencer Activation for Influence Central. Any opinions and Neighborhood Scavenger Hunt are 100% my own.)
Did you know the average child in the US (ages 8-18) spends over 7 hours using entertainment media, but only 7 or less minutes enjoying unstructured outdoor play?! I mean, I know kids love their technology, but wow!
That's a lot of missed opportunities to experience the outdoors and make epic memories. With four kids, I want to make sure they are turning off the TV, putting down the tablets, and heading outdoors for adventures.
We do a lot of outdoor playing, both in our backyard and in our city. Running through the sprinkler, playing basketball in the driveway, feeding the ducks at the lake, and water balloon fights are some of our favorite outdoor activities.
If you need some ideas to live life outdoors in your city and backyard, here are some of my favorites that are perfect for unstructured fun.
Experience the Outdoors
in Your City
Pick a new park in your city each week to visit.
Pack a picnic lunch.
Take a family walk around the neighborhood.
Feed the ducks or fish at the lake.
Head to a lake and go fishing.
Hit the trails for a hike.
Pitch a tent in the backyard or a local campground.
Play Pokemon GO
Go swimming.
Go for a bike ride.
Experience outdoor summer festivals.
Visit a U-Pick Farm.
Turn on the sprinkler.
Make mud pies.
Lay on the grass looking at cloud shapes.
Plan a backyard movie night.
Play action figure wars with rubber bands.
Cover the sidewalk with chalk.
Build sandcastles.
Play backyard games.
Host an outdoor party with family, friends, and neighbors.
Roast marshmallows over a fire.
Have a water balloon fight.
Plant a garden.
Eat lunch/dinner outside with ice cream for dessert.
Have a scavenger hunt.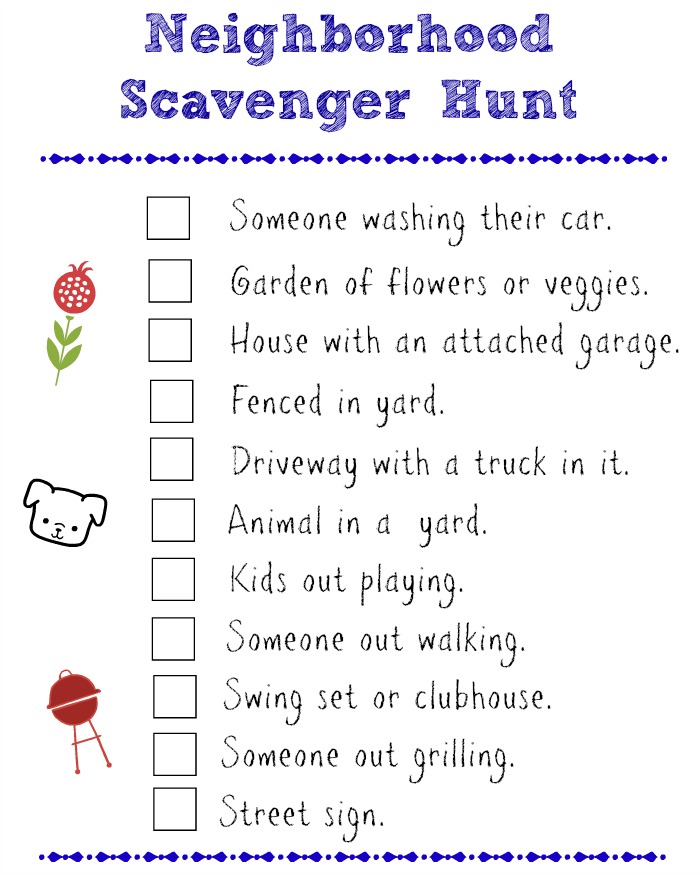 Grab my Neighborhood Scavenger Hunt Printable and head outside with the kids for some fun.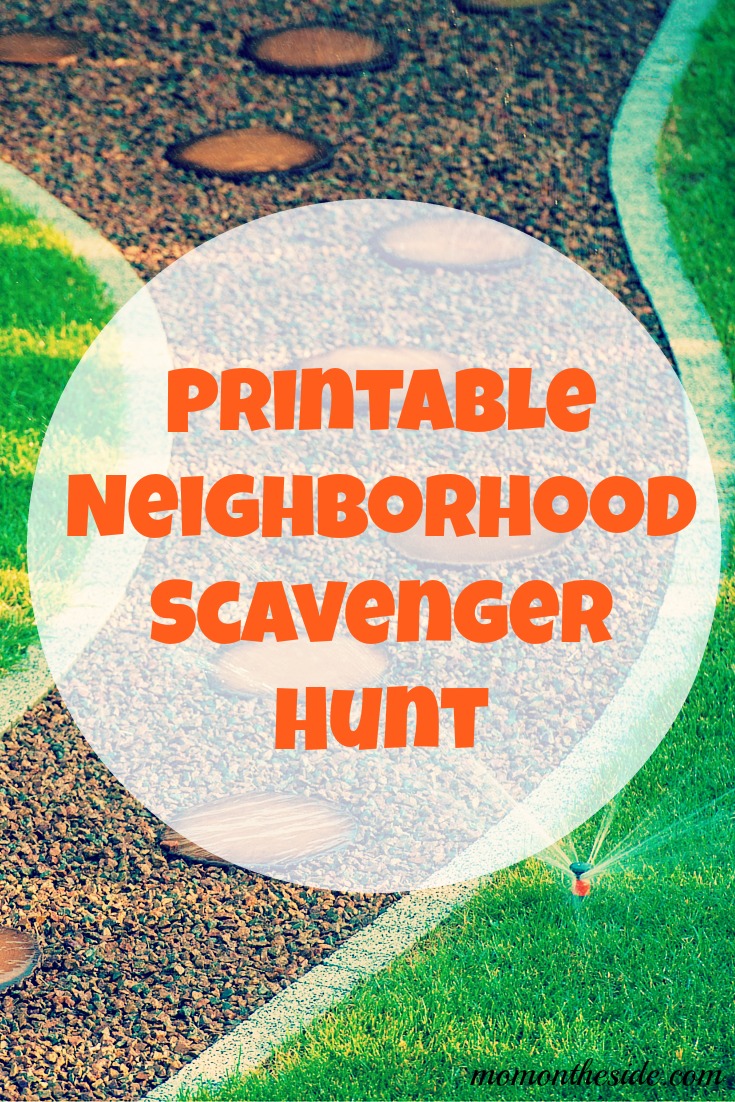 Want more scavenger hunts? Check out these printables!