Get your sip on with the Blue Caterpillar Cocktail!
I've been a believer in Wonderland since childhood. I fell harder in love with Alice in Wonderland when Johnny Depp put on the Mad Hatter hat.
That same love was felt all over again with this "Smoking Hookah" Blue Caterpillar Cocktail that is inspired by Alice Through the Looking Glass!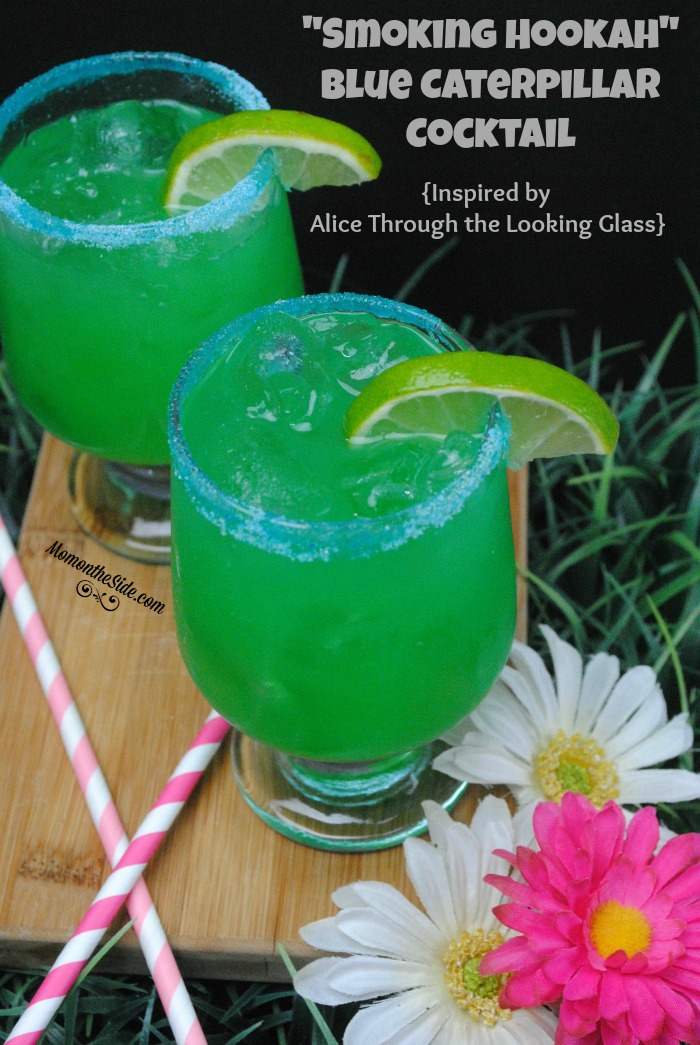 "Smoking Hookah" Blue Caterpillar Cocktail
A great cocktail for parties, as well as a delicious drink to mix up for some me time at home. This "Smoking Hookah" Blue Caterpillar Cocktail both of those.
Plus, it is by far the most popular drink here on Mom on the Side. Check out this Blue Caterpillar cocktail recipe for yourself and let me know what you think!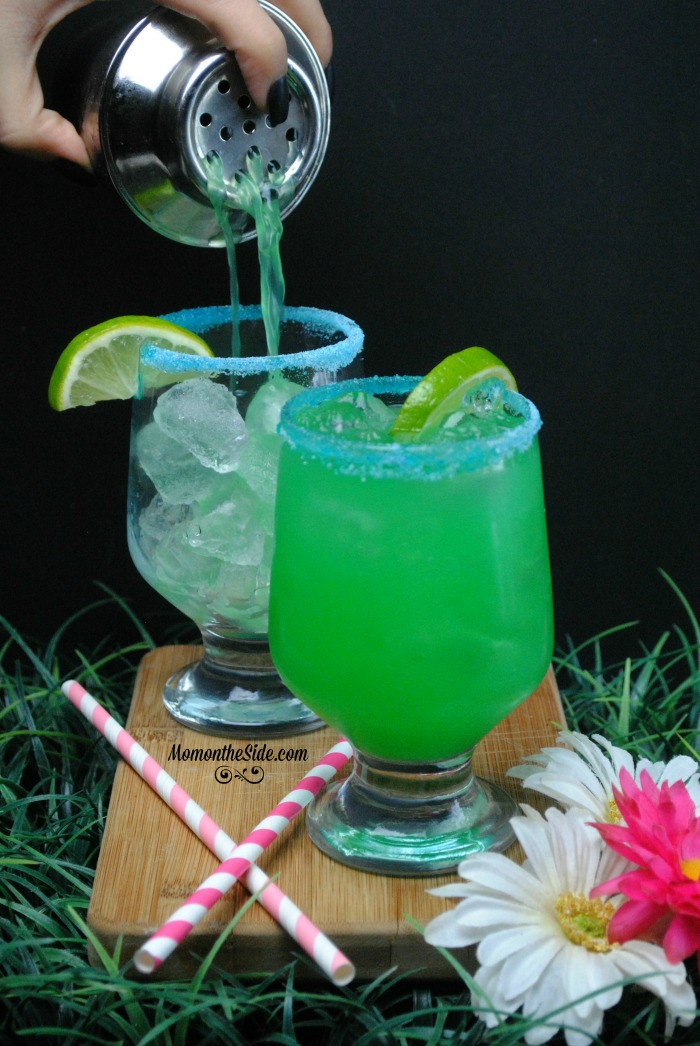 How to Make Blue Caterpillar Cocktails
First, combine the Malibu Rum, Blue Curacao, and pineapple juice in an ice-filled cocktail shaker. Shake the ingredients together until well combined, about 30 seconds.
Pour the mixture into a glass and garnish with a lime wedge. It is seriously as easy peasy as that! Doesn't it sound delicious?!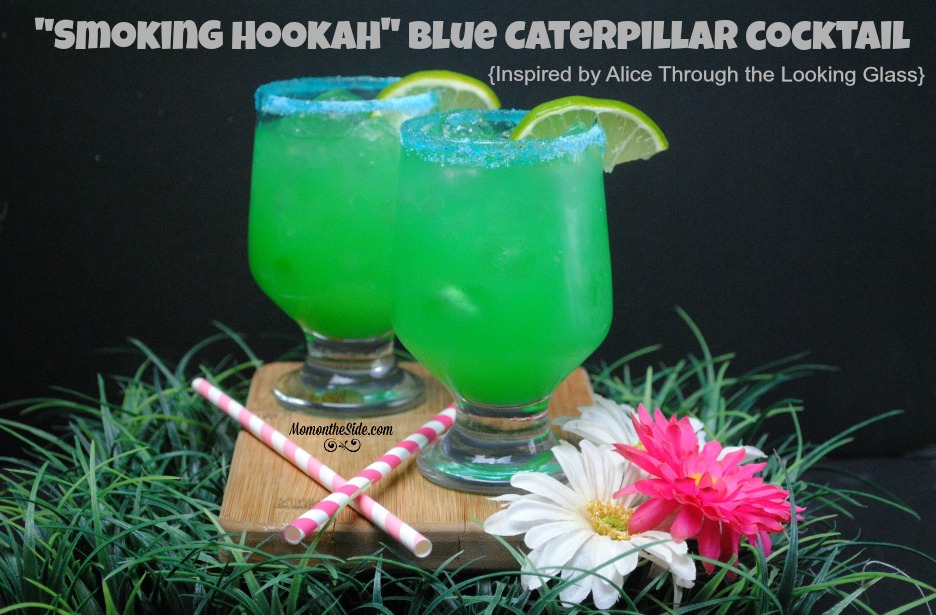 Smoking Hookah Blue Caterpillar Cocktail Ingredients
1 1/2 oz. Malibu Rum
1 oz Blue Curacao
3.5 oz Pineapple Juice
Lime wedge for garnish
Blue Sugar for glass rim if you would like
There is no shortage of Thirsty Thursday beverages around, so if you're looking for more cocktails, here are some fun creations to try!
White Queen Cocktail
Rum Chata Root Beer Popsicles
Chery Rum Punch
Blackberry Bourbon Lemonade