Thirsty Thursday has arrived and it's bringing delicious Peach Bellini Pops! Peach season is in July and man are they tasty this year. Pair those peaches with some white wine and you've got yummy Peach Bellini Pops.
This adult dessert has all the tastes of summer frozen into one cocktail popsicle. Grab the quick recipe below and get some ready for the weekend!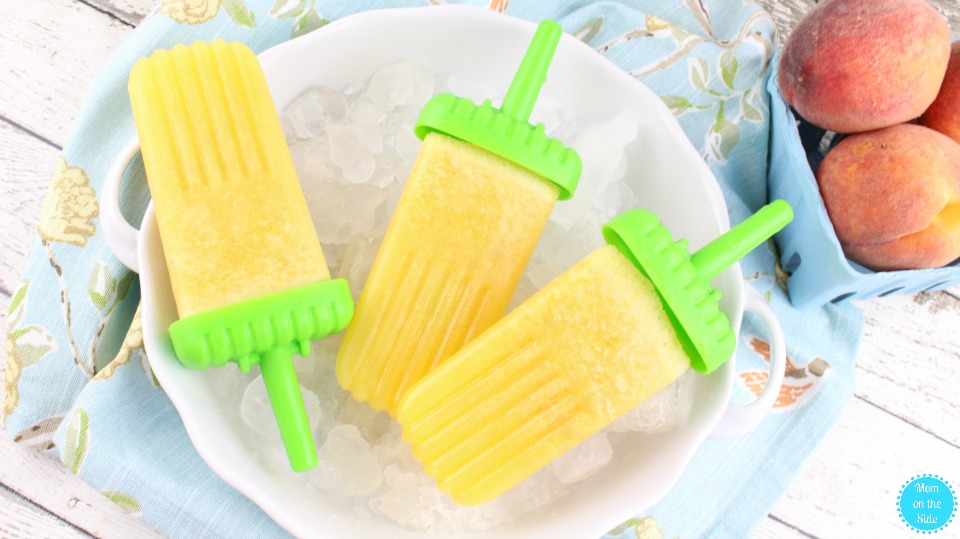 Peach Bellini Pops
Peach Bellini Pops Ingredients
2 cups sliced peaches, fresh or frozen
2 cups orange juice
1 cup white wine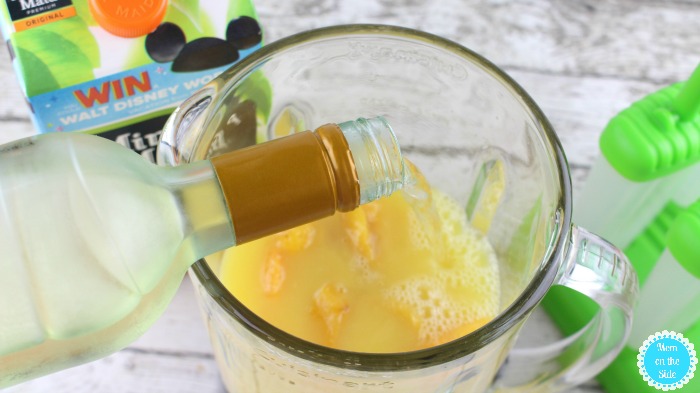 How to Make Peach Bellini Pops
First, add peaches and orange juice into a blender and purée. Next, add the wine and stir to mix.
Pour the mixture into ice pop molds, up to the fill line. Insert the lids and snap on tightly.
If you are using wooden sticks, freeze the pops for 45 minutes before inserting your sticks.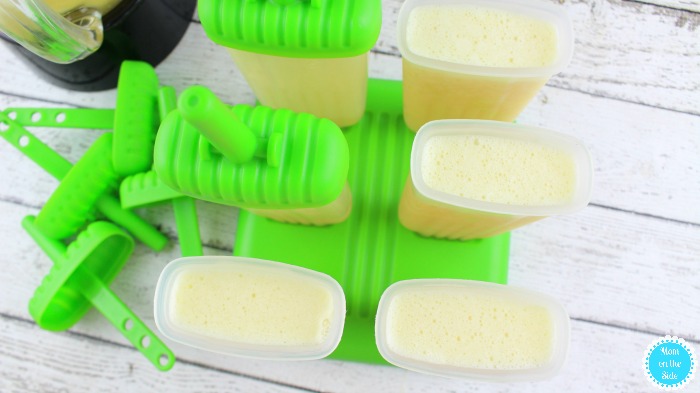 Freeze overnight or for at least 6 hours. Before serving, run warm water on each ice pop mold for about 5 seconds and release.
This will help the pops slide out easily so you can enjoy them! You can smell those peaches through the screen, can't you? Juicy, fresh, and flavorful!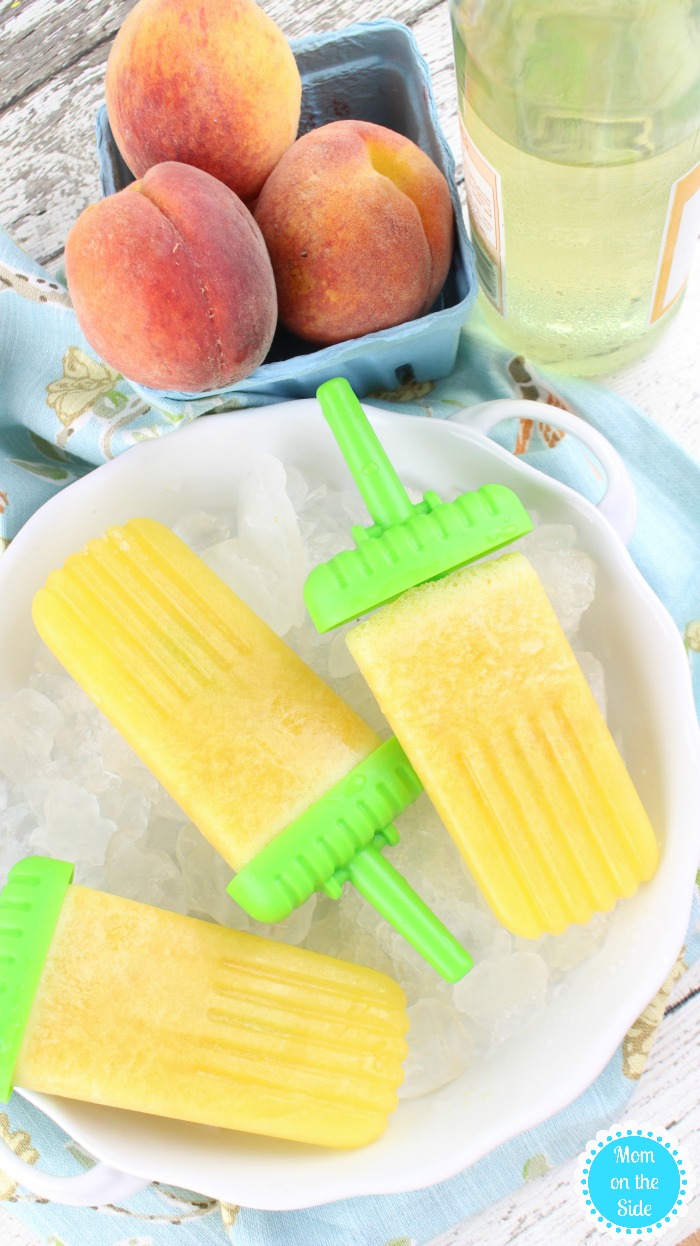 Pin these Peach Bellini Pops for later!