If you are looking for a decadent adult dessert that is full of chocolate and liquor, you have come to the right place. These Bailey's Brownie Bites with Bailey's Buttercream Frosting are perfect for parties or the weekend.
Bake up these brownie bites and gobble them down and maybe a shot of Bailey's to wash it down.
(Recipe intended for those 21+)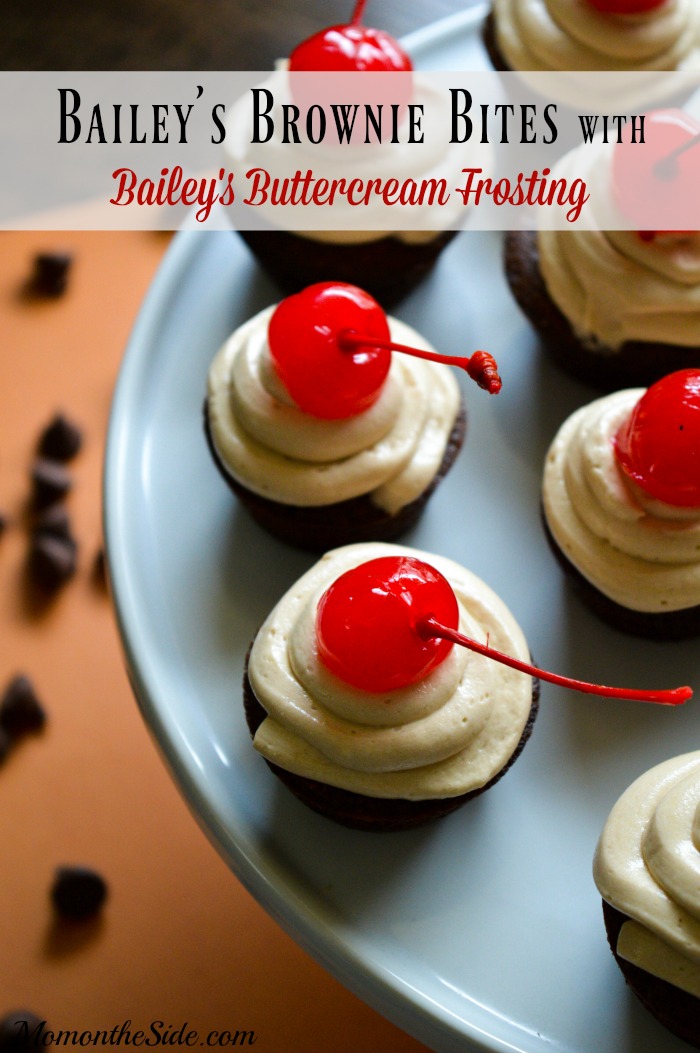 Bailey's Brownie Bites
Brownie Bites Batter Ingredients
2 sticks unsalted butter, melted
2 cups of sugar
2 teaspoons vanilla extract
4 eggs
¾ cup of cocoa powder
1 cup of flour
½ teaspoon of baking powder
¼ teaspoon of salt
1 cup of chocolate chips
1 cup of Bailey's Cherry Liquor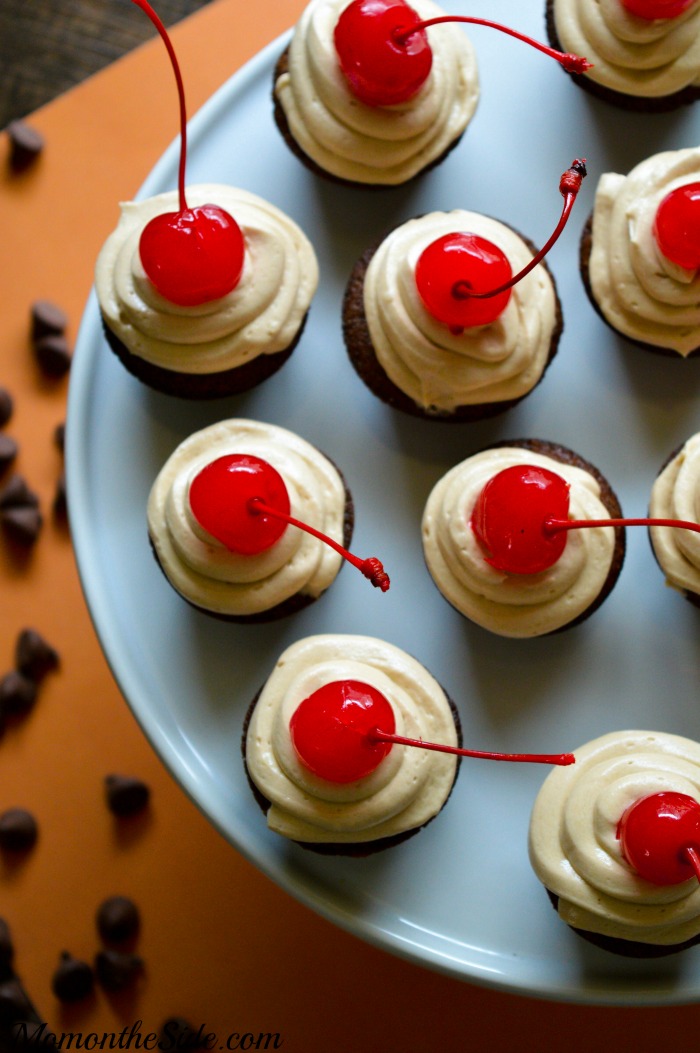 Bailey's Frosting Ingredients
3 cups of Powdered Sugar
1 cup of Unsalted Butter
3-4 tablespoons of Bailey's Liquor (depends on how thick you'd like it)
1 teaspoon of Vanilla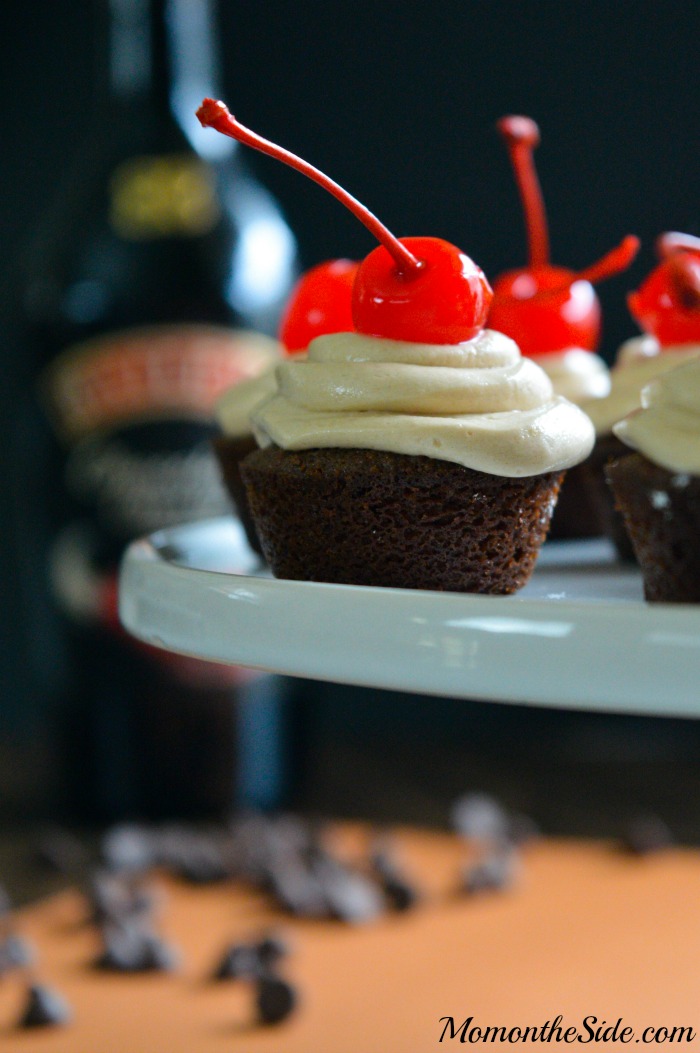 How to Make Bailey's Brownie Bites with Bailey's Buttercream Frosting
1. Preheat oven to 350 degrees.
2. In a large bowl combine butter, sugar, and vanilla. Mix well.
3. To the butter mixture, beat in an egg at a time being sure to mix egg thoroughly into the mixture before adding another egg. Add in liquor. Mix well.
4. In a separate bowl mix flour, baking powder, salt, and cocoa powder together.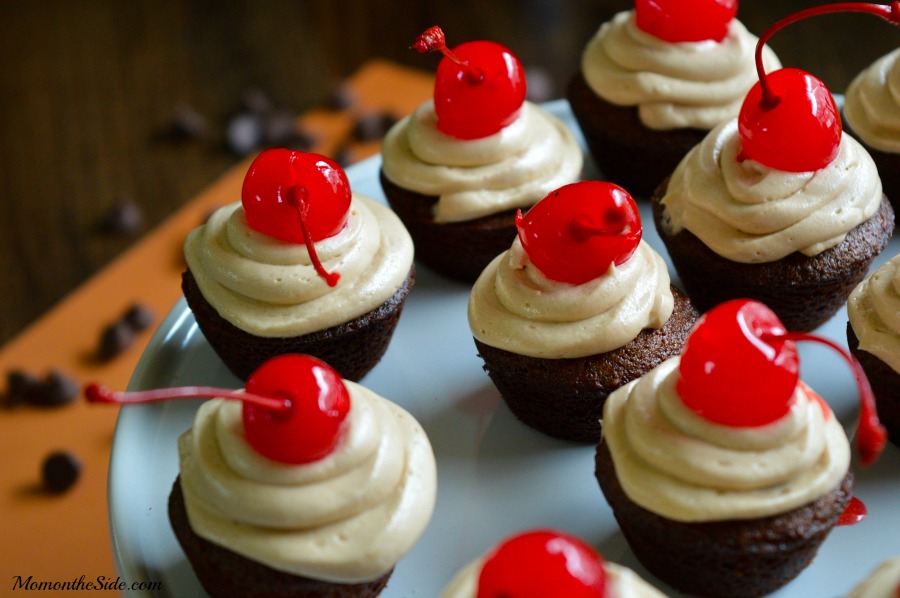 5. Sift dry ingredients into wet ingredients. Mix well.
6. Add in the chocolates and fold them into the mix.
7. Pour brownie batter into a well greased mini muffin pan.
8. Bake for 8-11 minutes, until the centers comes out clean with a toothpick.
9. Allow brownies to cool.
10. In a large mixing bowl, whip butter with an electric mixer until smooth. Add in powdered sugar, mix together.
11. Stir in liquor and vanilla.
12. Top brownies with the desired amount of frosting and finish with a cherry on top.
Give these Bailey's Brownie Bites with Bailey's Buttercream Frosting a try and let me know what you think!