(This recipe for Peach Raspberry Sangria Popsicles is intended for those 21+)
I know, I know. It's not Thirsty Thursday but, you guys are loving the Rum Chata Root Beer Popsicles so much that I couldn't wait. These Peach Raspberry Sangria Popsicles are going to knock your socks off on the way to flavor town.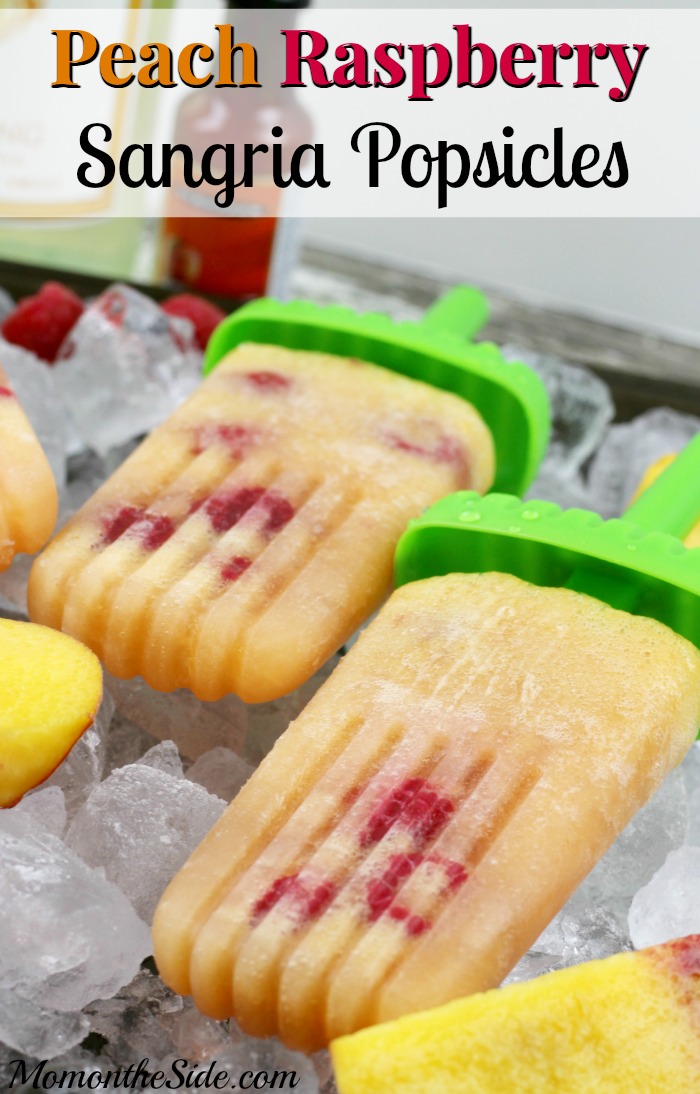 We are talking FRESH peaches, fruity white wine, and delicious red raspberries. Seriously, the fruit we've been getting lately is AHmazing, perfect for these sangria popsicles.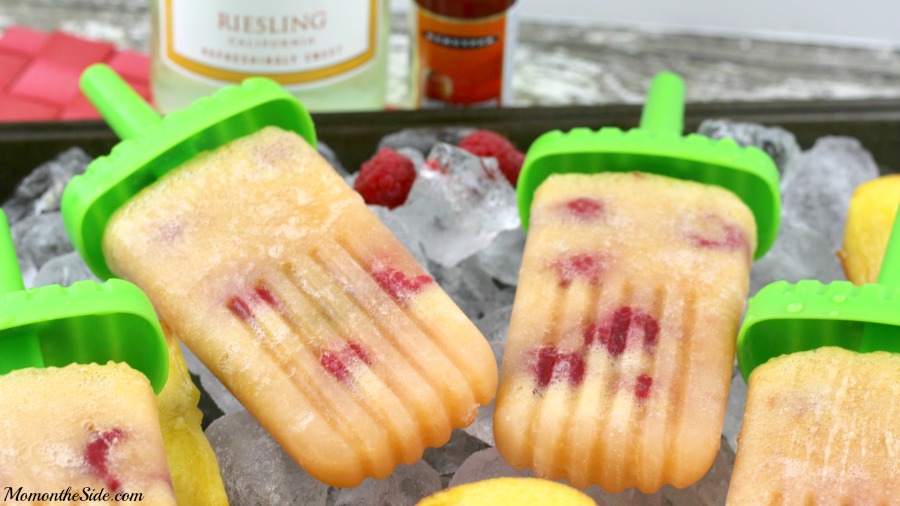 Peach Raspberry Sangria Popsicles
This Sangria Popsicles recipe will make enough to fill 8 frozen pop molds. Enough to give you a week's worth of boozy popsicle treats, or to share at a party. They are super simple to make with your blender so you can whip them up anytime!
Ingredients
6 fresh peaches- peeled and sliced
1/4 cup simple syrup
1 cup fruity white wine (I used Riesling)
1/2 cup red raspberries
1 oz. Peach Schnapps
To make these Peach Raspberry Sangria Popsicles, start by adding peaches and simple syrup to a blender and purée for 30 seconds or until smooth.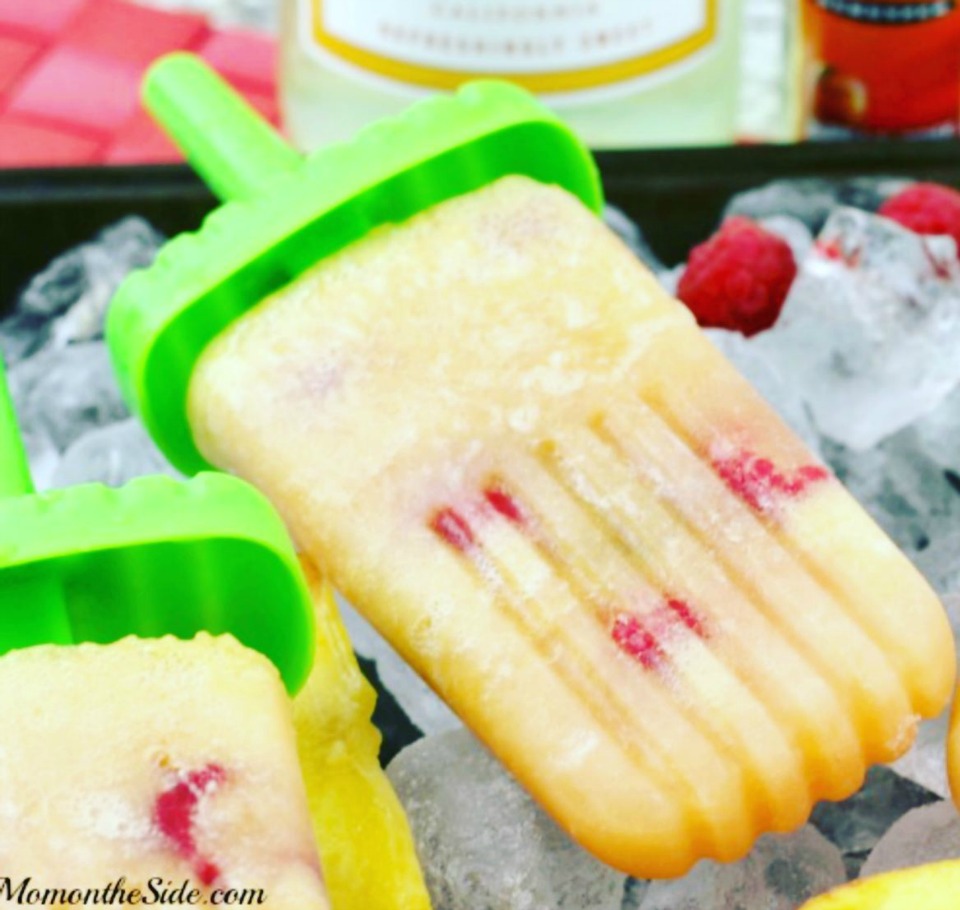 Next, add white wine and peach schnapps, and stir until mixed well. Then, toss 3-4 raspberries into each popsicle mold, pour in the peach mixture up to the fill line, and freeze overnight.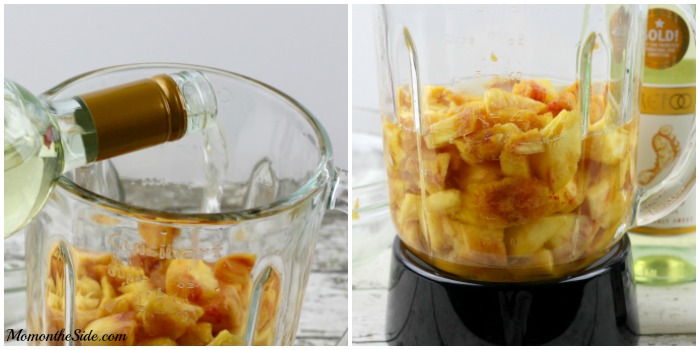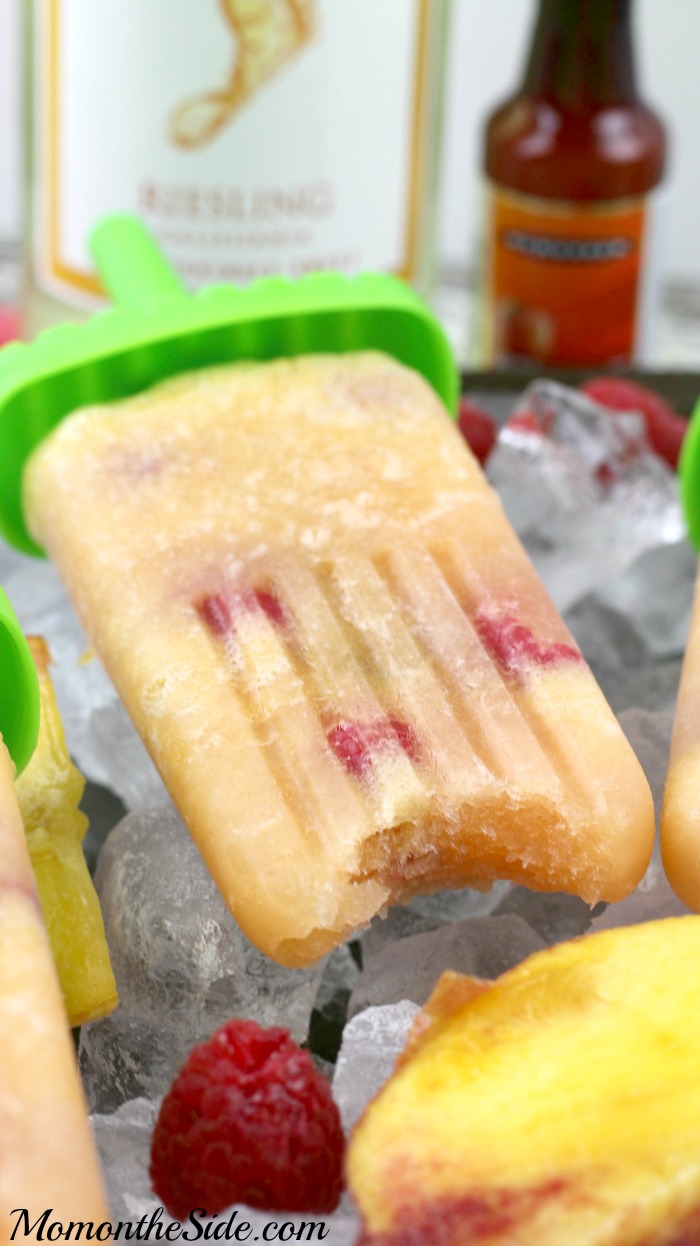 PS: If you want this particular popsicle mold, you can find it at TJ Maxx.
If you love peaches you may want to try these Peach Bellini Pops and Iced Peach Cocktail as well!

If you want more summer drinks, check out these cocktails!