Need some new Elf on the Shelf ideas for this year? I've got fun and free printable Elf on the Shelf Scavenger Hunt clues that will work for any home!
We love scavenger hunts, especially for the holidays. Plus, they make for a quick Elf on the Shelf idea and are a great way to welcome back your elf.

I'm a big fan of simple when it comes to our elf. No fancy set-ups and no giant messes to clean up. No. Thank. You.
With this scavenger hunt you get simple and fun. Aside from cutting up and hiding clues, you just hide the elf. Easy peasy and your child(ren) will have fun running around the house hunting down the elf!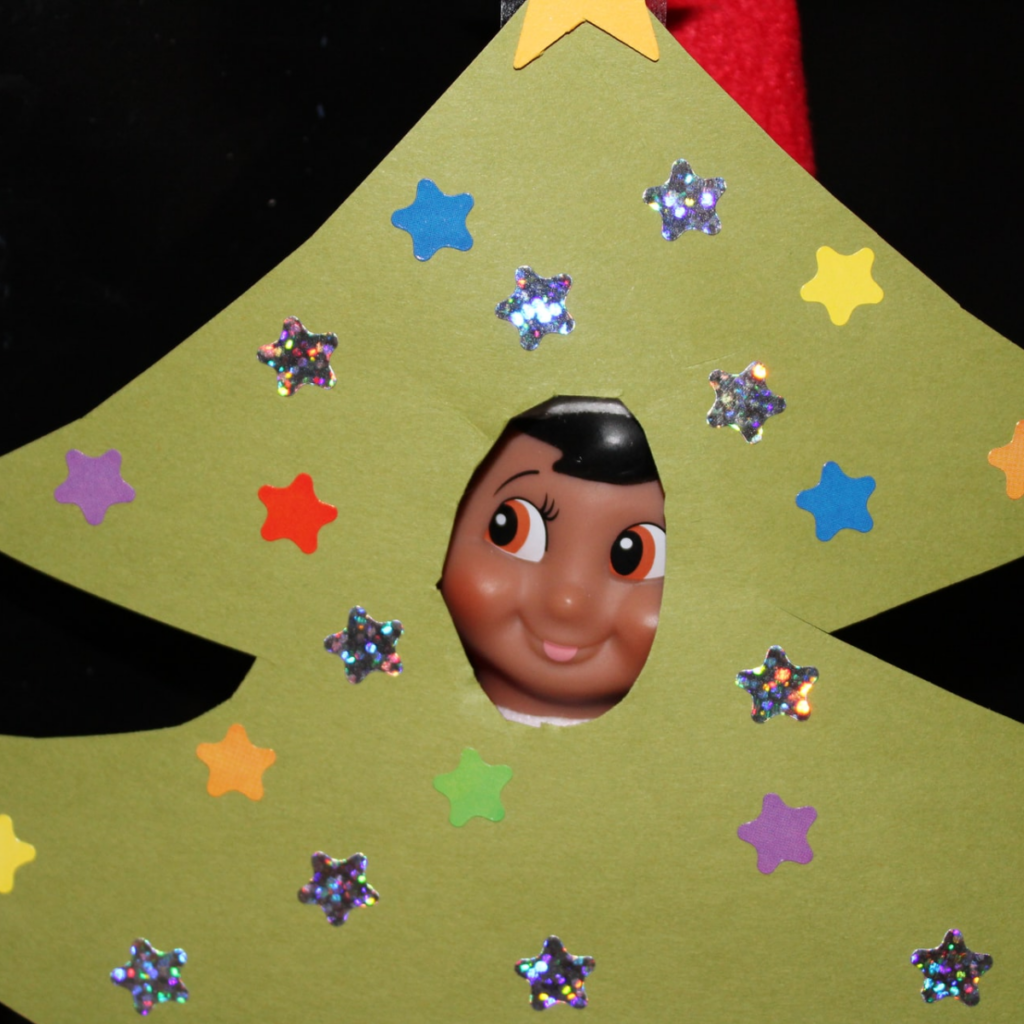 Printable Elf on the Shelf
Scavenger Hunt Clues
This Elf on the Shelf Scavenger Hunt leads your kids to different spots around the house. Where the stockings are hung, the freezer, under any chair, the Christmas tree, and finally to the bathroom where they will find their elf.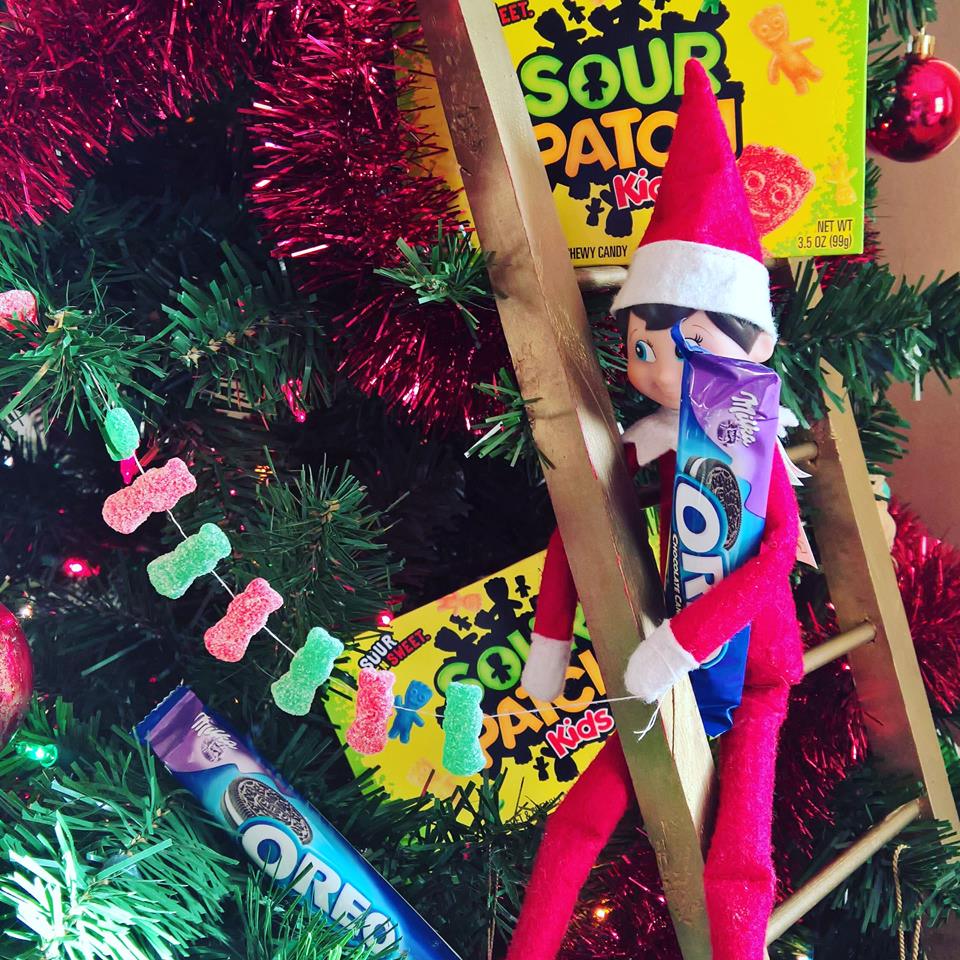 I would suggest hiding Elf on the Shelf well in the bathroom, just in case your child has to run in there before they finish up the clues.
The first clue can be laid right where they will see it when they wake up if you want to prevent them from finding him or her before the hunt begins.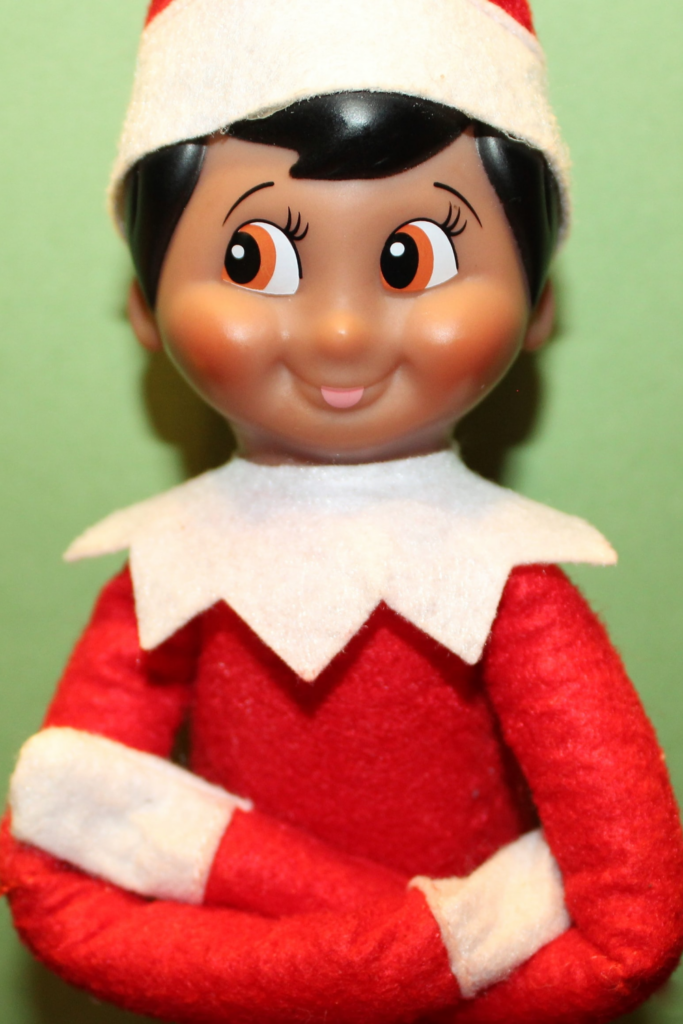 If you don't have a printer, here are the individual Elf on the Shelf scavenger hunt clues you can rewrite on slips of paper.
Elf Scavenger Hunt Clues
#1 Ready or not, the fun has begun! Find the next clue where the stockings are hung. (Answer: Stockings)
#2 You're getting warmer, but I am not. The next clue lies where it never gets hot. (Answer: Freezer)
#3 Brrr. It felt like winter in there. Fly like a reindeer to the next clue under a chair. (Answer: Any chair)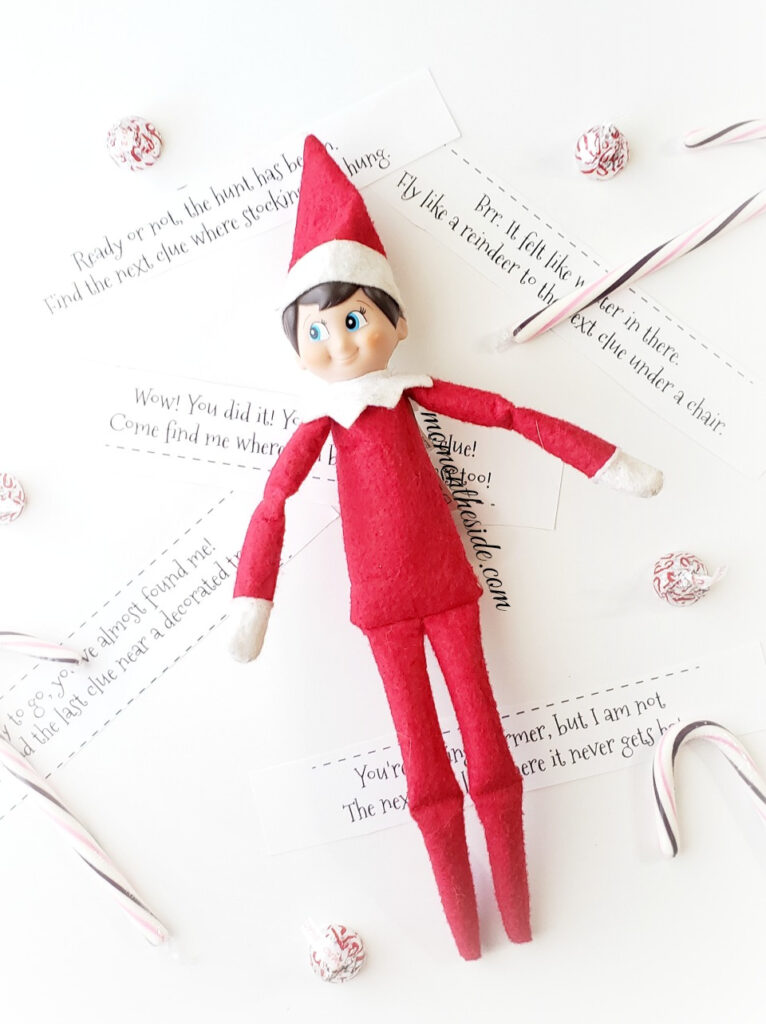 #4 Way to go, you've almost found me! Now find the last clue near a decorated tree. (Answer: Christmas Tree)
#5 Wow! You did it! You found the last clue! Now come find me where you brush and floss too! (Answer: Bathroom)
–> PRINT HERE <–
Depending on how old your kids, you may be able to use these scavenger hunt clues for more than one year without them really remembering them all.
If you can't reuse them, another Elf Scavenger Hunt idea is to hide candy canes around the house. Leave a note by the elf with one candy cane telling the kids to find the rest more.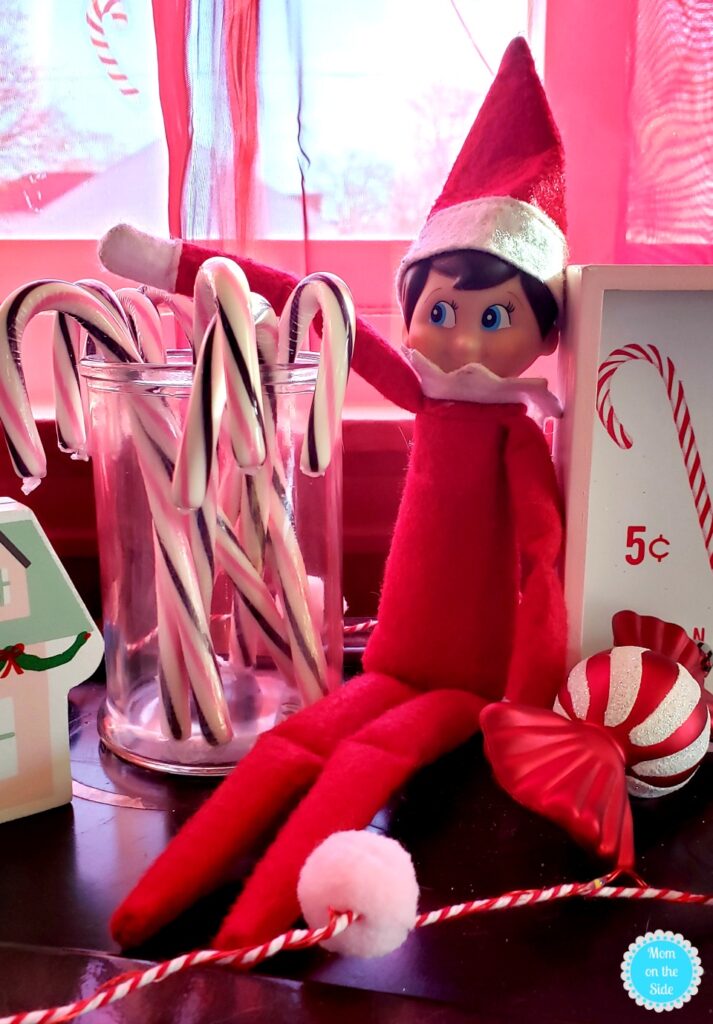 Because my kids are getting older and remembering more, I can't use these clues anymore. Guess I'll have to make some new ones to share – maybe even 25 days of Elf on the Shelf Scavenger Hunts for hunting all season!
Want more Christmas Scavenger Hunts? Check these out: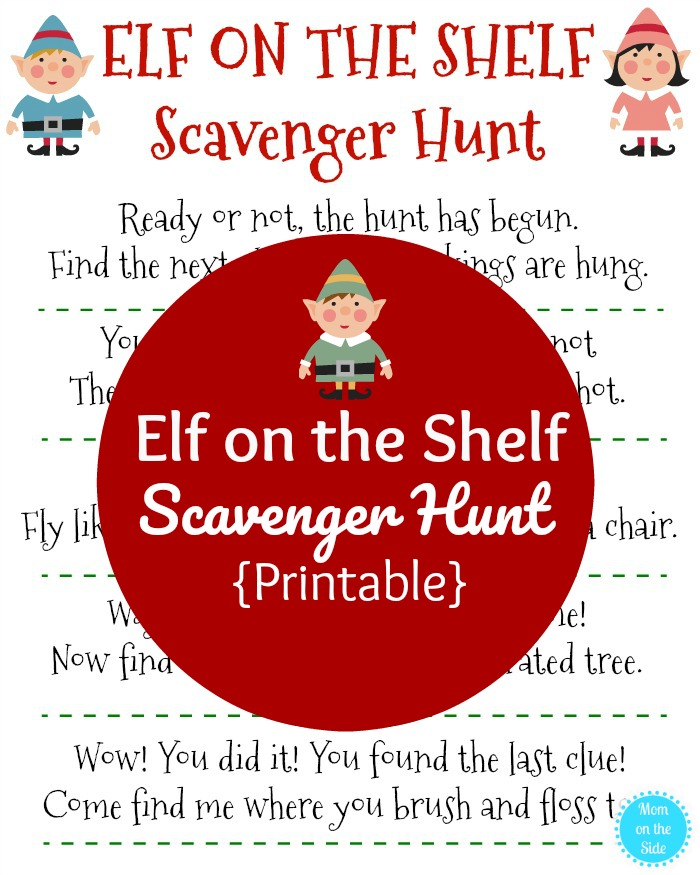 For more Elf on the Shelf ideas
check out the posts below!
2020 Elf on the Shelf Ideas – Pandemic Style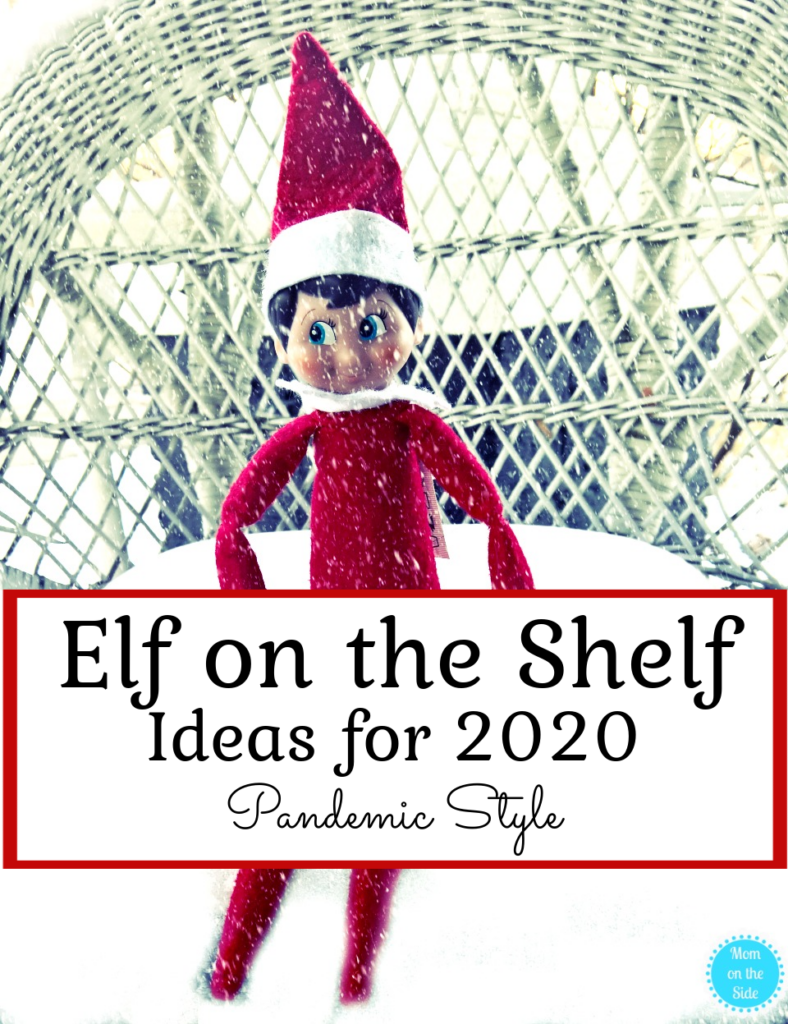 Why Elf on the Shelf Didn't Movie
Quick and Clever Excuses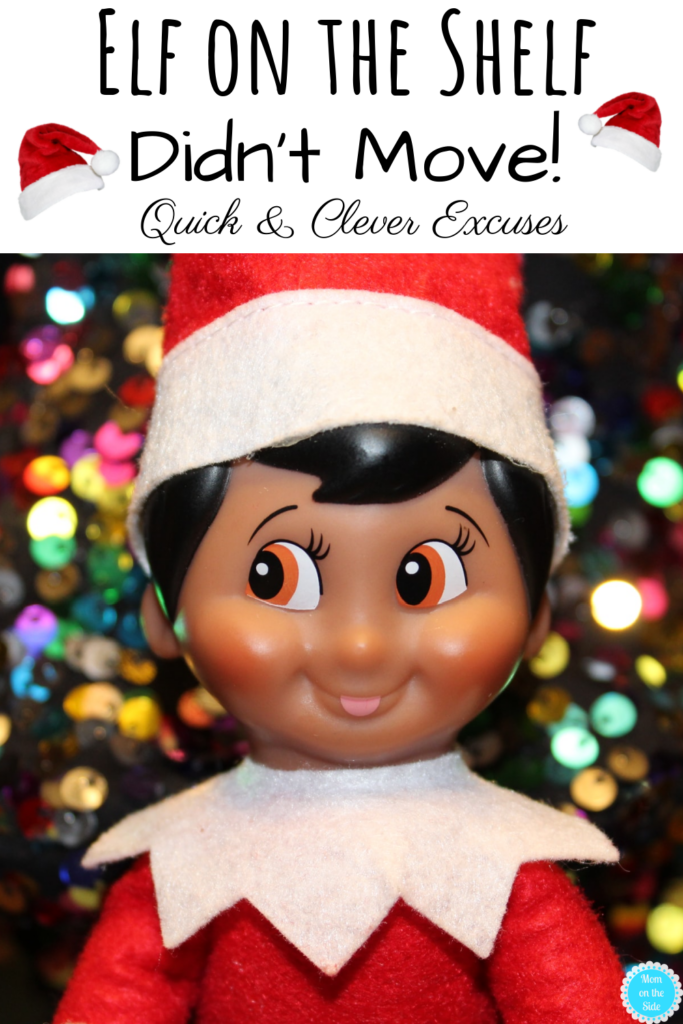 Memorable Elf on the Shelf Departure Ideas