If you follow me on Instagram or Facebook you know a bottle of Crown Royal Salted Caramel recently jumped into my grocery cart. I spotted the display at my local Hy-vee Wine & Spirits.
After chatting with the manager I learned what was sitting there was all they were getting for the season. In fact, they couldn't even order more because Crown Royal was out.
So, moral of the story is I got my bottle then and am trying it different ways. Most recently, in a Salted Caramel Irish Coffee!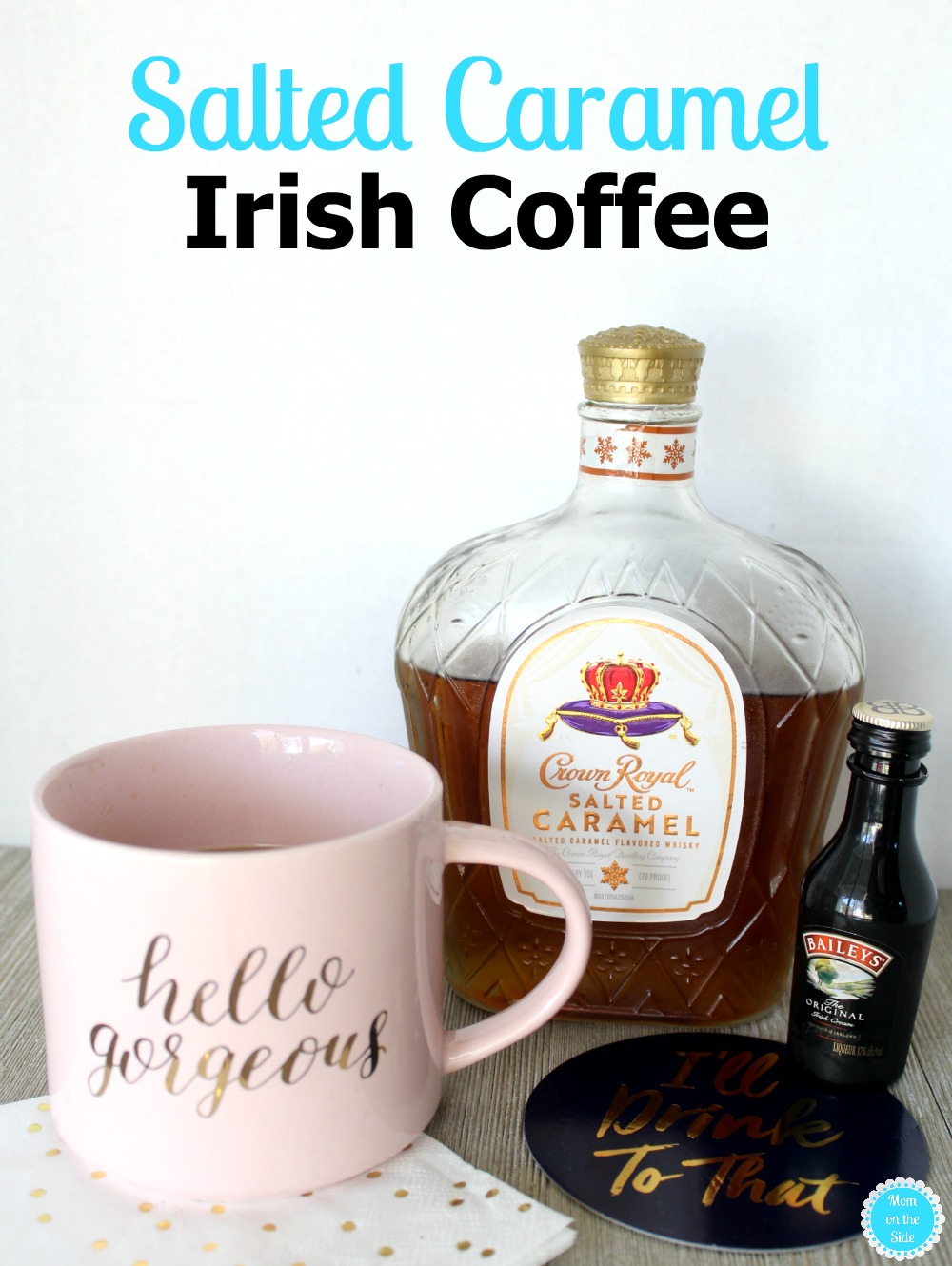 Salted Caramel Irish Coffee
If you love Irish Coffee, give it a try with the new Salted Caramel Crown Royal. A shot of that and a shot of Bailey's Irish Cream will have you singing holiday tunes in no time.
I made an 8oz cup of coffee and it was pretty strong so you may want to make a double cup if you don't like it that way. This combination had great flavor with just a hint of caramel at the end.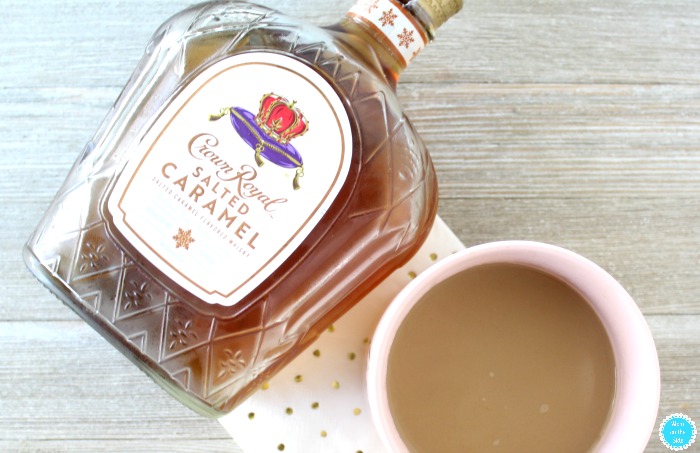 Give this Salted Caramel Irish Coffee a try and let me know what you think! Have you picked up a bottle of the limited edition Crown Royal? If so, stay tuned for another delicious shooter coming very soon.