One of my favorite holiday traditions is driving around looking at Christmas lights. All the houses around town that are decorated with inflatables, old-fashioned glowing Santas, and lights shining from every peak of the house. It all just makes me smile and feel like a kid again. If you are checking out Christmas lights this year, grab this printable Christmas Lights Scavenger Hunt to add to the fun.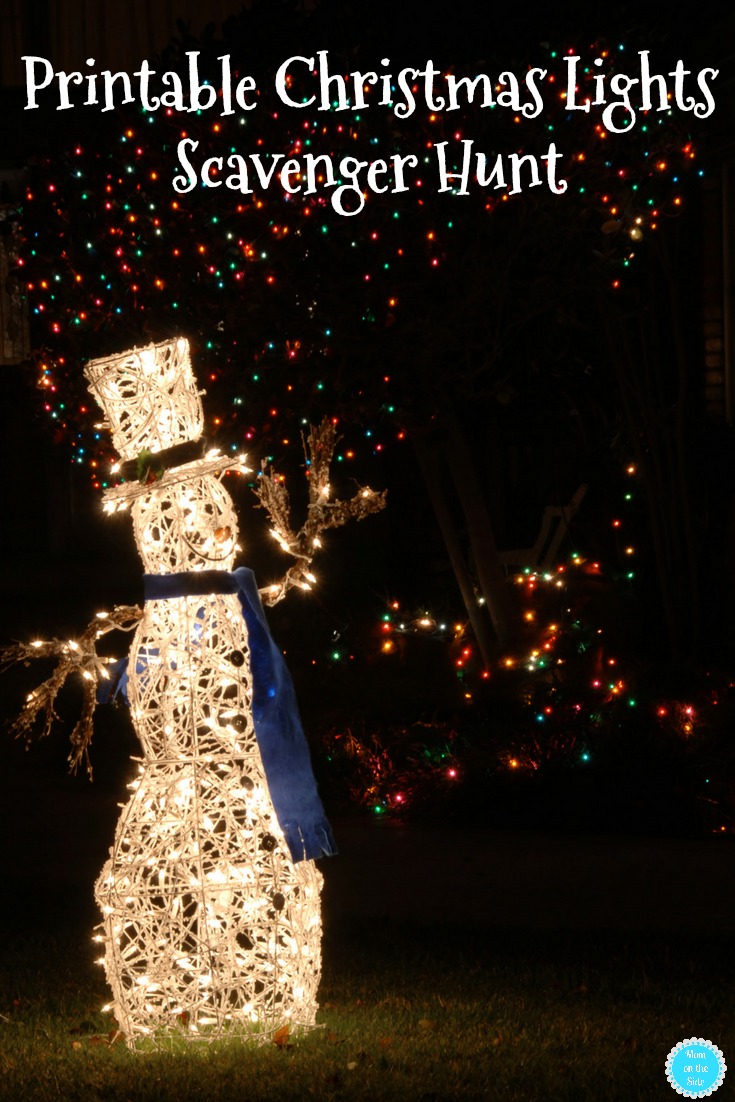 Printable Christmas Lights Scavenger Hunt
Fill up those hot cocoa mugs and grab a printable Christmas lights scavenger hunt for each member of the family. Hide some candy canes in your purse to hand out as everyone completes their hunt. This is a super easy way to add a few more memories to the holiday season a touch more fun to looking at lights.
–> PRINT HERE <–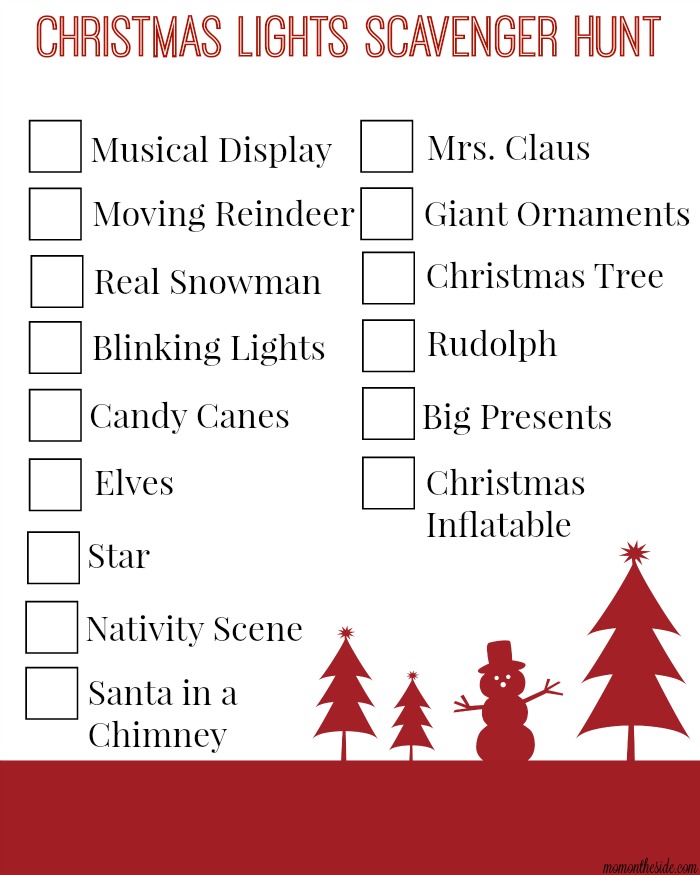 If you are looking for another Christmas Scavenger Hunt, I've got some Christmas Morning Scavenger Hunts that lead to stockings!