#advertisement I received compensation from Dr. Scholl's® to write this post. All opinions are entirely my own. #CustomFitRelief #DrScholls
If you're a regular around here you know that I LOVE FALL! There are so many reasons this is my favorite season. Jeans and sweater weather. Football and tailgates.
Leaves rustling around and crisp air at sunset. Apple cider and pumpkin spice. Ah, isn't lovely? What else is lovely are all the fall dates that make you feel like a kid again!
Fall Dates that Make You Feel Like a Kid Again
#1 Ghost Tours & Haunted Houses
More and more ghost tours are popping up in towns across the country. While haunted houses are great for fall dates, they are only open for Halloween. Ghost Tours, however, generally take place all year long and feel extra spooky in the fall. Or maybe it's just me? Both of them leave me screaming and latching on to my husband like a little kid!
#2 Corn Mazes
One may think a corn maze isn't too hard to get through, but let me tell ya. We've encountered several that left us going in circles. So many circles you're wishing you'd brought along water and snacks, and are thanking your lucky cornstalks you have Dr. Scholl's® Custom Fit® Orthotics in your shoes for immediate and all day relief for feet, knees, or lower back pain from being on your feet in a corn maze.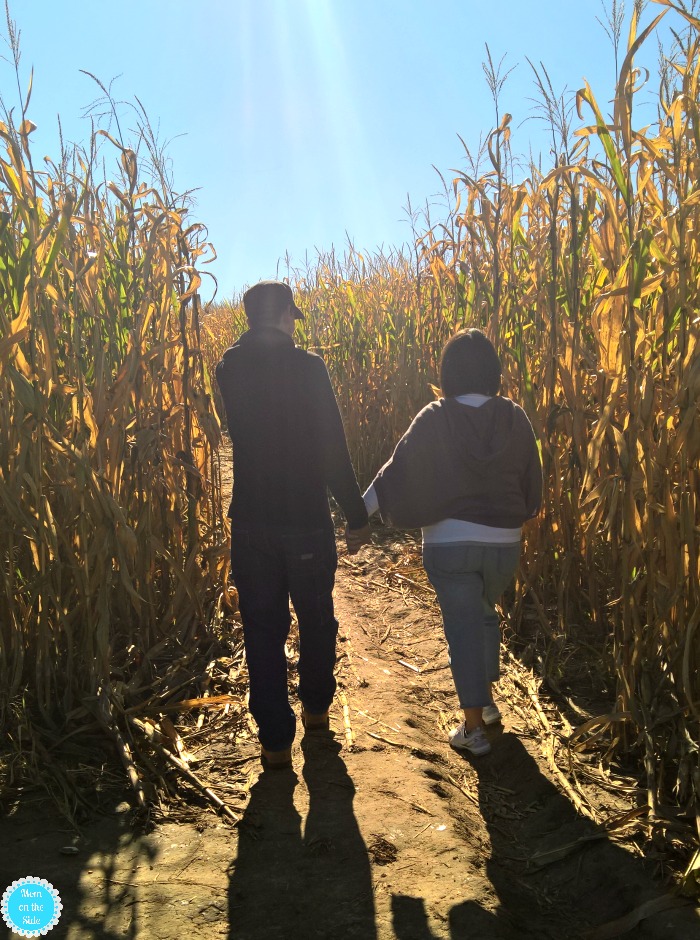 #3 Hayrack Rides
Don't just ride on the hayrack ride. If there's hay for throwing I highly encourage that to let your inner child out. I also highly encourage you not to wear leggings unless you want hay stuck all over you making you itch all night. Ending the hayrack ride with s'mores over a bonfire is the perfect fall date to make you feel like a kid again!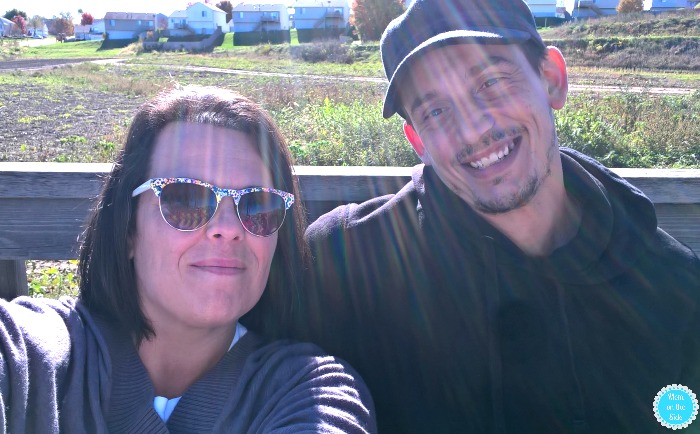 #4 Apple Picking
Grab a bushel and run around the orchard together picking apples. In no time you'll be giggling and jumping trying to reach apples. You may even need to hop on his shoulders to reach the best apples at the top of the tree. Bring a blanket along to stretch out on and relax after all the picking.
#5 Pumpkin Patch
The pumpkin patch is one of my favorite fall dates that make you feel like a kid again. An early fall date to plan in October, there is tons of childlike fun to be had for adults.
Hunting the perfect pumpkin in the patch, taking all the photos opps, and even playing games depending on what the pumpkin patches in your area offer. We usually make a whole day date of it, so I make sure my husband wears his Custom Fit® Orthotics so he can keep moving.
#6 Rake Leaves
You're probably thinking rake leaves doesn't sound like much fun, let alone a great date idea. But, when you jump in those piles of leaves it makes it SO much more fun! Setting up a picnic lunch in the yard to enjoy after all the hard work turns it into an easy afternoon date.
#7 Go to a Fall Festival
Junkfests, annual harvests and fall festivals make for fun fall dates. Oohing and aahing over all the neat finds and yummy treats will have you feeling like a kid in candy store. This is definitely a date to allow yourself a few hours on, and one to wear Dr. Scholl's® Custom Fit® Orthotics if you have pain from being on your feet like my husband.
Working a labor job on his feet all day, he often experiences foot and lower body pain, discomfort, or fatigue that drains his energy. A few months ago, I suggested inserts for his shoes and at first, he resisted.
But I'm persistent and after his first pair he was sold. So much so that he wanted to give Dr. Scholl's® Custom Fit® Orthotics a try.
He kicked his shoes off at Walmart and hopped right on the Custom Fit® Kiosk. Have you seen these at your local Walmart? In under 2 minutes, the kiosk tells you which Custom Fit® Orthotics are right for you. How?
Dr. Scholl's® experts in biomechanics developed an advanced FootMapping® technology that uses over 2,000 pressure sensors. Those sensors create your Custom Footmap that identifies your arch type, foot length, and unique pressure points as you stand on each leg, lean forward, and backward.
When he was done, the Custom Fit® Kiosk told him which pair of Custom Fit® Orthotics were best suited for his needs. Each one is comprised of 4 layers, all providing a different benefit. Together, these layers provide support and cushioning to relieve foot and lower body pain and provide you with all-day comfort.
If you're tired of foot pain keeping you from fall dates that make you feel like a kid again, try Custom Fit® Orthotics risk-free, with Dr. Scholl's® Money Back Guarantee and save $10 on your purchase with Dr. Scholl's Rebate!
Find a Custom Fit® Kiosk near you and get the recommended insert for you in under 2 minutes!