When we visit the local library, one thing the twins ALWAYS have to do is have a puppet show. They love putting on the sock puppets, hiding behind the curtain, and making up stories. Well, a large box came the other day and a light bulb went off. Instead of throwing it away, I turned it into a DIY Puppet Show Stage!
(This post is in partnership with Netflix. Any opinions are 100% my own.)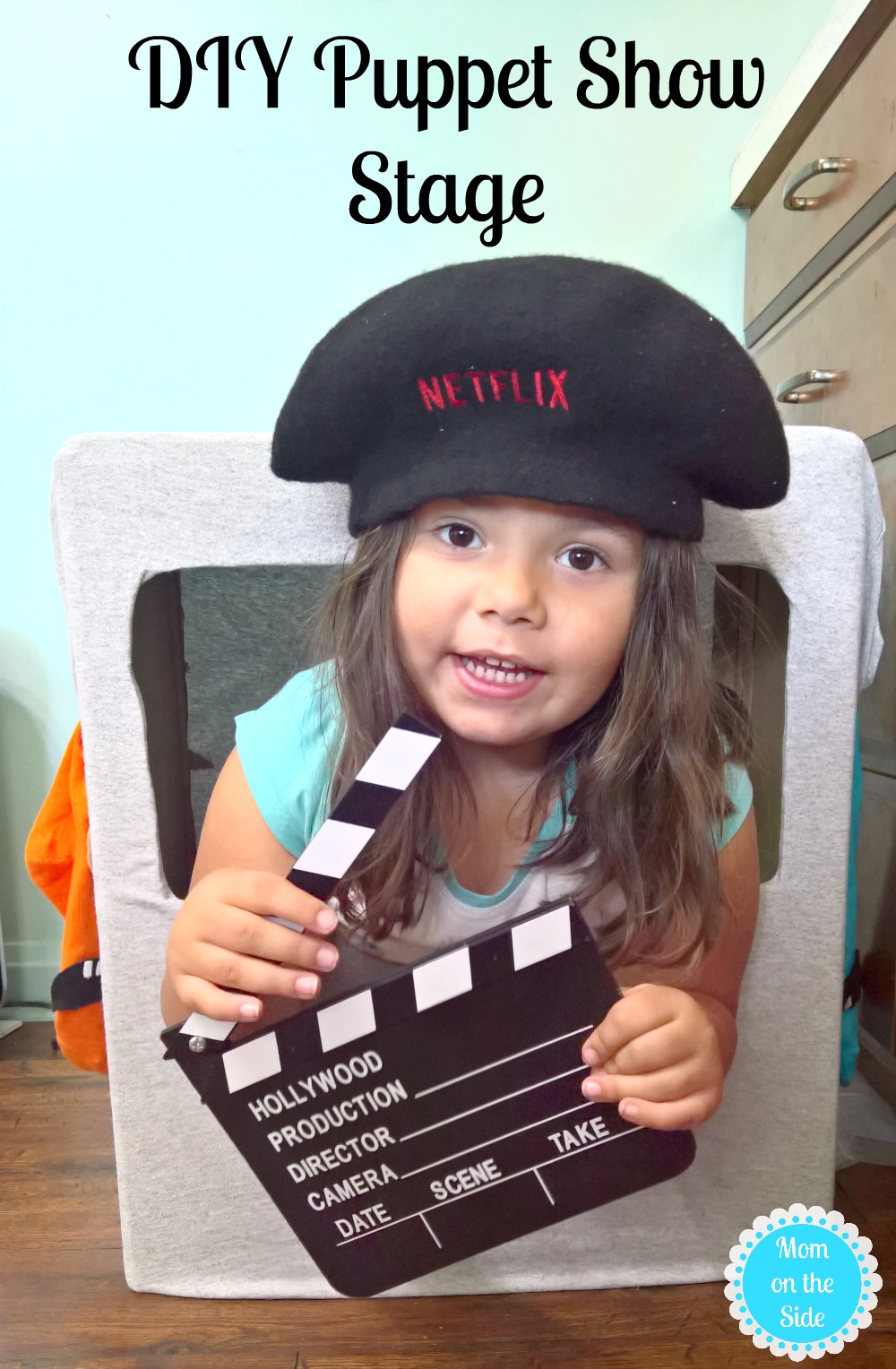 DIY Puppet Show Stage
You can make your own DIY Puppet Show Stage in less than 30 minutes. With just a few things lying around the house you will have this stage up and running in no time.
DIY Puppet Show Stage Supplies
How to Make a DIY Puppet Show Stage
First., cut the back off the box so it's wide open space. Then, cut rectangle opening in the front upper half on the other side of the box. You should have a window when you are done. Once the openings are cut, pull the t-shirt down over the entire box and tap it down underneath.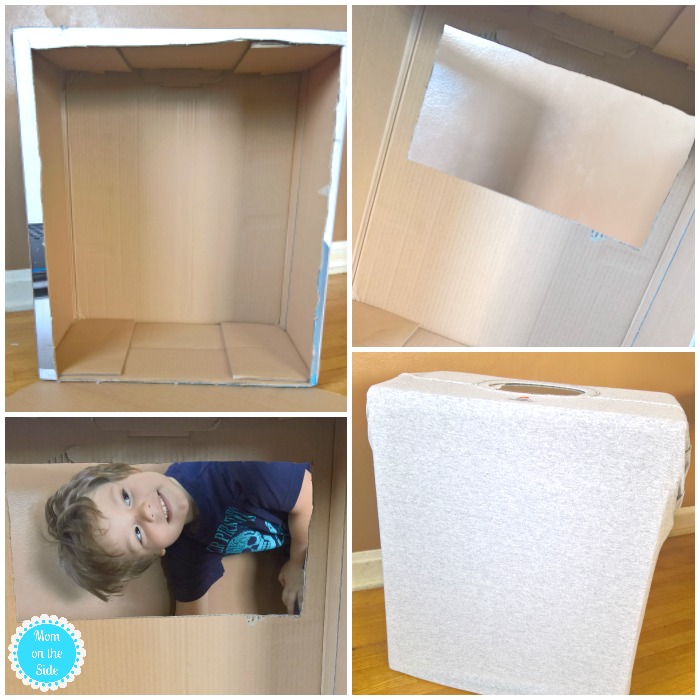 Now, cut through the t-shirt to reveal the window you made in the box. On the back, cut a slit from top to bottom, but not all the way in half because you still want the t-shirt to stay around the box.
This gives the kids somewhere to stick their hands in for the puppet show but also hides their body somewhat. Well, unless they are small enough to get inside the entire box like my twins! The sleeves on the side of the box can be rolled and tucked inside themselves, and make a great place to store sock puppets too.
DIY Sock Puppets
Now that you have a DIY Puppet Show Stage, you need some puppets! You can make your own sock puppets with a few crafty supplies and some socks. We made some based on our favorite Netflix Characters, including Kip from Word Party, Walter from Beat Bugs, and Peri from Julie's Greenroom.
If you want to make your own Netflix inspired sock puppets, grab some tacky glue and the following supplies for each puppet.
Peri Sock Puppet
Tan Sock
Black Yarn for Hair
Pink Wiggly Eyes
Pearl Bracelet for Necklace
Pink Tulle for Clothes
Walter Sock Puppet
Blue Sock
Different Colored Blue Pom Pom Balls
Blue Pipe Cleaners for Antlers
Black Wiggly Eyes
Black Felt Circle for Mouth
White Felt Circle for Teeth
Kip Sock Puppet
Orange Sock
Blue Wiggly Eyes
Orange Pom Pom Ball for Nose
Black Felt Circle for Mouth
White Felt Circle for Teeth
Tan Felt Circle for Belly
Orange Felt Circle for Ears
Once your sock puppets are done, you are ready for the puppet show! This makes for great fun if it's too hot or rainy to go outside. Plus, with all the new Netflix Kids Shows you can always add sock puppets into the mix for lots of interesting puppet shows!