This Luau Cocktail is a great adult beverage for summer parties. Or anytime you want to be taken away to the shores of a sandy beach!
A cocktail that makes me want to throw a Luau is what this Luau Cocktail is. Check out the recipe below and mix one up the next time you need a little me time.
(Recipe intended for those 21+)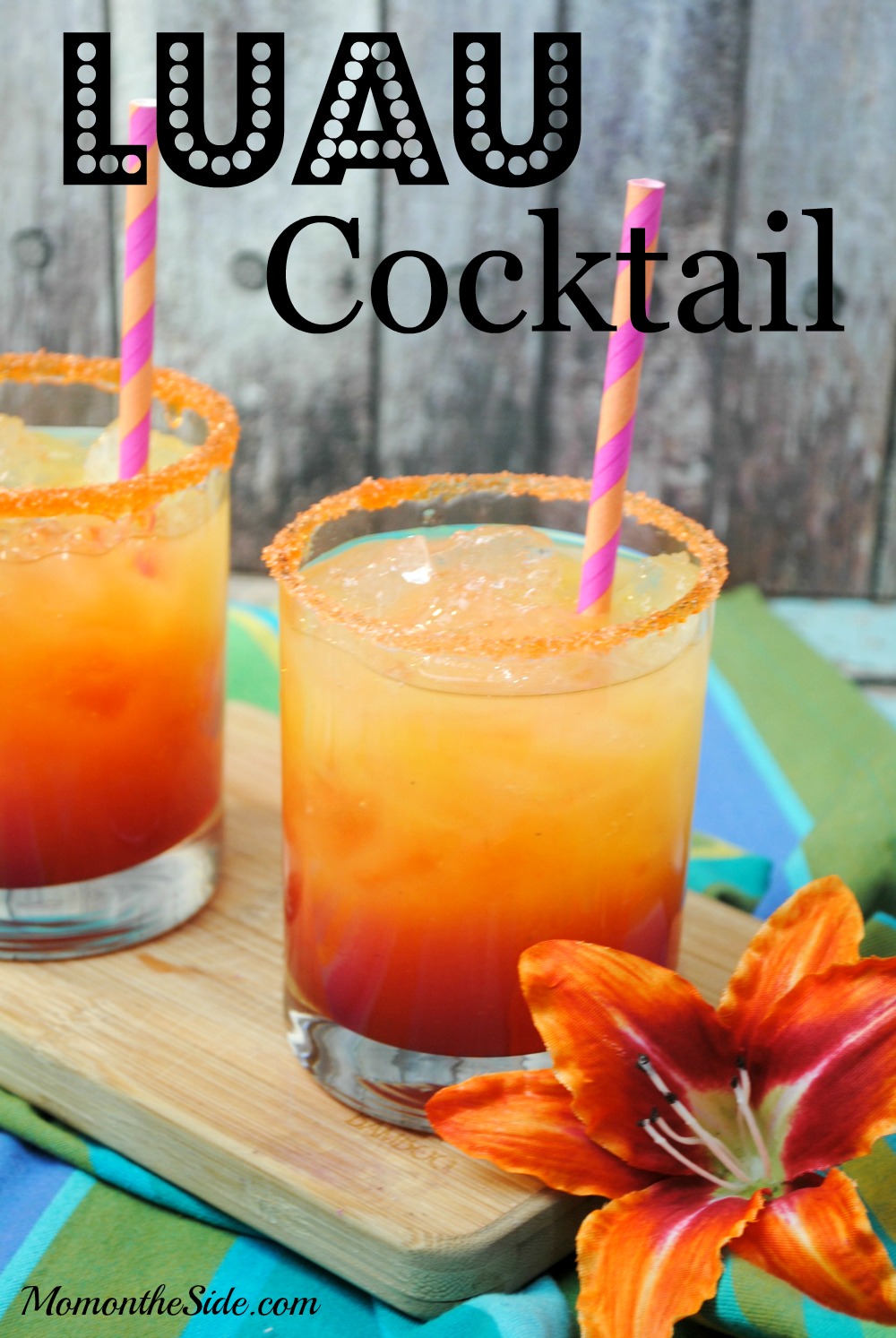 Luau Cocktail
Ingredients
2oz Malibu
1oz Bacardi Rum
2oz Orange Juice
1oz Pineapple juice
1 tbsp. Grenadine
Orange sanding sugar
1 tbsp. Simple syrup
Ice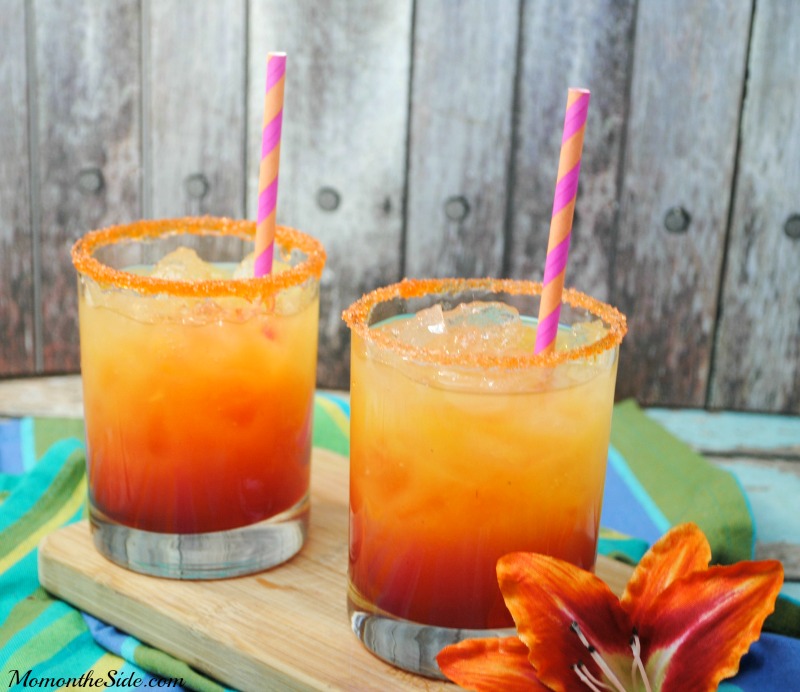 How to Make a Luau Cocktail
Start by grabbing two small plates and pour orange sanding sugar on one, and simple syrup on the other. Take your glass and dip the rim in the simple syrup and then the orange sanding sugar. Next, fill your glass 3/4 of the way with ice.
Now, pour grenadine in so it's on the bottom of the glass. Then using a shaker glass, add liquors and orange juice, and shake well to combine. Pour mixture into the lass on top of grenadine and top off your glass with pineapple juice. Finally, drink and enjoy!
Save this delicious summer cocktail for later!