This Bourbon Pomegranate Sour is one to add to your home bar menu!
I don't know about you, but this week has been flying by for me! A couple of nice weather days and a long overdue date night for trivia at the local pub means it's Thursday before I know it.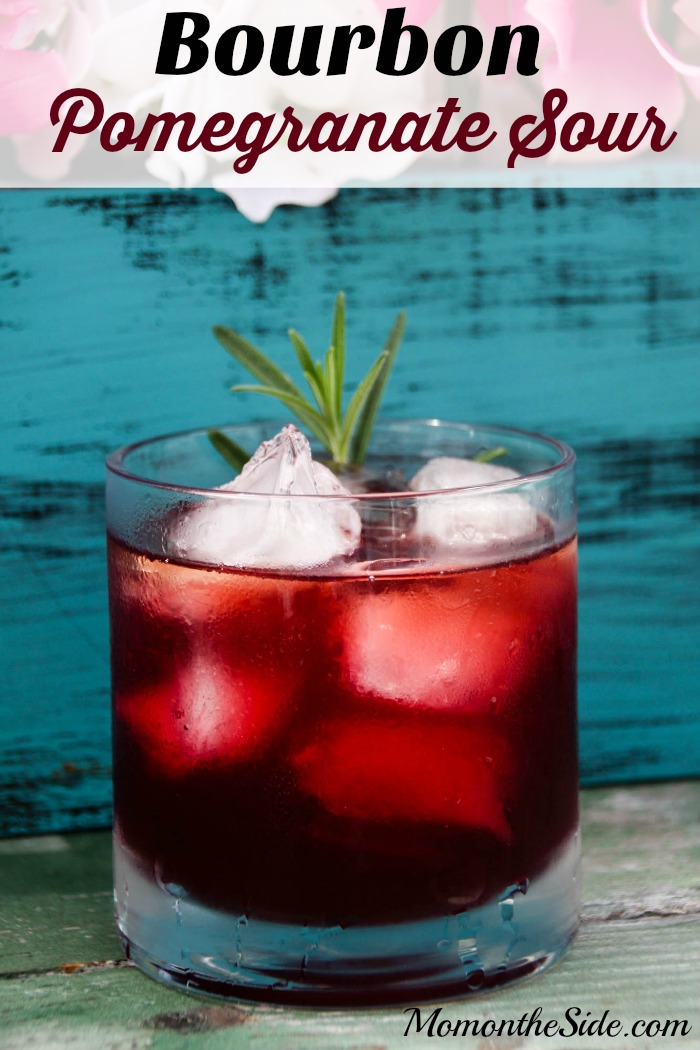 You know what Thursday means around here, you better show up thirsty! This week's cocktail is a delicious Bourbon Pomegranate Sour that will wake up those taste buds!
(Recipe intended for those 21+)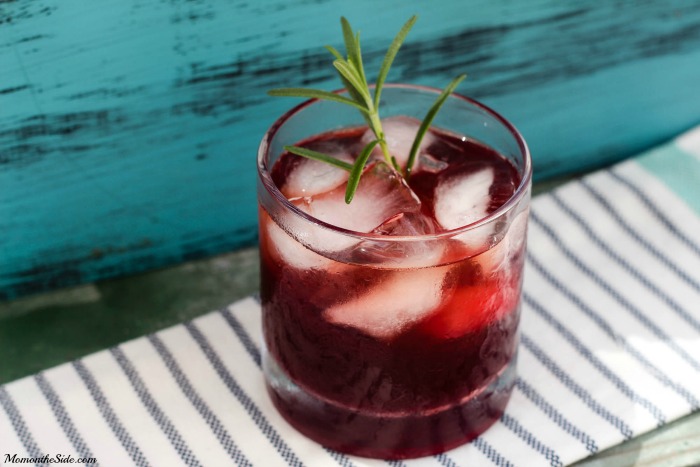 Bourbon Pomegranate Sour
Ingredients
1.5 ounces Bourbon Whiskey
1 ounce Lemon Sour Mix
1-ounce Simple syrup
4 ounces Pomegranate juice
A sprig of Fresh Rosemary
Crushed ice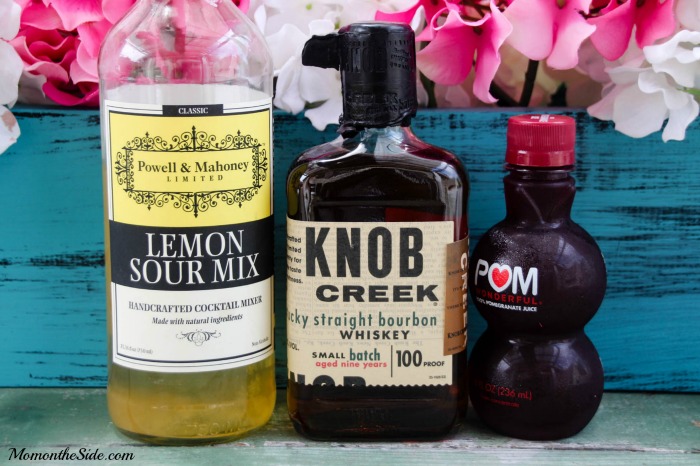 How to Make a Bourbon Pomegranate Sour
Start by mixing bourbon whiskey, lemon sour mix, simple syrup, pomegranate juice in a cocktail shaker. Top with crushed ice and shake vigorously for thirty seconds.
Strain the mixture into a standard whiskey glass filled with ice. Garnish with a sprig of fresh rosemary before you sip and enjoy!
Drink responsibly, and never drink and drive
PIN Bourbon Pomegranate Sour for later!

If you want more summer drinks and desserts, check out these cocktails and brownie bits!