One Tequila. Two Tequila. Oh, forget all that drinking! This Thirsty Thursday, Tequila Sunrise Pops are where it's at!
These delicious cocktails turned desserts have summer written all over them. Mix them up, freeze them up, and serve them up at your next adult get together!
(This message is intended for those 21+)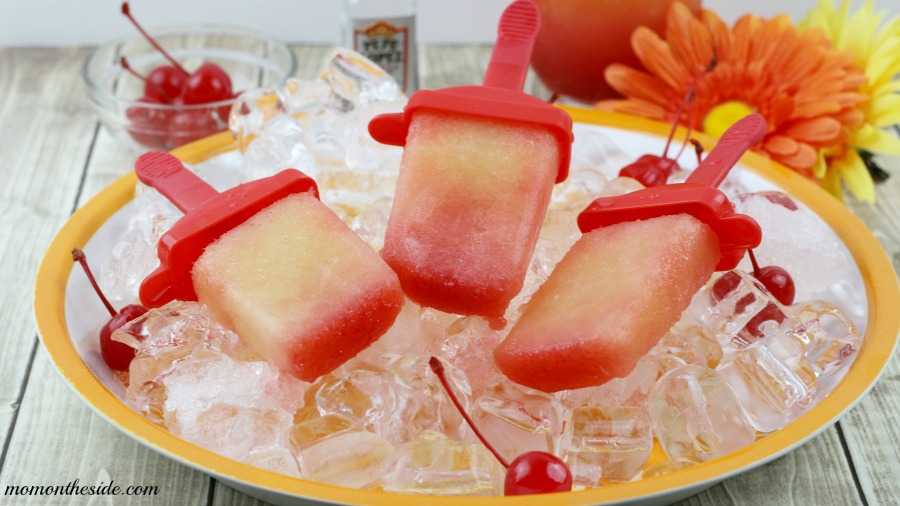 This Tequila Sunrise Pops recipe will get you 8 pops. Oh, and if you are wondering about that handy-dandy popsicle mold, it's from TJ Maxx!
Tequila Sunrise Pops Ingredients
8 ounce can crushed pineapple 2 cups pineapple juice
3/4 cup tequila
1/2 cup grenadine
How to Make Tequila Sunrise Pops
Start by adding crushed pineapple into a blender and purée until smooth and frothy. Pour into a large pitcher and add the pineapple juice and tequila to the pitcher and stir until well mixed.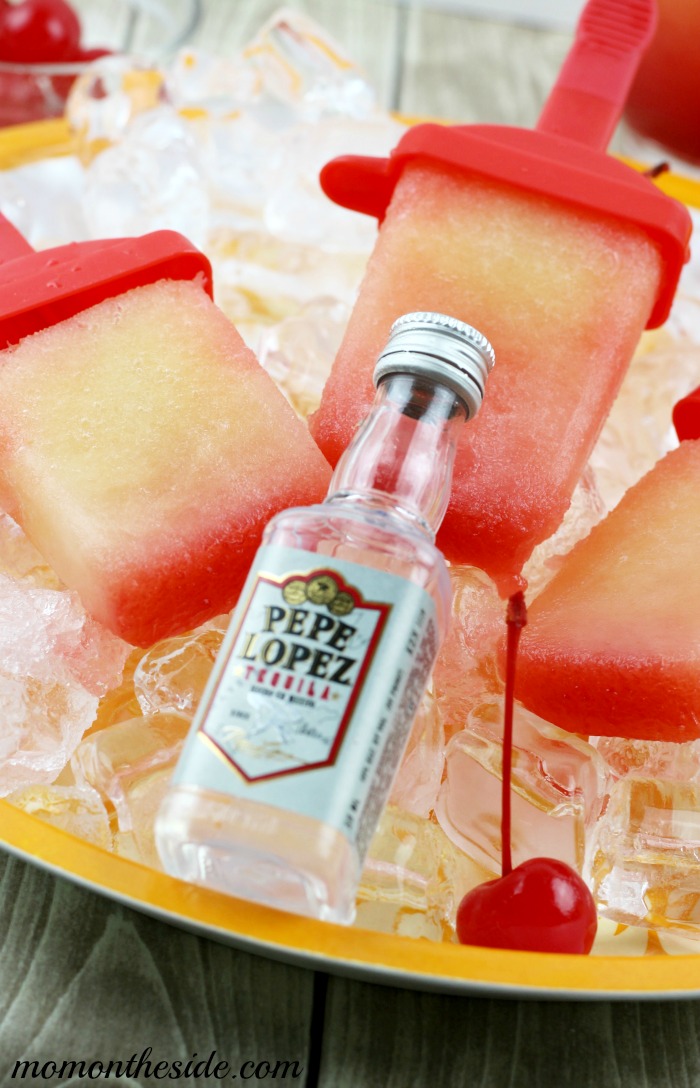 Next, pour a small amount of grenadine (about 1 Tablespoon) into the bottom of each pop mold. Then pour the tequila pineapple mixture into each popsicle mold, up to the fill line.
Cover the popsicle with the lids/pop sticks and freeze overnight. Once they are frozen you can eat and enjoy these boozy popsicles!
PIN Tequila Sunrise Popsicles for later!

If you want more summer drinks and desserts, check out these cocktails and brownie bits!