The final month in a year of teaching teens life skills is all about navigation! From maps to transportation and more, teaching teens navigational skills is going to be a wild ride as we are teaching teens navigational skills.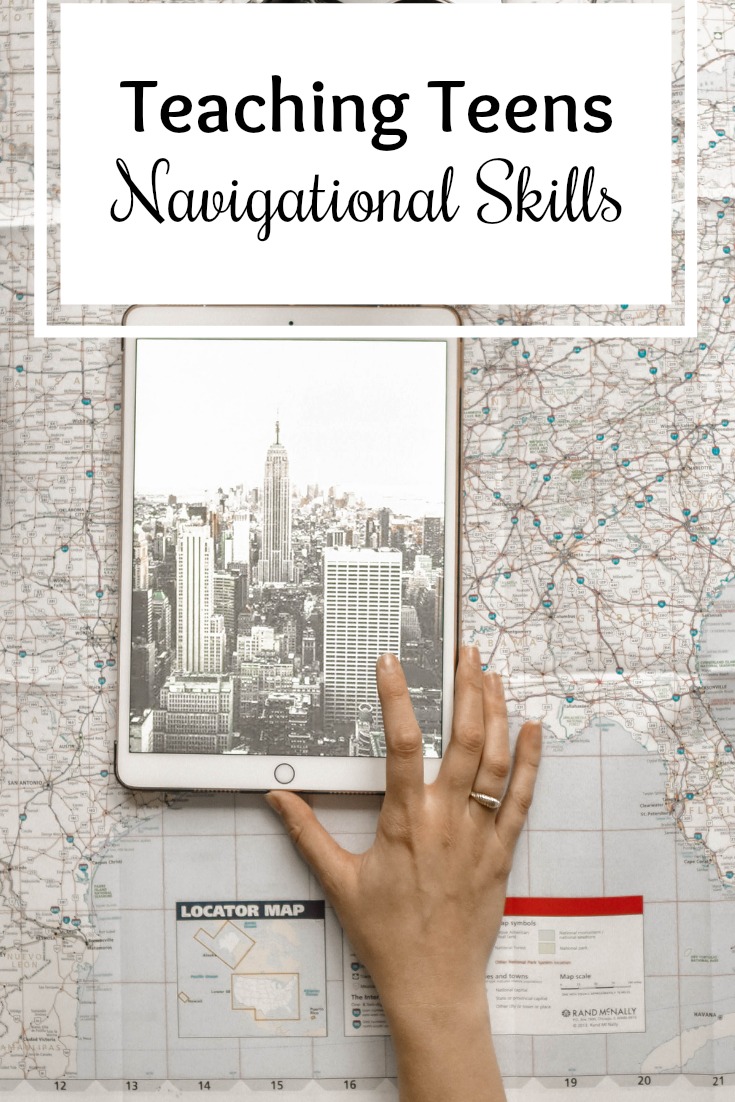 Teaching Teens Navigational Skills
Week One: Navigational Tools
Talk to your teen about the different types of navigational tools. GPS devices, cell phone apps, MapQuest, and even old school maps!
Show your teen how to read a map and use a compass. These will come in handy in case technology fails them!
Week Two: Modes of Transportation
Discuss the different types of transportation and how to use them. Booking plane tickets, buying tickets for the trains, riding the subway or bus system, and even renting a car.
Talk about comparing prices of the different options, especially if they will be traveling back and forth for college.
Week Three: Navigating Safely
Tell your teen how important it is to be aware of their surroundings, especially in unfamiliar areas. Taking note of street names, paying attention to businesses you pass, and being aware of the gas gauge.
Week Four: Real Life Navigation
Put the different tools to use in the real world, even if it is just for a drive to the grocery store or school.
Experience a new mode of transportation together if you are able to.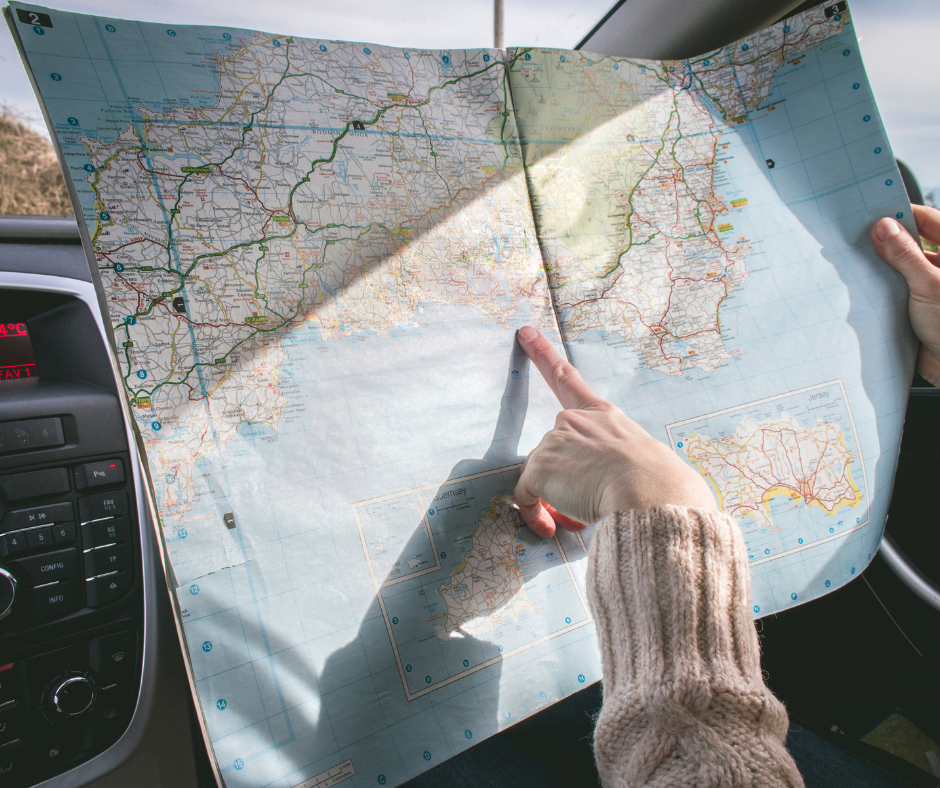 That's a wrap on the year of teaching teens life skills! I hope you all had as much fun as we did!
February: Teaching Teens Money Management
March: Teaching Teens Laundry and Clothing Care
April: Teaching Teens Yard Maintenance and Gardening Skills
May: Teaching Teens Auto Maintenance and Safety
June: Teaching Teens Basic First Aid Skills
July: Teaching Teens Self-Care and Healthcare
August: Teaching Teens Digital Life Skills
September: Teaching Teens Cooking & Kitchen Skills
October: Teaching Teens Time Management Skills
November: Teaching Teens Home Management Skills