November's topic in the year of teaching teens life skills is going to rely a lot on experience and depend a lot on your area.
Teaching Teens Home Management Skills are important because home ownership is a big part of adulthood. These four weeks of topics cover home maintenance, cleaning, and even being a good neighbor!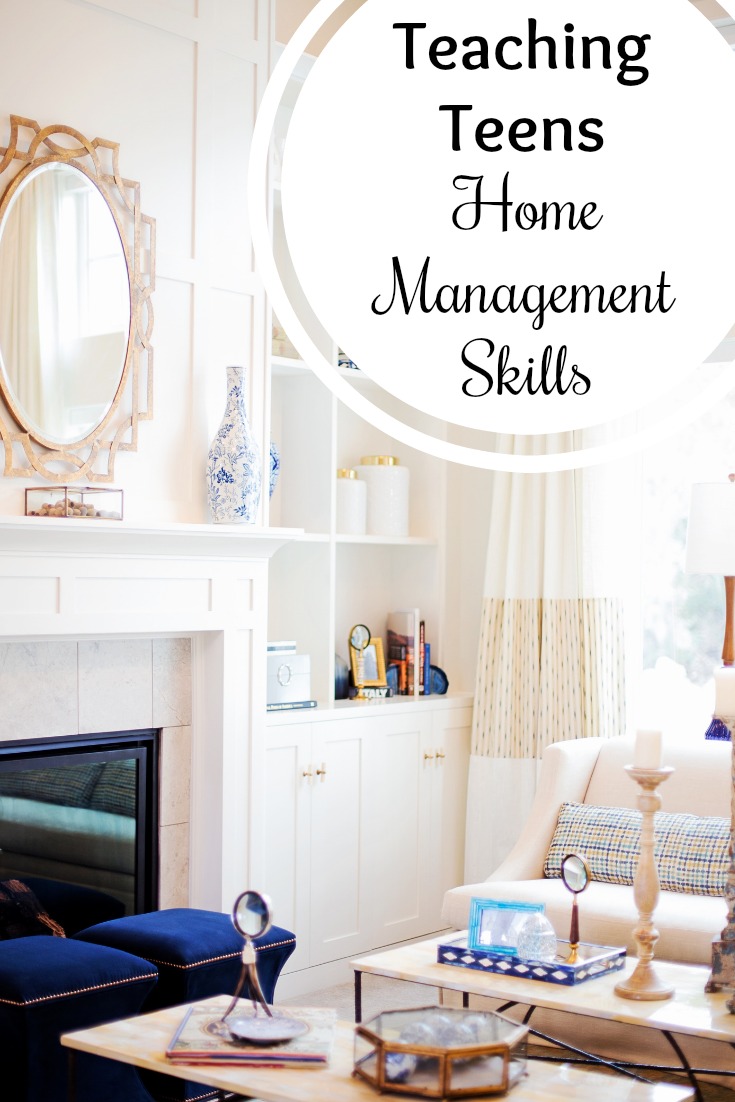 Teaching Teens
Home Management Skills
Week One: Home Maintenance
Talk to your teen about the different maintenance of a home or apartment. Changing smoke detector batteries, changing furnace filters, cleaning clogged drains, how to shut off the water, how to turn on a blown fuse, etc. Better Home & Gardens has a great Home Maintenance Checklist to assist with this.
Walk them through the maintenance that you can so they can see how it happens.
Show your teen how to keep a log of home maintenance that includes dates and when maintenance was done.
Week Two: Hands-On Deep Cleaning
Get your teen involved with the deep cleaning of the house. My kids have chores but cleaning goes way beyond that so we'll be getting down and dirty. This way they can really see how much mom does and what they have to look forward to!
Discuss how often different cleaning should be done based on seasons and situations.
Week Three: Home Ownership
Talk about the different aspects of home ownership. Mortgage or rent, home insurance, taxes, and property values are great places to start.
Tell your teen about the things expected of homeowners. Keeping weeds at a minimum, clearing the sidewalk, and more.
Week Four: Being a Good Neighbor
Being a good neighbor is an important part of home ownership your teen should be aware of. From helping the elderly who can't clear snow, to be aware of surroundings and what is going on in the neighborhood, to respecting noise ordinances. Happy neighbors make for beautiful neighborhoods.
Stay tuned for December in the year of teaching teens life skills where we are teaching teens navigational skills.
February: Teaching Teens Money Management
March: Teaching Teens Laundry and Clothing Care
April: Teaching Teens Yard Maintenance and Gardening Skills
May: Teaching Teens Auto Maintenance and Safety
June: Teaching Teens Basic First Aid Skills
July: Teaching Teens Self-Care and Healthcare
August: Teaching Teens Digital Life Skills
September: Teaching Teens Cooking & Kitchen Skills