Self-Care and healthcare are what it's all about during this month in the year of teaching teens life skills! You know I'm big supporter of Self-Care for Moms but full disclosure, I think everyone should practice self-care which is why I included Teaching Teens Self-Cafe and Healthcare in the series.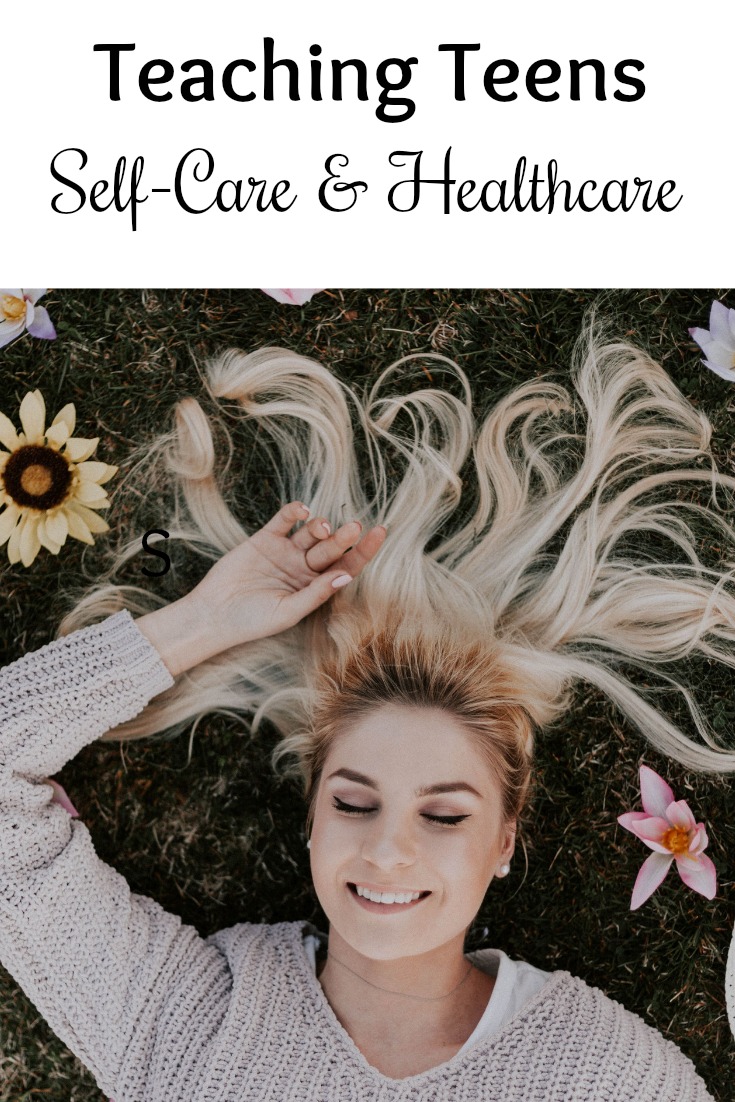 Teaching Teens
Self-Care and Healthcare
WEEK ONE: APPOINTMENTS
Talk about the different appointments, both dental and doctor, they will need to make for themselves as an adult.
Have them write down the phone numbers they need to make appointments and contact their doctors.
WEEK TWO: HEALTHCARE
Discuss healthcare and how long they can stay on your plan as well as what they need to do for healthcare when they age out of your plan.
Let your teen know that switching doctors is okay and to always find one they are comfortable with.
WEEK THREE: SELF-CARE
Discuss how important self-care is and that even when college is at it's busiest point you still need to take time for yourself to relax and recharge.
Have your child write down ideas for self-care like being involved in clubs or organizations they enjoy, taking hobby classes, reading books, scheduling time with friends, and even taking a break to come home for a day or two are great ideas for self-care in college.
Encourage your teen to start putting self-care on their calendar.
WEEK FOUR: RESOURCES FOR SELF-CARE
Make sure your teen has all the phone numbers they need for talking to someone if they are feeling depressed, or need to report something.
If your local hospitals have online resources, look at them with your teenager so they know what is available.
Some great online resources for Self-Care include LoveIsRespect.org and HealthyTeenNetwork.org.
Stay tuned for August in the year of teaching teens life skills where we are teaching teens digital life skills!
February: Teaching Teens Money Management
March: Teaching Teens Laundry and Clothing Care
April: Teaching Teens Yard Maintenance and Gardening Skills
May: Teaching Teens Auto Maintenance and Safety
June: Teach Teens Basic First Aid Skills