Printable Self Care BINGO for Moms will help you remember to take care of yourself. While we are all staying home right now, many of us with our kids, it can get a bit overwhelming.
When you find yourself needing a moment to recharge, grab this Self Care BINGO and pick an activity off the list. Whether you have 10 minutes or an hour you will find self care ideas for you!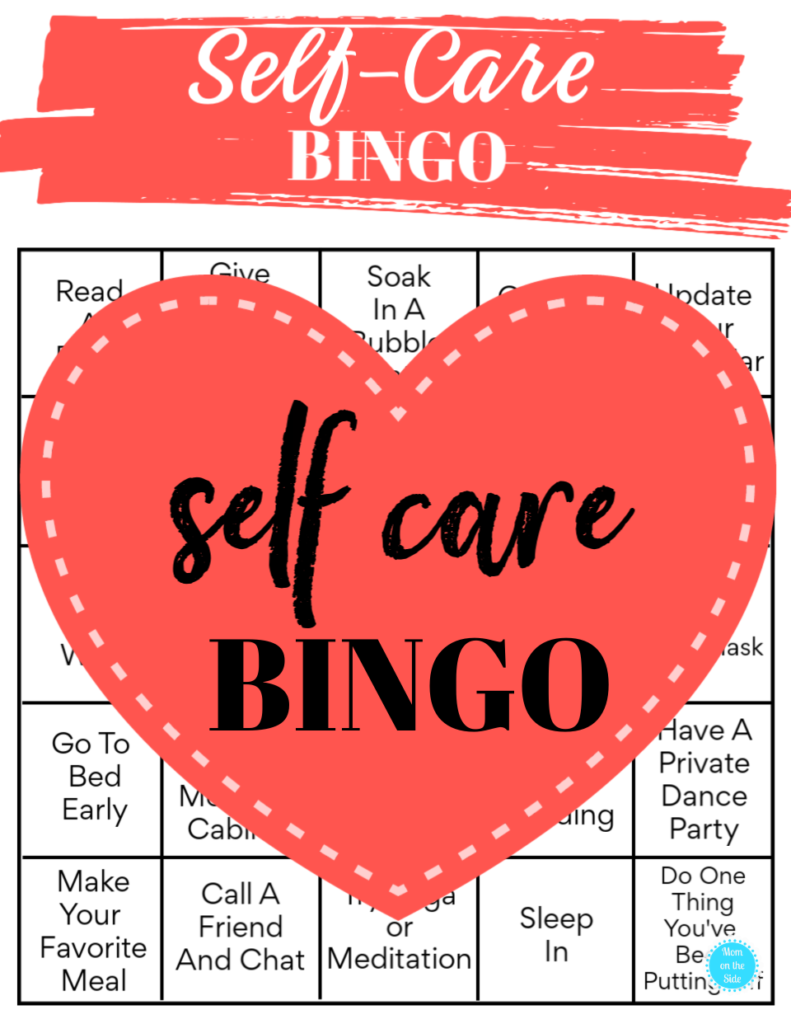 Self Care BINGO for Moms
Self Care Activities on this BINGO card include:
Read a Book
Give Yourself a Positive Pep Talk
Soak in a Bubble Bath
Organize Your Closet
Update Your Calendar
Give Yourself a Manicure
Write in a Journal
Go For a Drive
Take a Nap
Make a List of Personal Goals
Take a Walk
Create a Motivating Playlist
All Yourself to Relax
Put on a Face Mask
Go To Bed Early
Clean Out Your Medicine Cabinet
Do Something You Love
Wash Your Bedding
Have a Private Dance Party
Make Your Favorite Meal
Call a Friend and Chat
Try Yoga or Meditation
Sleep In
Do One Thing You've Been Putting Off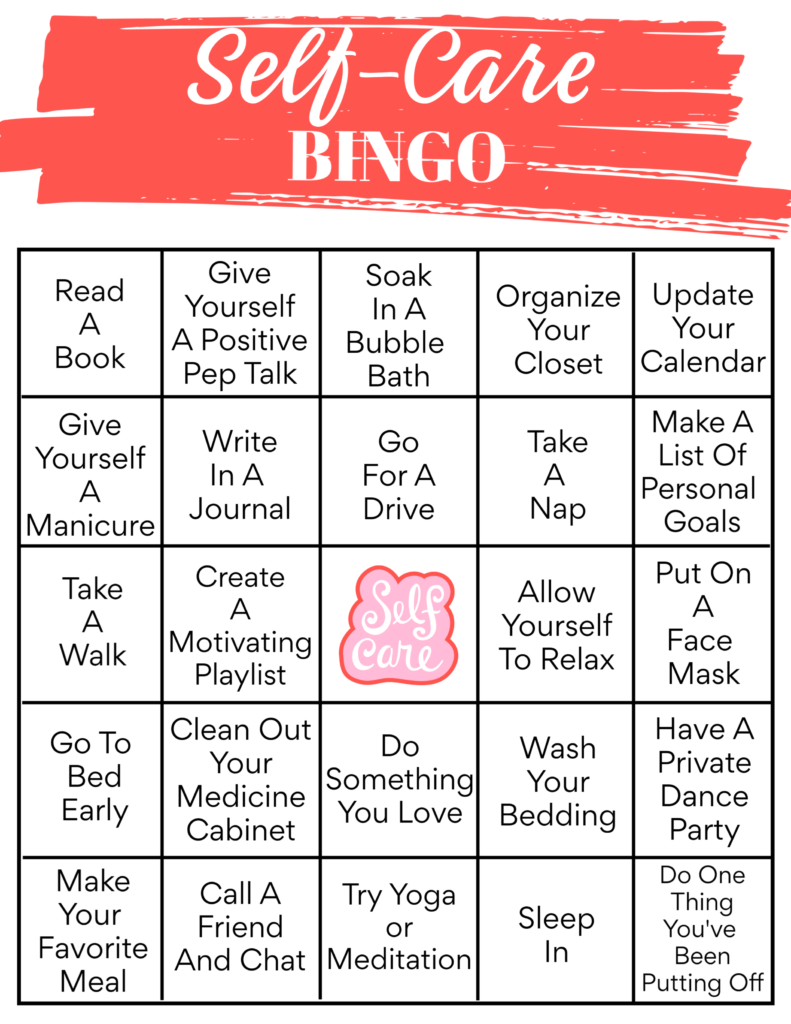 This Self Care BINGO for Moms is available to print below. I hope this helps you make a little time for yourself while during this time!
–> PRINT HERE <–
For more Self Care Ideas check out these posts:
Self Care Spring Checklist
Positivity Quotes for Your Self Care
10-Day Spring Self Care Challenge