I have a fun way for you to get out of the house AND avoid people! An Around Town Scavenger Hunt by Car!
Grab the kids and load up the car for this fun scavenger hunt. One that will take you around town looking for all sorts of things out of your car window.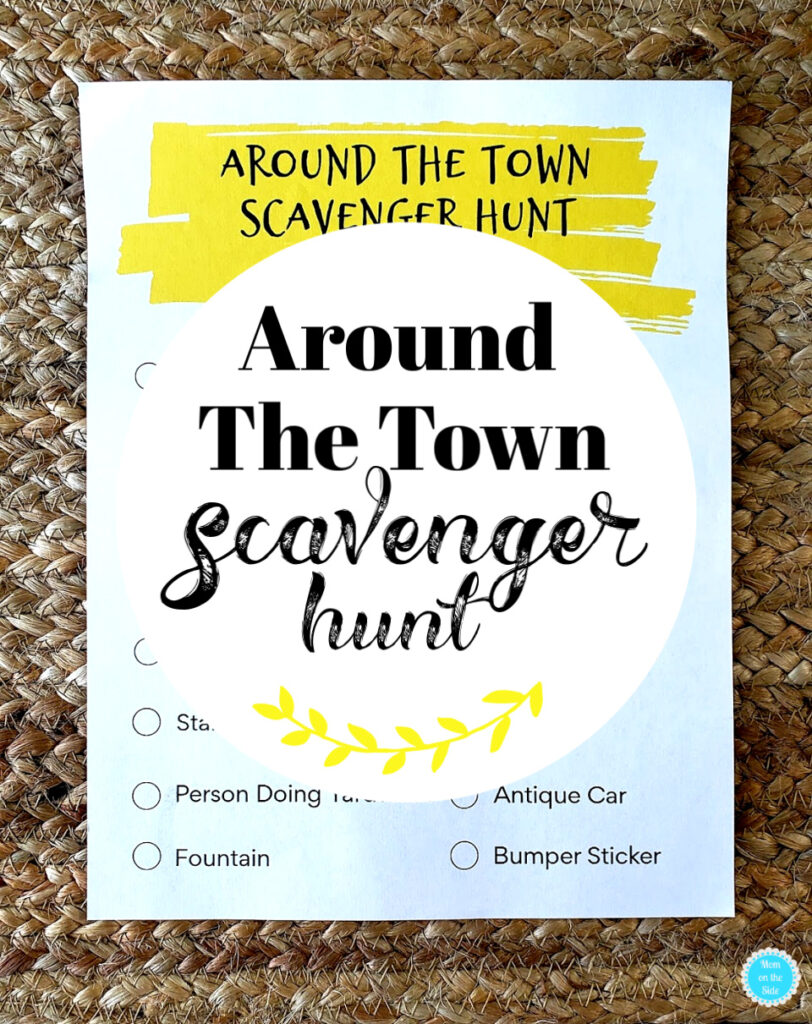 Printable Around Town
Scavenger Hunt By Car
For even more fun, and a side of a competition, you could have friends and family get in their cars to and join in. Snap photos of the different items you find and see which team finds them all first!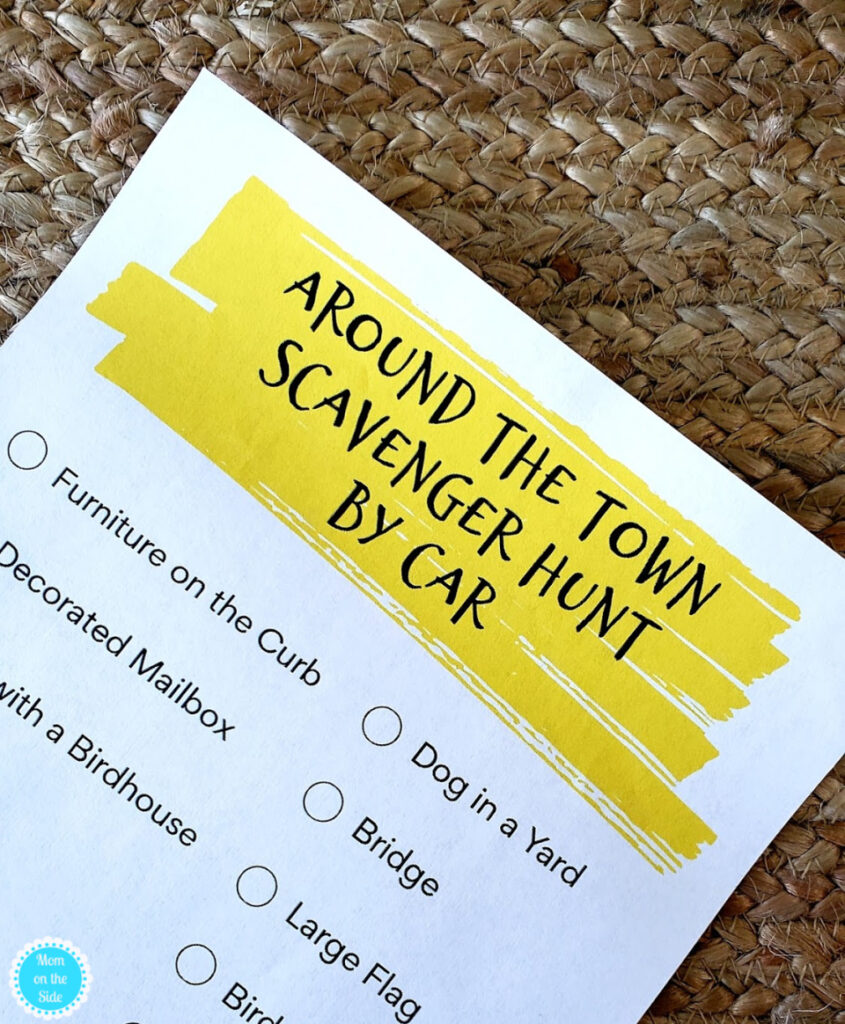 If you are worried about being able to find them all, give yourself a time a limit. When the time is up count up how many of Around Town Scavenger Hunt items you found.
If you don't have a printer you can screenshot the scavenger hunt below. I also listed the different clues below if you'd rather jot them down on a piece of paper.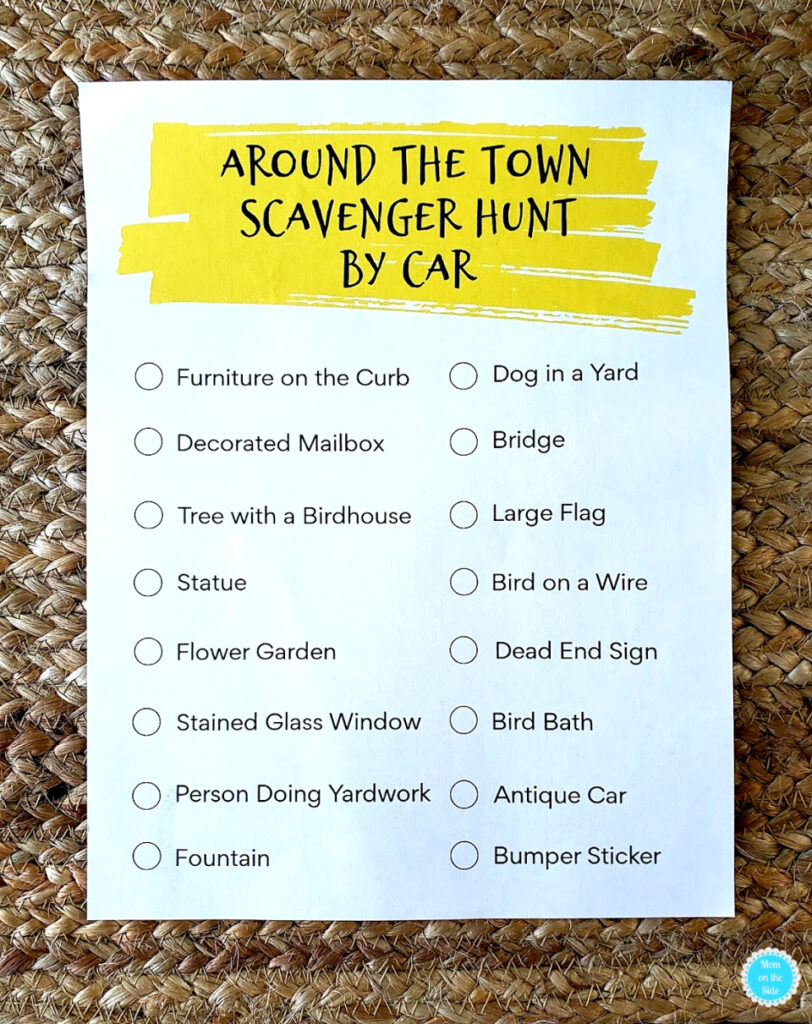 Around Town Scavenger Hunt Clues
Furniture on the Curb
Decorated Mailbox
Tree with a Birdhouse
Statue
Flower Garden
Stained Glass Window
Person Doing Yardwork
Fountain
Dog in a Yard
Bridge
Large Flag
Bird on a Wire
Dead End Sign
Bird Bath
Antique Car
Bumper Sticker
You can make your own Around Town Scavenger Hunt tailored to your town as well. Simply use clues of things you know people will find. The more unique and funnier the better!
Grab this Printable Around Town Scavenger Hunt By Car below and plan a fun adventure!
–> PRINT HERE <–
Check out more of my Scavenger Hunts for Kids to keep them entertained while at home!