This shop has been compensated by Collective Bias, Inc. and its advertiser. All opinions are mine alone. #TeaProudly #BigelowSpringEssentials #CollectiveBias
Happy Monday Mamas! I don't know about you but I'm ready to tackle my Spring Self-Care Checklist.
My oldest graduates high school in two months and moves off to college, my teen boy is being, well, a teen boy, and my twins have been fighting non-stop for weeks.
I want to push pause and fast forward at the same time. Do you ever feel that way?
In an effort to regain my sanity I'm going through my Spring Self-Care Checklist now and updating my self-care routine for the new season. Do you do that too?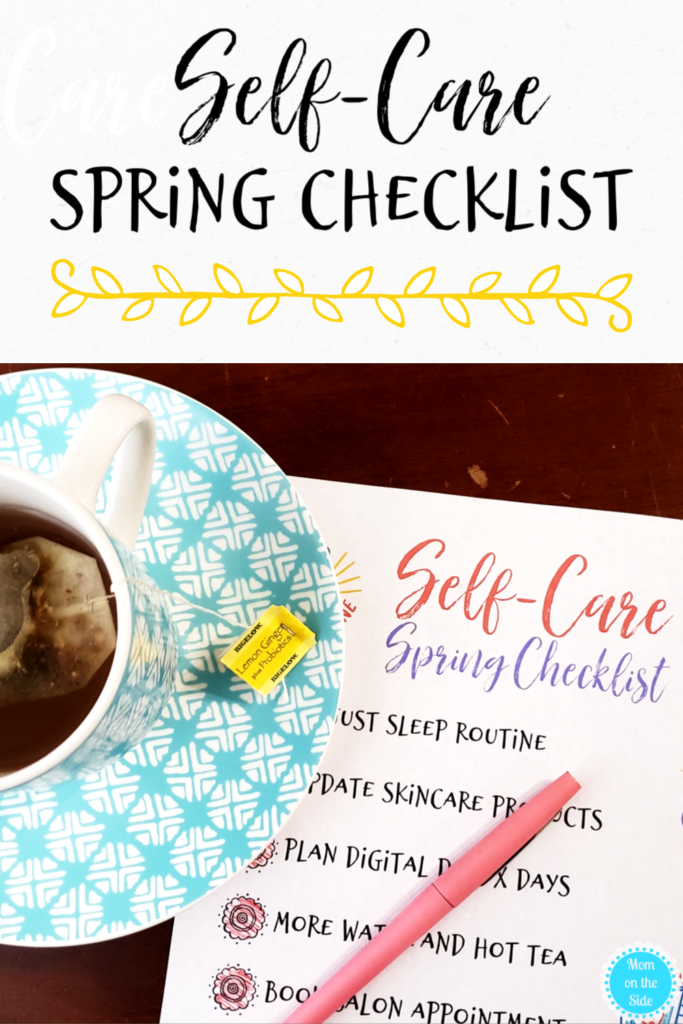 Spring Self-Care Checklist for Moms
When the seasons I change from winter to spring I like to take advantage of Daylight Savings Time and adjust my bedtime. Staying up later to enjoy the longer days and watching the sunset does wonders for my soul.
Something else that does wonders for my soul and mood are pampering myself. Last week I took a day and got my haircut – it was LONG overdue and felt so darn good. I also picked up new skincare products and felt like a whole new person by afternoon!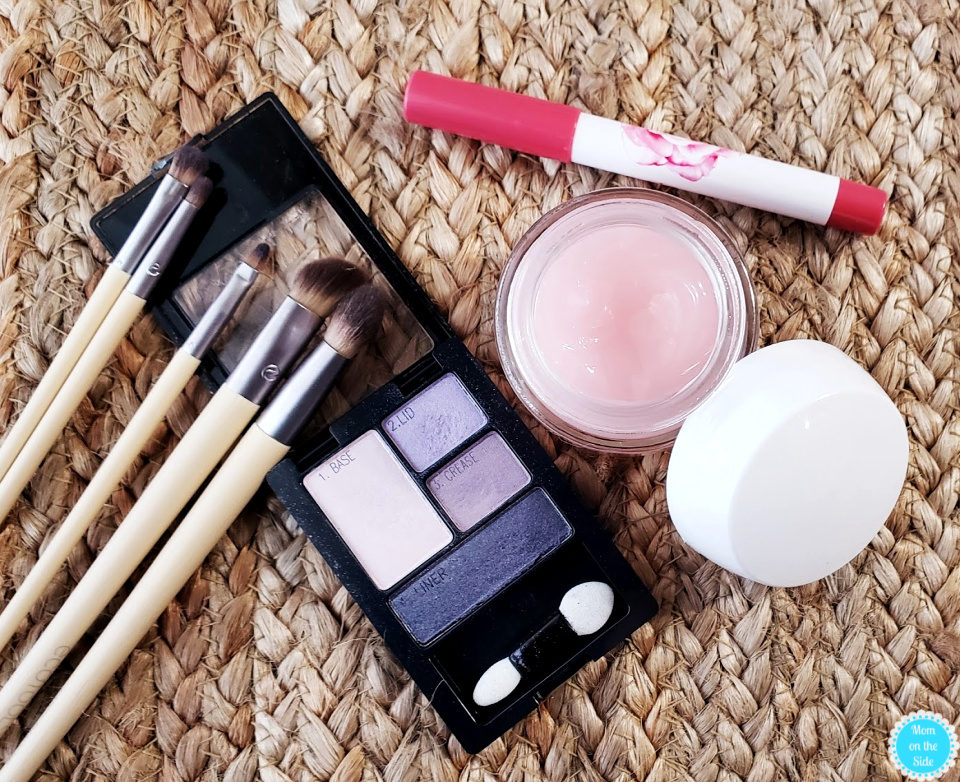 Another thing I like to do when the season changes to spring is swapping mugs of hot cocoa for my favorite Bigelow Tea flavors! Drinking a cup of Lemon Ginger while reading a good book are a go-to in my spring self-care routine. Especially as we transition from cold/flu season into spring and allergy season.
I can smell the ginger as I type. If you've never tried them, Bigelow Tea varieties are perfect for your tea needs.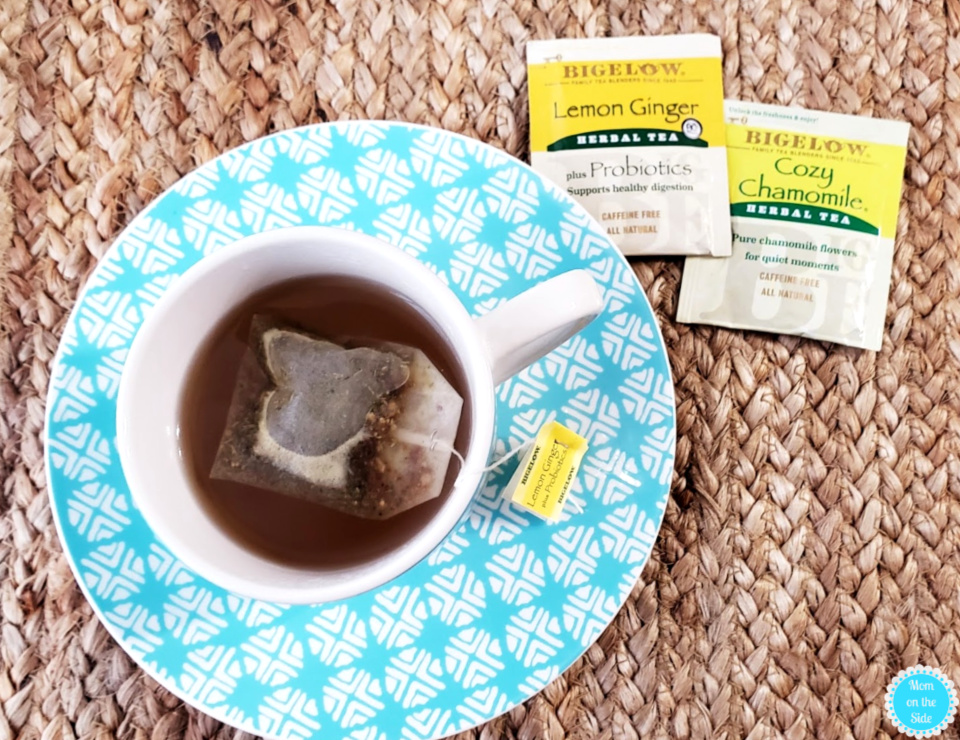 You can find them at Walmart.com and my current favorites are obviously the Lemon Ginger, and Cozy Chamomile. Check out the commercial below to learn more about this family company.
A big part of my self-care, not just during spring, are digital detox days. One day a week where I unplug my devices and recharge myself. If you haven't done it in a while I highly suggest making it part of your spring self-care.
Updating my planner and calendar help me stay sane and on top of things during a busy spring season. I often do this on a digital detox day.
Cleaning out your wardrobe is another great self-care idea as well as something to do on a digital detox day. Unplug, fill your mug with Bigelow Tea, and get to purging!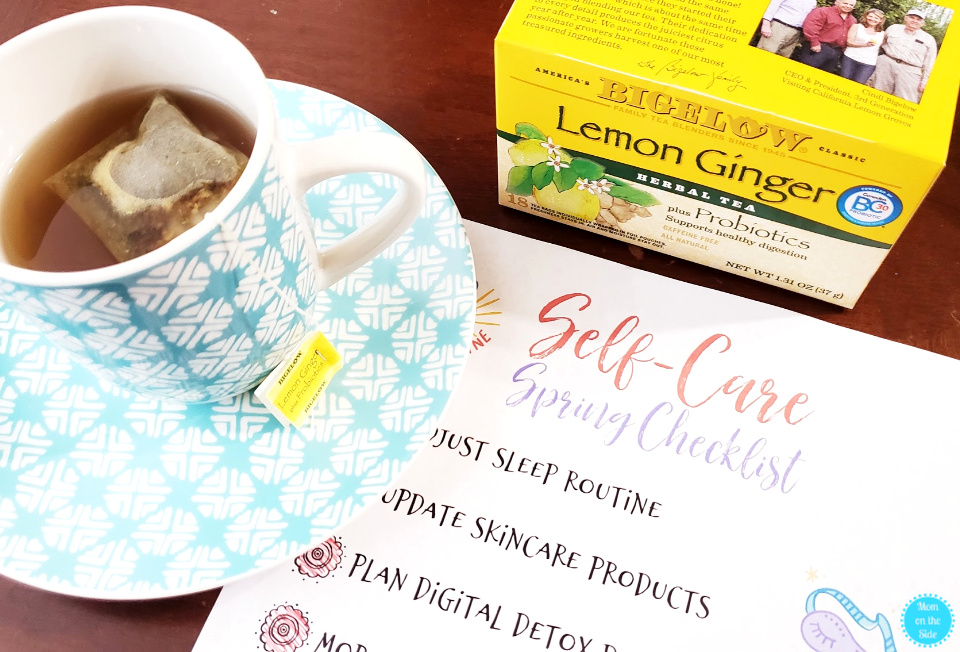 Finally, new spring scents are a must for my self-care. Smells of sweaty spring sports can quickly take over the house. Having delicious smelling candles on hand means 1 point for mom and 0 points for stinch.
Grab my Spring Self-Care Checklist below, pick up Bigelow Tea as your #1 choice of tea at Walmart.com this spring season, and make YOU a priority!
–> PRINT HERE <–