Let your mind radiate positivity into your daily life with positivity quotes for your self-care routine.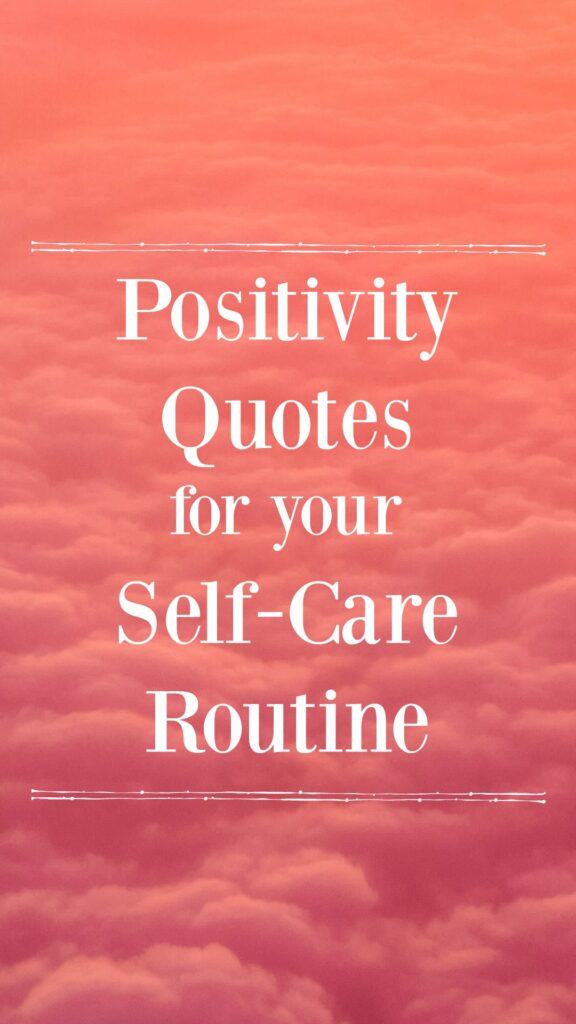 Invest in your overall self-care routine with a healthy mindset. Lalah Delia once said, "self-care is how you take your power back" and I couldn't agree more.
Do you need something positive to help you start the day? Want something you say to yourself when you are struggling?
Read through these positivity quotes and incorporate the ones that resonate with you into your self-care routine.
Positivity Quotes for Self-Care
We can complain because rose bushes have thorns, or rejoice because thorns have roses. – Alphonse Karr
Don't be pushed around by the fears in your mind. Be led by the dreams in your heart. – Roy T. Bennett
Happiness is a quality of the soul…not a function of one's material circumstances. – Aristotle
Surround yourself with those who only lift you higher. – Oprah Winfrey
A problem is a chance for you to do your best. – Duke Ellington
Keep your face to the sunshine and you cannot see a shadow. – Helen Keller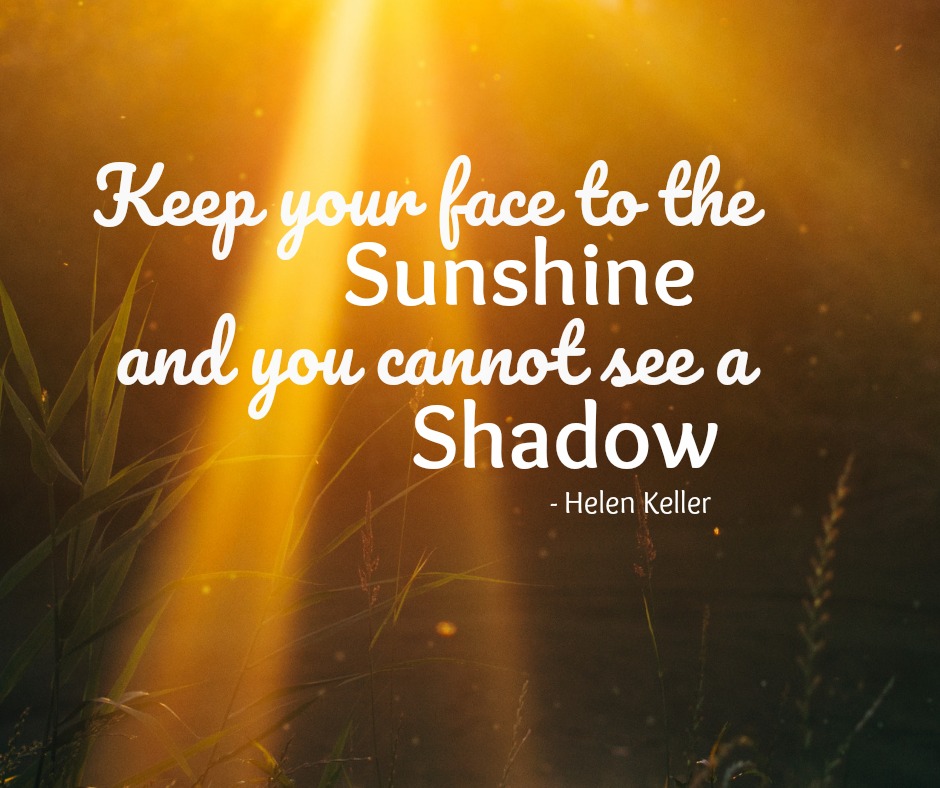 Love yourself first and everything else falls into line. – Lucille Ball
The only person who can pull me down is myself, and I'm not going to let myself pull me down anymore. – C. JoyBell
Loving yourself is not selfish. It is necessary in order to love others. – Unknown
You yourself, as much as anybody in the entire universe, deserve your love and affection. – Buddha
Don't waste your energy trying to change opinions. Do your thing and don't care if they like it. – Tina Fey
Allow yourself to enjoy each happy moment in your life. – Steve Maraboli
Lighten up on yourself. No one is perfect. Gently accept your humanness. – Deborah Day
Do not let the behavior of others destroy your inner peace. – Dalai Lama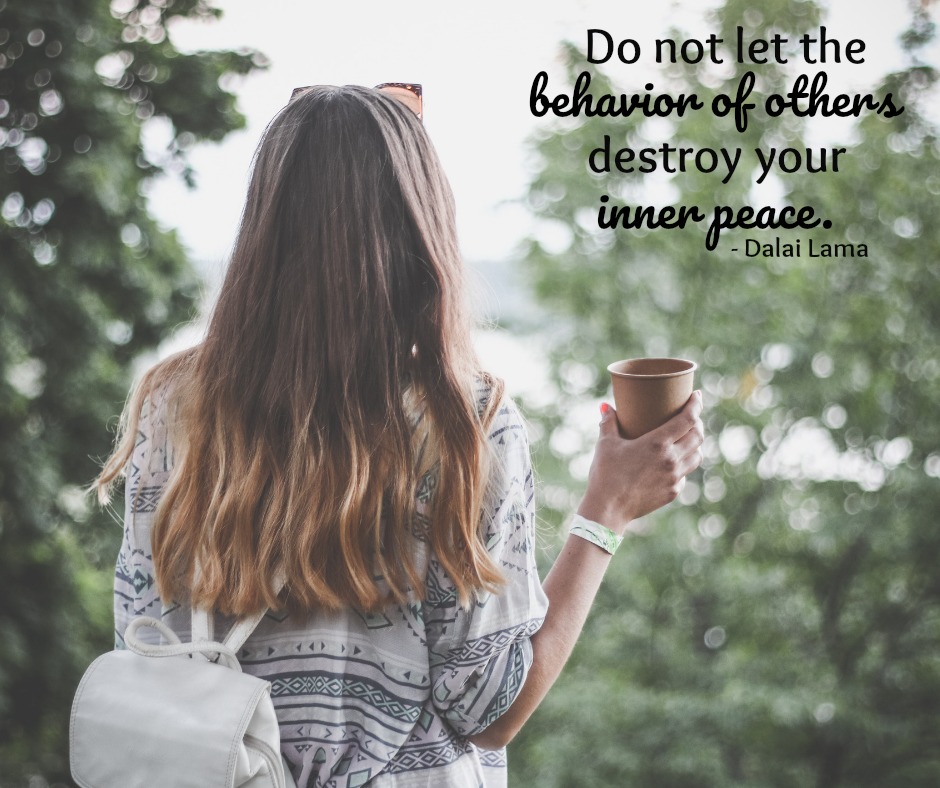 Today I will not stress over things I can't control. – Unknown
Today I will create happiness. – Unknown
I will not let anyone walk through my mind with their dirty feet. – Gandhi
I am the creator of my own path in life. – Unknown
Happy mind. Happy Life. – Unknown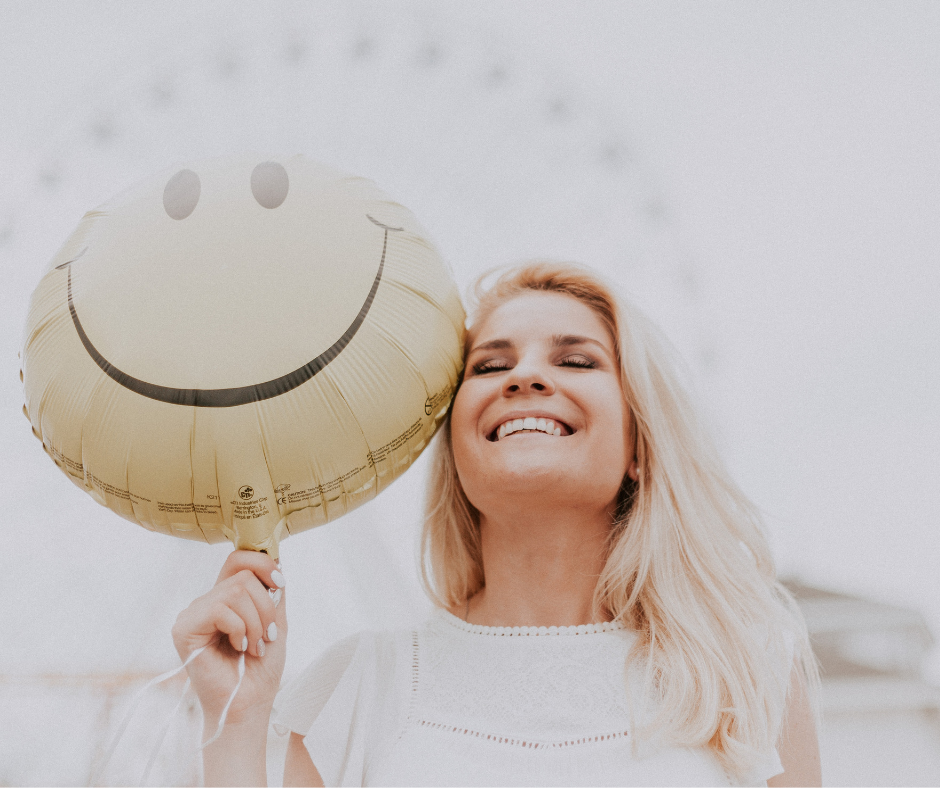 Yesterday was awful but life is too short for back-to-back bullshit so you will rock today. – Unknown
I am worthy of my dreams and goals. – Unknown
Bad days don't mean a bad life. – Unknown
I give up freely what is no longer serving me, I release it to create space for what inspires me. – Unknown
You are amazing. Own that shit. – Unknown