You guys really seem to be loving the holiday themed scavenger hunts! I'm already making them for my kids so why not keeping sharing them for you to print off as well! Easter is right around the corner and these Printable Easter Scavenger Hunt Clues will have your bunnies hopping all over the house in search of their surprise!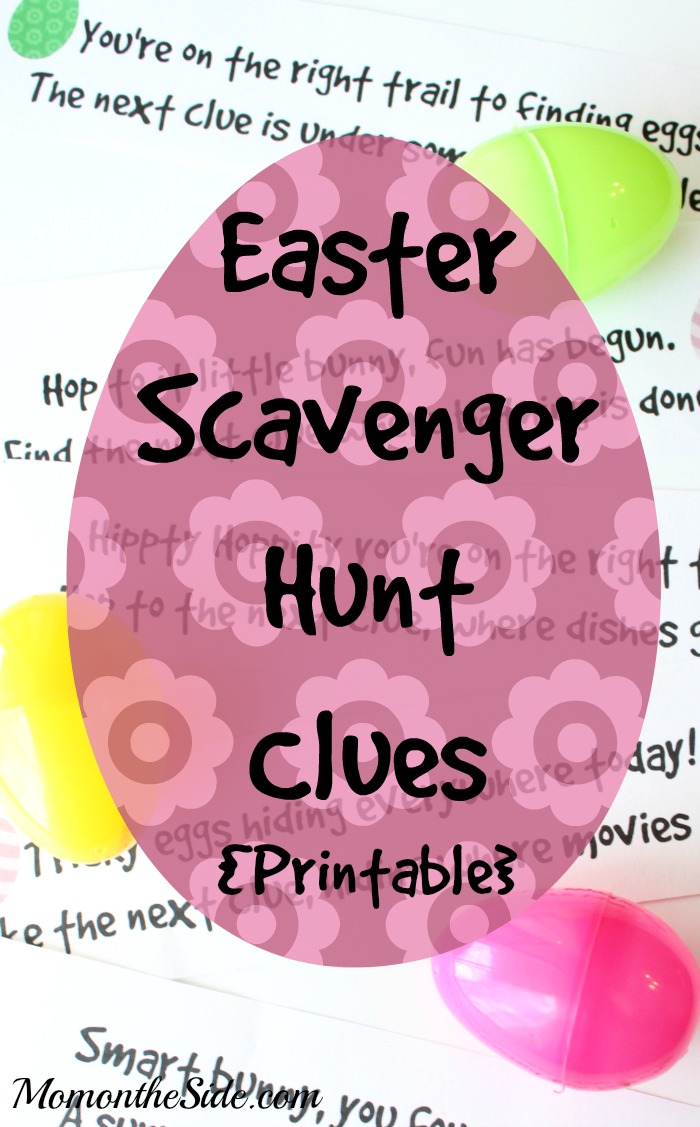 For this Easter Scavenger Hunt, all you need are a bathtub, table or chair, cupboards with dishes, a TV, and a bed. Simply print Easter Scavenger Hunt Clues and place them around your house. I'm hiding my clues inside plastic eggs, and at the end of the hunt they will find a large egg with candy and money inside! A fun little tradition that is easy to set up and fun to watch.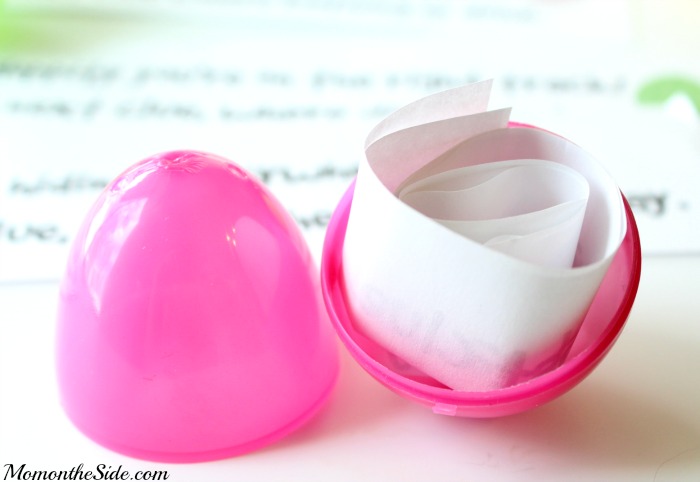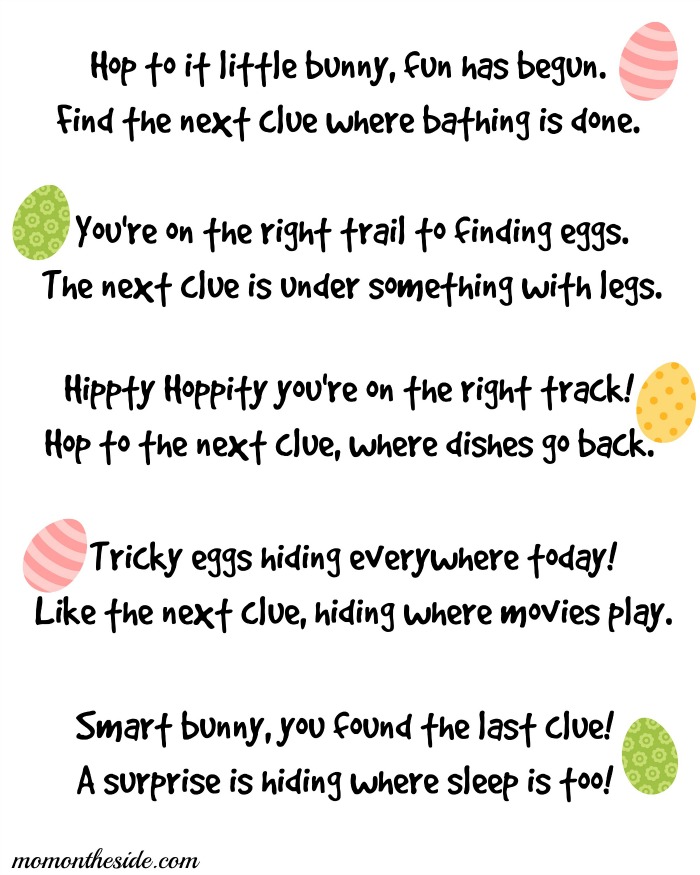 Want more scavenger hunts? Check out these printables!