This post of Halloween Movies on Netflix was updated on 8/17/2019.
It's time for all things spooky, thrilling, and full of witches! With all the Halloween movies on Netflix for kids, adults, and families everyone can get their fix.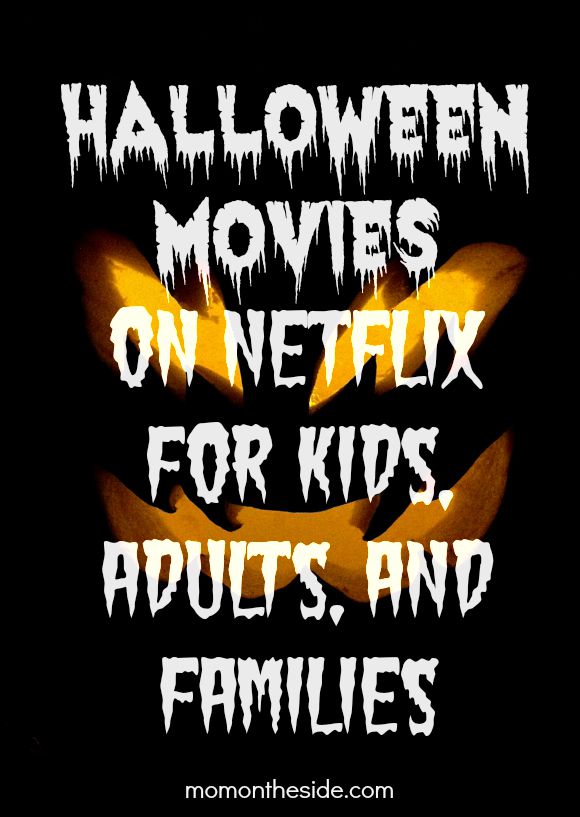 Halloween Movies on Netflix
for Kids, Adults, and Families
One of the things I love about the holidays are themed movies and shows that come with them. You? Carving pumpkins, whipping up Halloween Peanut Butter Balls and curling up on the couch for a good movie.
The Great Pumpkin Charlie Brown, Hocus Pocus, and Halloween are just a few of the movies we will be watching. If you are looking for some Halloween entertainment of your own check out what's on Netflix for Halloween.
In this list of Halloween movies on Netflix I left off the typical horror films like Scream, Hellraiser, Jeepers Creepers, etc. and focused more on the those with a Halloween focus.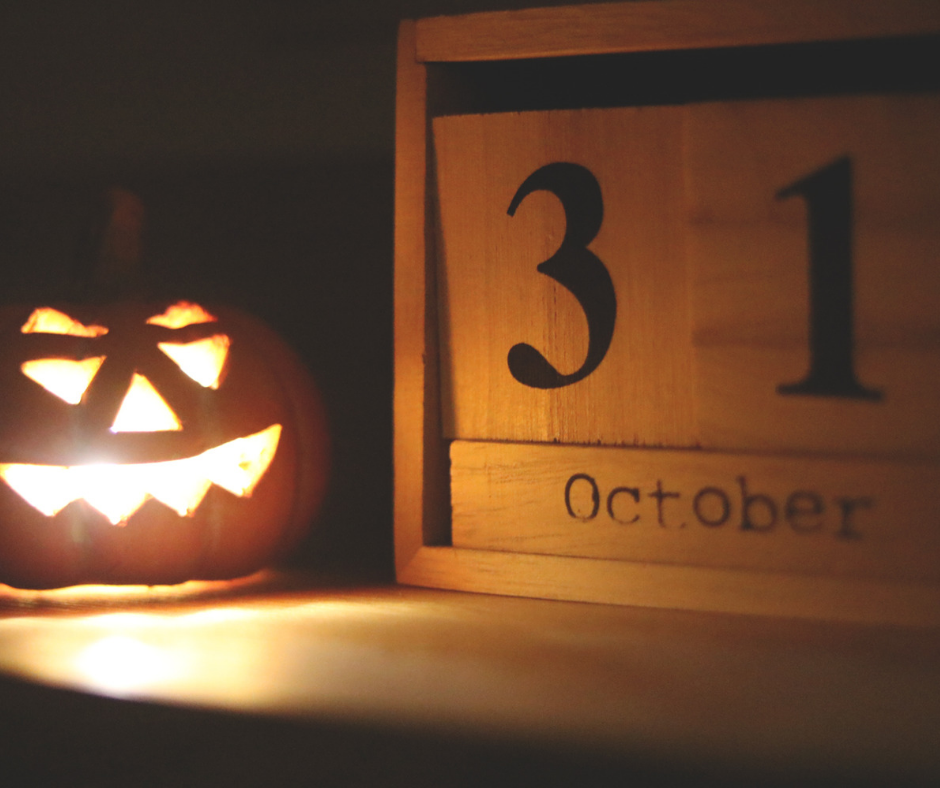 Halloween Movies for ADULTS on Netflix
Boys in the Trees
Cult of Chucky
Halloweed
Haunters: The Art of the Scare
Hellions
Holidays
House of the Witch
Scary Movie 2
Stranger Things 1, 2, and 3
Terrifier
Truth or Dare
Halloween Movies for Kids and Families on Netflix
A Witches Ball
All Hallow's Eve
Captain Underpants Hack-A-Ween
Casper
Coraline
DreamWorks Spooky Stories and Spooky Stories 2
Ghost Patrol
Goosebumps 2
Little Lunch: The Halloween Horror Story
Masha's Spooky Stories
Monster High – 11 movies/shows
Monster Family
Monster House
Monster Island
Marvel's Hulk: Where Monsters Dwell
My Babysitter's a Vampire
PacMan and the Ghostly Adventures
Pac's Scary Halloween
Pocoyo: Space Halloween and Spooky Movies
Power Rangers Samurai: Party Monsters Halloween Special
R.L. Stine's The Haunting Hour – 2 Seasons, Mostly Ghostly, and Monsterville
Spookley the Sqaure Pumpkin
Super Monsters Save Halloween
Super Monsters Vida's First Halloween
The Worst Witch
Tricker or Treaters
This Violent Vampire drink is perfect for serving up to the kids while watching these Halloween movies and shows! Speaking of, I also tossed in some Halloween episodes of TV Shows for the kids below. Don't forget to search your favorite shows for past Halloween episodes on Netflix.
Halloween TV Shows for Kids on Netflix
Cat in the Hat Knows A Lot About That Season 1: Trick or Treat
Calico Critters: The Great Halloween Adventure
Goosebumps Season 1 – 4 + Specials
Harvey Girls Forever: Harveyween
Horrid Henry: Horrid Herny's Tricks and Treats
Liv & Maddie Season 2: Helgaween-A-Rooney, Season 4: Scare-a-Rooney
Harvey Street Kids: Harveyween
Johnny Test Season 5: Trick or Treat
Julius Jr. Season 1: Dressed for Spook-cess
Little Witch Academia
Llama Llama Season 1: Trick or Treat
Mickey's House of Villains
My Little Pony Friendship Is Magic Season 4: Bats!
Strawberry Shortcake Berry Bitty Adventures Season 3: A Basket Full of Blueberries
Sofia the First Season One: The Little Witch and Princess Butterfly
Talking Tom and Friends: App-y Halloween
The Magic School Bus Season 1: Magic School Bus in the Haunted House, Season 2: Magic School Bus Going Batty, Season 3: Magic School Bus Spins a Web, Season 4: Magic School Bus Gets Swamped
VeggieTales: Where's God When I'm S-Scared?
I'm sure more Halloween Movies on Netflix will be added as we move closer to October and I will keep updating this list until Halloween.
What are your favorite Halloween Movies?
Want more Halloween fun?