Scavenger Hunts are a ton of fun for kids. They can also be a great way to celebrate the holidays. This printable Halloween Scavenger Hunt can be used while you are out trick-or-treating and need to keep little ones moving between houses. It can also be used on a family walk around the neighborhood, while the Halloween decorations are still up.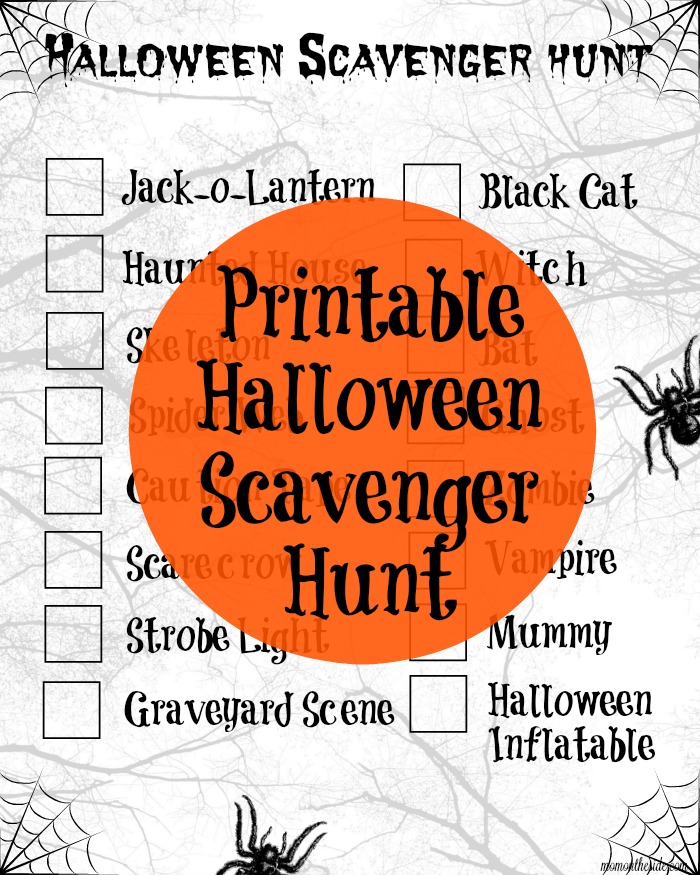 Printable Halloween Scavenger Hunt
PRINT HERE or Click the Image Below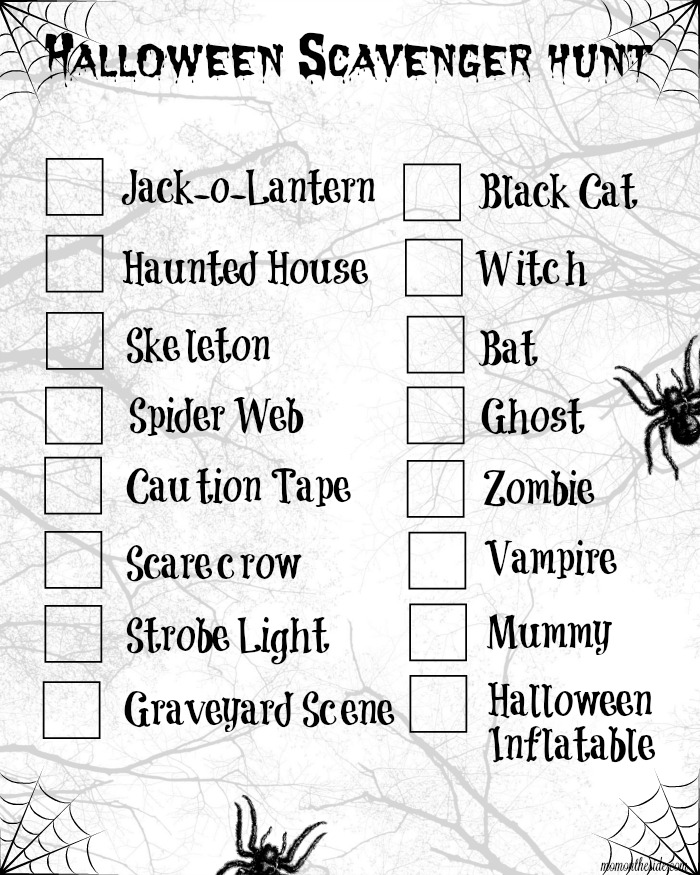 If you want more scavenger hunts for kids, here ya go!