Cupcakes are a lot of fun to make and eat. All the different combinations, the frostings, and the fillings make for an awesome dessert.
If you are over 21 and looking for desserts infused with alcohol, give these Strawberry Margarita Cupcakes a whirl! This adult cupcake would be great for parties and is pretty simple to whip up.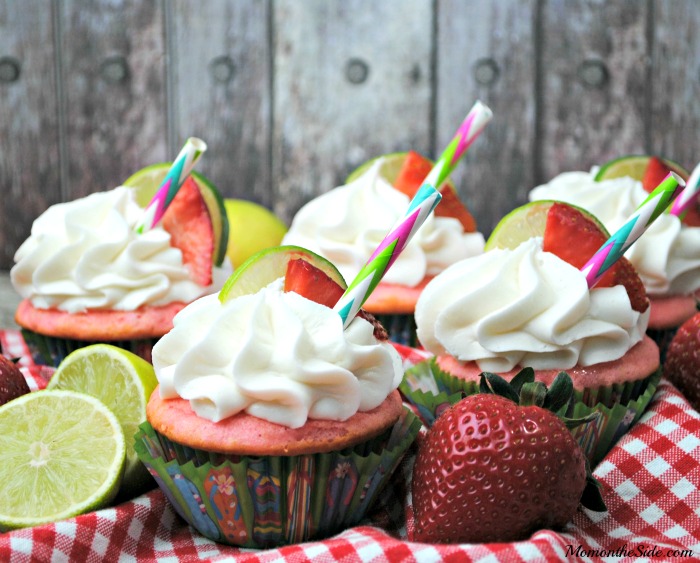 Strawberry Margarita Cupcakes
Strawberry Margarita Cupcakes Ingredients
1 1/2 Cups Flour
2 tsp baking powder
1/4 tsp salt
1 stick unsalted sweet cream butter softened
1 Cup sugar
2 large eggs
1/4 Cup lime juice
1 Tbsp Tequila
1/4 tsp vanilla extract
1/2 Cup whole milk
1/4 Cup finely chopped strawberries
2 tsp strawberry flavoring
Strawberry Margarita Cupcakes Directions
Pre-heat oven to 350 degrees.
Sift flour into a mixing bowl.
Add baking powder, sugar, and salt to the flour and whisk place to the side.
Add all wet ingredients, including butter and strawberries, in a large mixing bowl for 2 minutes until thoroughly blended.
Now combine the two mixes together and mix well so that they are all combined
Place cupcake liners into the cupcake pan and then fill each cupcake liner ¾ full with cake mixture.
Bake in the preheated oven until a toothpick inserted in the center of the cupcake comes out clean – about 21 minutes. Once done, remove from the oven and allow to cool for a few minutes.
Once cooled, poke holes into the cupcake and brush tequila over the top using a BBQ sauce brush, or you can dip the top of the cupcake into a bowl of tequila.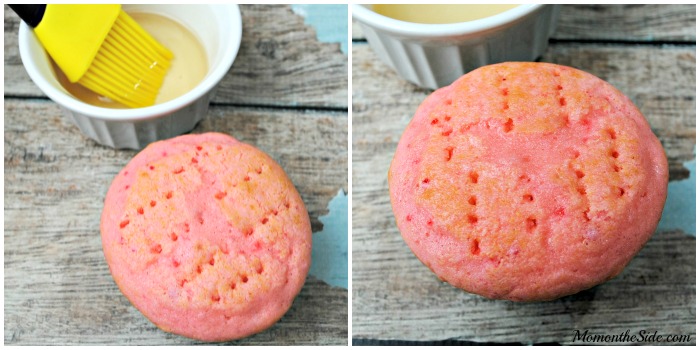 Strawberry Margarita Cupcakes Frosting
1 Cup softened sweet cream butter unsalted
3 Cups powdered sugar
1/4 cup lime juice
1 Cap full of tequila
Directions:
Add in powdered sugar, butter, 1 cap full of tequila and lime juice all at once into a bowl.
Mix on Low speed, and mix increase to Medium speed slowly.
Continue to mix until the frosting is light and fluffy.
Frost cooled cupcakes and top with a Strawberry and lime slice.
Eat and Enjoy!