I've been sharing 15 Minute Me Time Ideas each month, but sometimes we need more time than that. Sometimes we need an hour or two alone to recharge. When is the last time you set aside time for some fun things to do alone? Take yourself on a date with one of these awesome solo date ideas!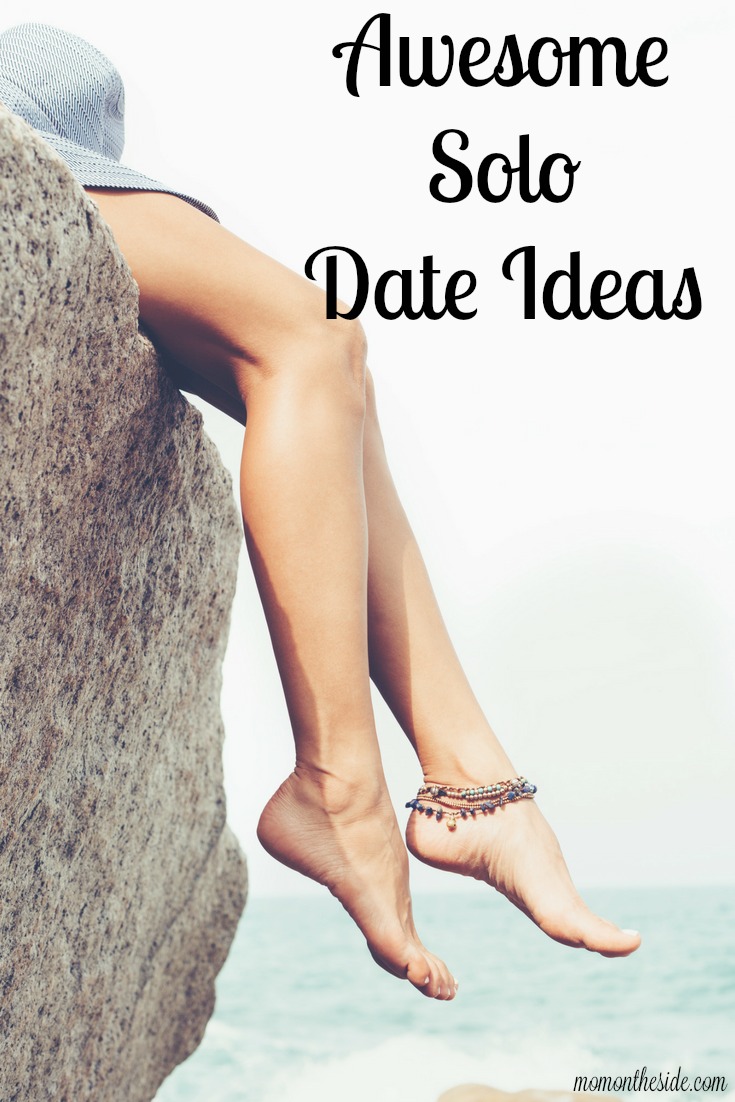 Awesome Solo Date Ideas
Get tickets to a concert of a local band.
Go see a movie and get a large tub of popcorn with however much butter you want.
Stop in for happy hour at a local bar or restaurant.
Get dressed up and attend a community event or fundraiser.
Spend the afternoon strolling through a museum in the area.
Book a tour in a city nearby and see what they have to offer.
Grab your camera and go on photography adventure around town.
Pick a new place that opened in town, and go check them out.
Hit the salon and give yourself a new look.
Swing by the spa for a massage, and pick up a bouquet of flowers afterwards.
Reserve a spot in a local class and learn something new.
Sip on your favorite drink while strolling through your favorite store.
Pack a lunch and a book, and go on a hike.
What will you do on your solo date?
Want more Me Time Ideas? Check out these posts: