This is a sponsored conversation written by me on behalf of InStyle®, PEOPLE®, and StyleWatch®. The opinions, text, and love of me time are 100% my own.
For some reason, me time has been all about self-care for me recently. Trying out new hairstyles, cleaning out my makeup, and sneaking in some pampering.
Maybe it's all the fashion everywhere, with awards season in full swing. Maybe it's the feeling of spring in the air.
Either way, these Pampering 'Me Time' Ideas, inspired by the latest issue of PEOPLE magazine, will help you focus on yourself during awards season. Because it's not just for celebrities!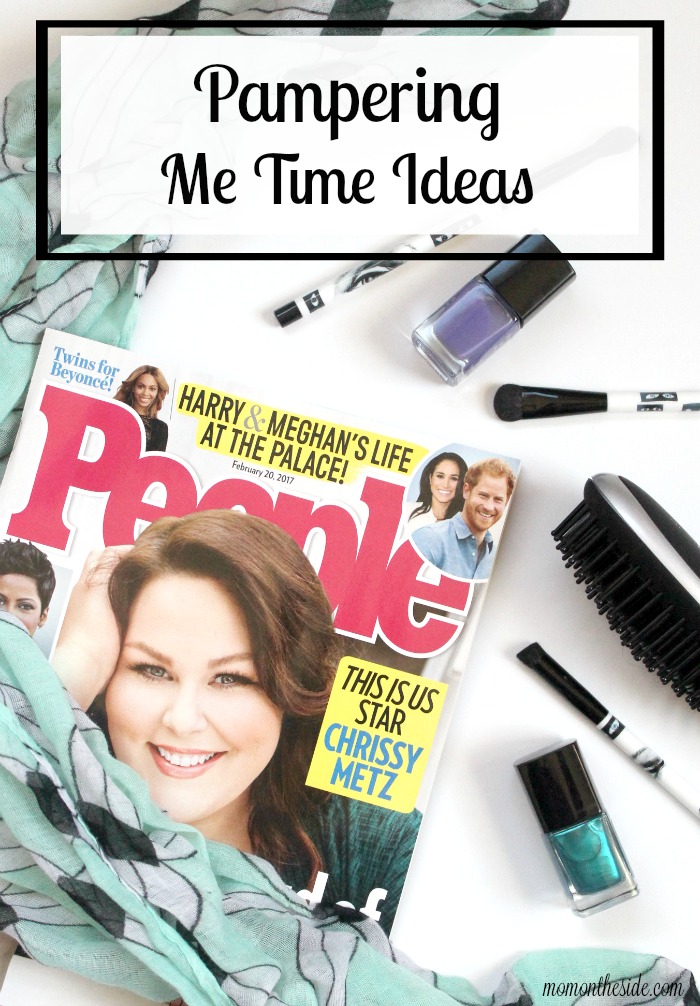 Pampering Me Time Ideas
#1 At Home Spa Night
Take some me time for yourself with an At Home Spa Night. Grab your favorite lotions, massages oils, facial masks, and pamper your skin. When you are done, curl up in your favorite robe and slipper socks for a relaxing night.
#2 Adult Coloring
Take the adult coloring off the pages and onto your face. No, not with colored pencils, with your makeup! Use what's in your drawer, or take a quick trip to the store and grab some new makeup. Play around with new eyeshadow looks, lipstick shades, and contouring.
#3 Bubbles and Bubbly
Fill up the bathtub and the wine glass for a relaxing evening in the tub. Maybe even light some candles or turn on the music if you need to drown out the sound of fighting children.
#4 Mani Pedi Makeover
Having toddlers and no dishwasher means I don't paint my nails often. It truly is pampering when I put on a coat of polish.
While shopping at Baker's last week, I picked up some fun nail colors, along with the new PEOPLE magazine. Because hello Chrissy Metz and my current must watch show, This Is Us!
Read the latest issue while getting a pedicure makeover. Not only that, you know this twin mom had to read every word of the 'Beyonce and Jay Z Expecting Twins' article!
#5 Selfie Salon
Get out all the hair tools and practice some new styles. Snap some selfies of your favorite styles, so you can remember them for the next event on your calendar!
If you need some ideas, flip through InStyle or StyleWatch Magazine for some ideas Magazines are one of my go-tos when looking for new styles. What about you?
#6 NOTHING
One of the best ways to pamper yourself is to do absolutely nothing. Curl up in a chair by the window and get lost in your thoughts or favorite magazine. Lay down in bed and take a nap. Sometimes a little nothing is the best way to recharge.