This shop with Late Night Me Time Ideas has been compensated by Collective Bias, Inc. and its advertiser. All opinions are mine alone.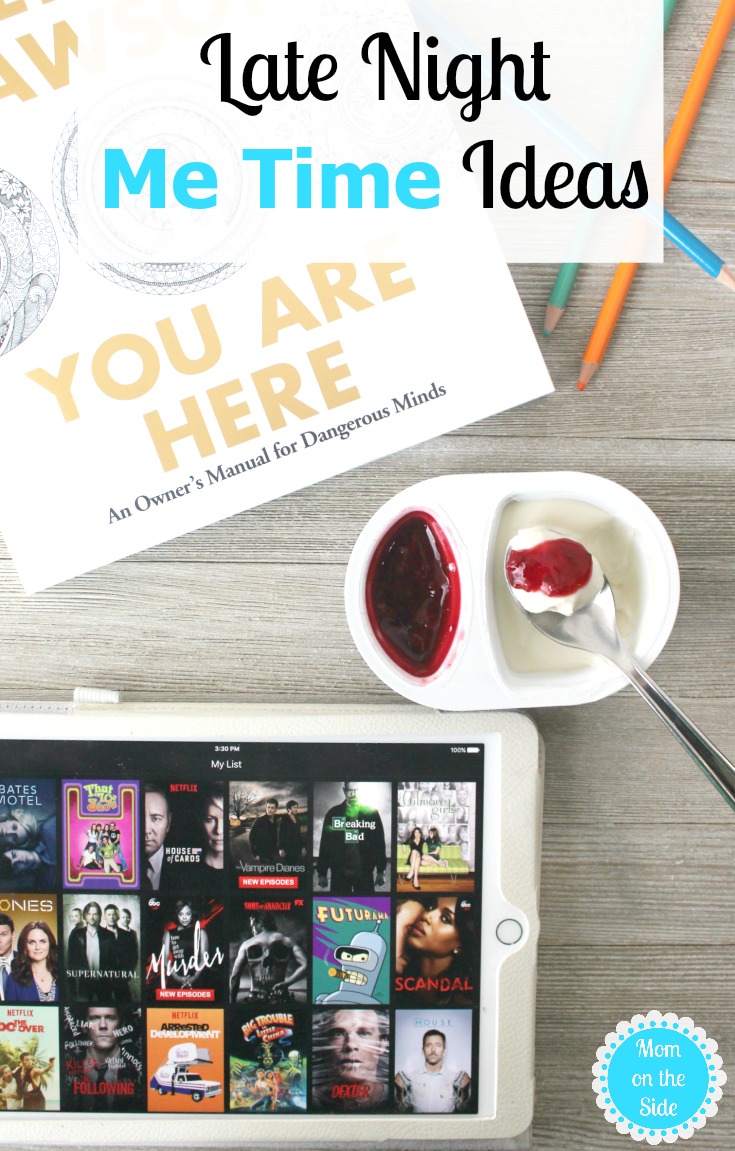 Running since the alarm went off. Don't remember the last time food entered your belly that wasn't off someone else's plate. Haven't sat down for more than two seconds before someone yells "MOM!".
Mom, you know the feeling don't you? It's the wonderful adventure called motherhood and we will survive it!
A little late night me time can go a long way in survival. If you are lucky and the kids fall asleep before you do, take advantage of that quiet time with some of my favorite late night me time ideas!
Late Night Me Time Ideas
Fashion Fun
Use late night me time to make the rest of the week easier! Head to the closet and plan outfits for the week. Hang accessories and pants with shirts you are going to wear. This is a great idea for Sunday night and will save time each morning.
Brain Dumping – Journaling – Coloring
Brain dumping, journaling, and coloring are great solo activities you can quietly do. Grab the colored pencils and unleash your creativity.
Get out all the swirling thoughts, jot down a bucket list, or boost your confidence with 50 reasons why you love yourself. You'll get through that list in no time while snacking on Philadelphia Cheesecake Cups.
If you've got a craving for cheesecake, these will satisfy it in one convenient, pre-portioned cup. Thank goodness this is me time because you may not want to share.
Pamper Yourself
Light a candle and put on a face mask for a little pampering me time. Maybe even lather some lotion on the feet and slip into some cozy slipper socks and favorite pajamas.
Binge Watching
I LOVE to binge watch my latest obsession with a snack for some late night me time. When I'm nine episodes deep into a really great show, Philadelphia Cheesecake Cups are the ultimate convenient choice to indulge on something sweet. A sweet dessert in a cup that you can enjoy bite-by-bite or mix in toppings and stir while you stream.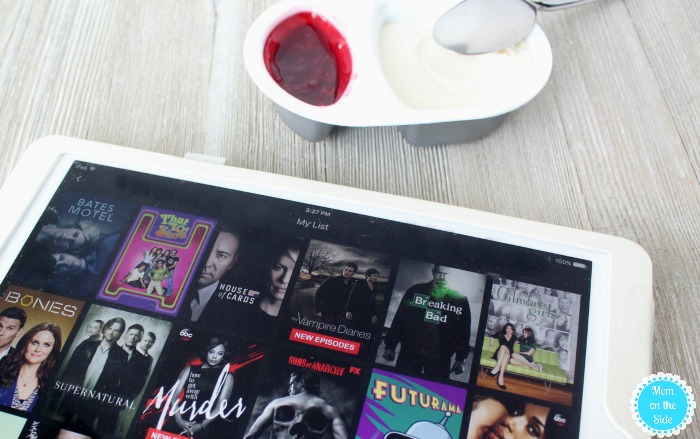 Pump up the Volume
Okay, we're not literally cranking up the volume because that would result in waking up the kids and no me time. Grab the headphones and kick back with your favorite tunes. If you need to multitask your me time with a little physical fitness, stream music on a lower volume and drop it like it's hot.
Reading
Crack open that steamy read or self-help book that's been calling your name from the bookshelf. Take down a few chapters while snacking on rich and creamy Philadelphia Cheesecake Cups made with simple, real ingredients, including fresh milk, real cream and real fruit, and contain no artificial flavors or dyes. You can find them in the dairy section and they currently come in four delicious flavors:
Cheesecake with Strawberries
Cheesecake with Milk Chocolate Sauce
Cheesecake with Cherries
Cheesecake with Salted Caramel Sauce
These cheesecake cups require refrigeration.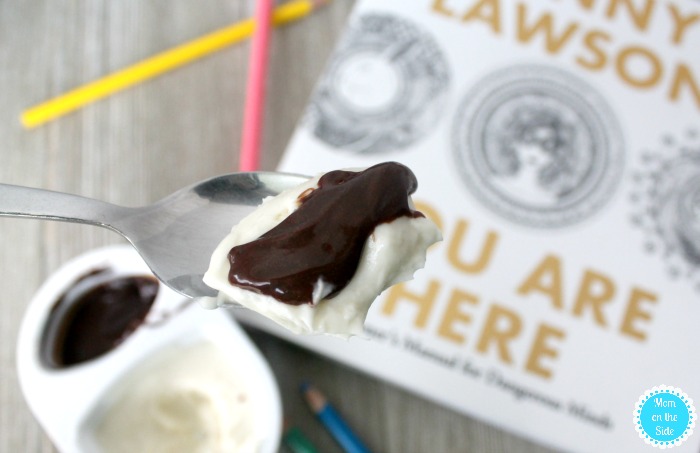 Relax and Meditate
After a crazy chaotic day of motherhood, sometimes relaxing and meditating is just what the soul needs. Lay in bed and do nothing. Get cozy in your chair and get lost in your thoughts. Grab a seat on the floor and release the stress of the day.
What are your favorite ways to get late night me time?