Ever wonder what no one tells you about twins? I read all the books about twins, talked to other moms of multiples, and spent nights browsing the internet.
I wanted what every mother wants when bringing children into the world…to be prepared. For the most part, I was.
I'd raised two kids already and knew it was going to be hectic, crazy, and extremely rewarding to raise twins. But, there are things no one told me, or maybe it's that their boy girl twins didn't do these things.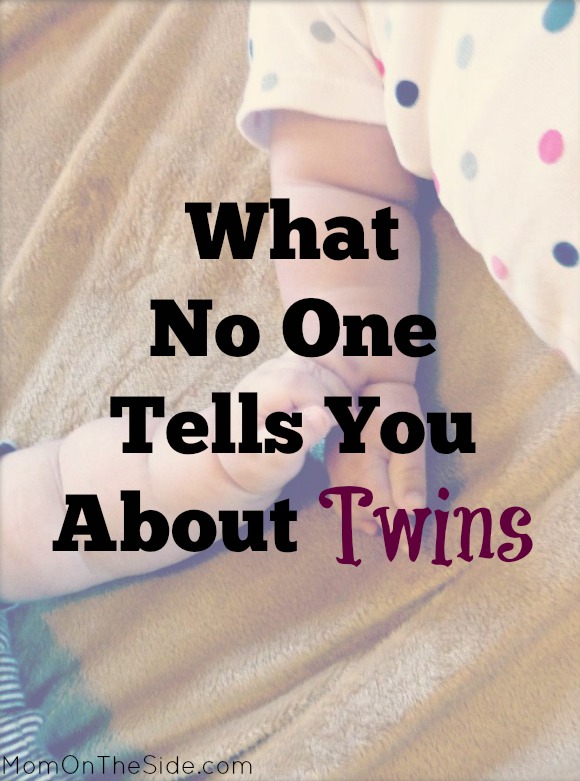 What No One Tells You About Twins
Twins May Not Like Each Other
Having a twin doesn't mean having a built-in best friend. At least not for my twins early on. They may not care for each other at all.
They may yell at each other in their twin language. Push each other down in frustration. Cry tears of jealousy when they other is on your lap.
Don't get me wrong, our twins have moments where they love each other, but most of the time, they just want the other out of their space.
Twins Don't Get Much Alone Time
This is a recent revelation for me. I wondered why my girl twins was waking up early from naps to play babies in her room lately. Why my boy twins was starting to push his twin away during story time.
Since birth, they haven't really had alone time. Can you imagine always having someone by you, talking to you, in your face, and taking your things?
I know I would get annoyed. Even though they still need supervision at this age, I'm sure they'd also love a few minutes to just be.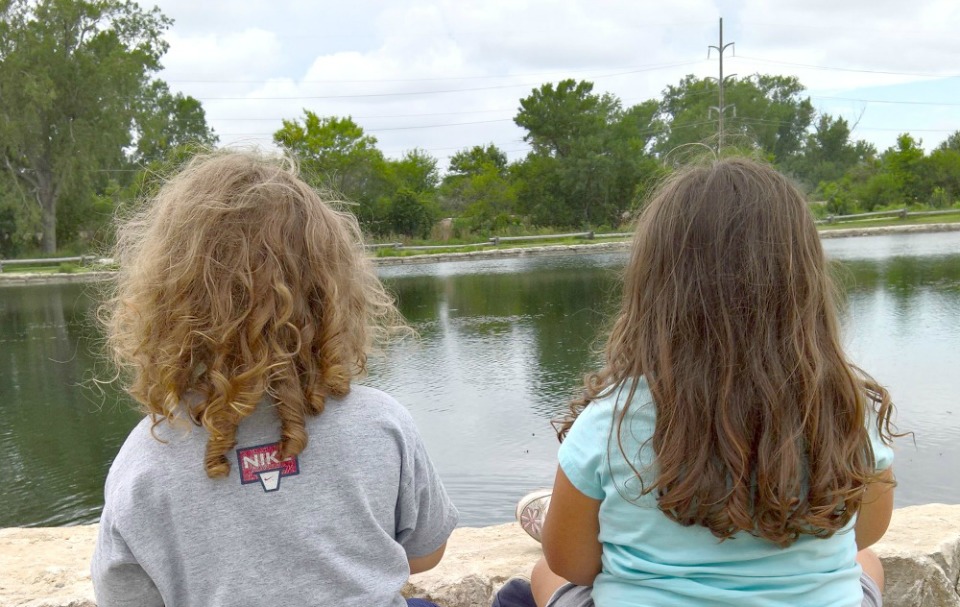 Twins Can Make You Cry in Defeat
A few weeks ago I was curled up in the bathroom bawling crocodile tears to the point of hyperventilating. It was 2 pm and the twins were in the bath after covering themselves head to toe in Vaseline.
Prior to the Vaseline they had climbed on the TV Stand four times, dumped out every toy bin, taken each other's diapers off and pottied on the floor. Oh, and climbed on the kitchen counter twice.
I was defeated and it was time to step up our childproofing for adventurous, exploring, dare-devil toddlers. How did that happen so quickly?!
Twins Will Explore Each Other
Having boy girl twins poses some interesting situations. Especially as they begin to realize they have different body parts.
At diaper changing time, the other runs to the end of the changing table to watch. In the bath, they notice different parts and become curious. It's all part of growing up and discovery, but be ready for it, especially if you have boy girl twins like us.
Twins Will Team Up Against You
Even though they aren't the best of friends, my boy girl twins make quite the duo when teaming up against mom or dad.
They help each other remove their clothes and diapers. Team up to set toy traps we usually find in the darkness. They run in different directions to climb on furniture at the same time, and the list goes on.
My only hope is that as they get older, they team up when it matters.
Buying Two of Something for Twins Doesn't Always Work
Other than cribs, I wasn't going to buy two of something just because I have twins. Then they started fighting over the same toys and books.
Between the ages of 2-4 I started buying them the same type of gifts. Baby dolls, toy airplanes, even treats. They still fight over them and want what the other has even if it's the same darn thing!
You know what that means? It really doesn't matter if you buy one, two, or five. In the end, it's the fact the other has it.
What things did you learn after having twins, that no one told you?
For more on life with twins, check out these posts:
Best Parenting Tips for Raising Twins
8 Nursery Room Must Haves for Twins