It has been three years since I packed my delivery bag for twins and headed to the hospital. I guess you could say this post is long overdue, but that is most of my to-do list with toddler twins running around. We'll pretend I used all that time to think about what you need to pack in a hospital bag for twins in order to make this the best twin hospital packing checklist ever AND I recently turned it into a printable that you can grab at the end of this post!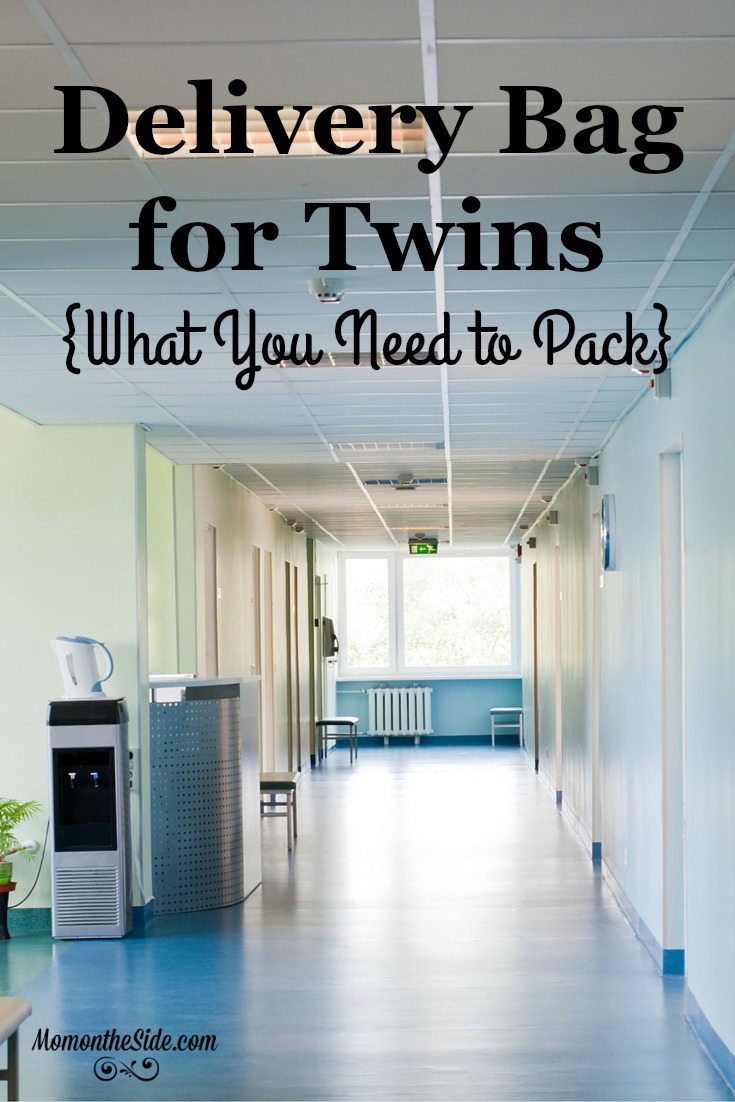 What to Pack in a Delivery Bag for Twins
First, what to pack in your Delivery Bag for Twins that is for YOU! It's better to be over prepared than under prepared, especially if you don't live close to the hospital.
Carry-on bag or large bag to fit all the items listed below.
Loose comfortable nightgown or nursing nightgown
Giant comfy underwear you don't care about. No thongs and nothing fancy that you plan to wear again because those super-sized maternity pads aren't always the greatest. Even when worn with those stylish mesh protector panties.
Change of clothes for going home, unless you don't mind leaving in your nightgown.
Flip-flops, slippers, or slipper socks because sadly that swelling isn't going away once the babies are delivered. At least it didn't for me.
Lotion, lip balm, hair tie/clip/headband, hairbrush, toothbrush, toothpaste, shampoo, conditioner, body wash, deodorant. It's just nice to feel refreshed after all the work honestly. I had to soak in a tub each day I was in the hospital but will admit that I didn't fully put myself together until the day I went home.
Pillow if you prefer you own comfortable pillow over what the hospital will provide.
Camera, smartphone, and chargers.
Nursing Bra, nursing pads, and nipple cream if you will be nursing.
Documents you will need including insurance cards, social security cards, or anything else the hospital requires you to provide. I brought along a folder with everything in it, and it worked well for ALL the paperwork the hospital gave me too.
Thank You Cards for nurses, and if you want to get a head start on the gifts visitors brought in.
Now let's talk about that hospital packing checklist of what you need in your delivery bag for twins!
Diaper Bag to fit all the items below.
4-6 onesies or sleepers that are easy to put on.
Change of Clothes for going home for each baby.
Outfits for pictures if your hospital offers those.
Preemie outfit for each baby. I didn't have this with me because of the size the babies weighed in at pre-delivery. Even then, newborn clothes were a bit big so hubby ran out and picked up preemie outfits for them. You just never so it's nice to have these on hand just in case.
Booties or socks, and hand mittens.
Jackets, hats, or whatever the babies need based on the weather when you deliver.
Boppy Pillow and this can go on both lists because it comes in handy for holding, nursing, and comfort while sleeping!
Guess what?! I recently turned this awesome hospital packing list for twins into a printable so you can prepare for the big day! Grab it below and get packing!
–> PRINT HERE <–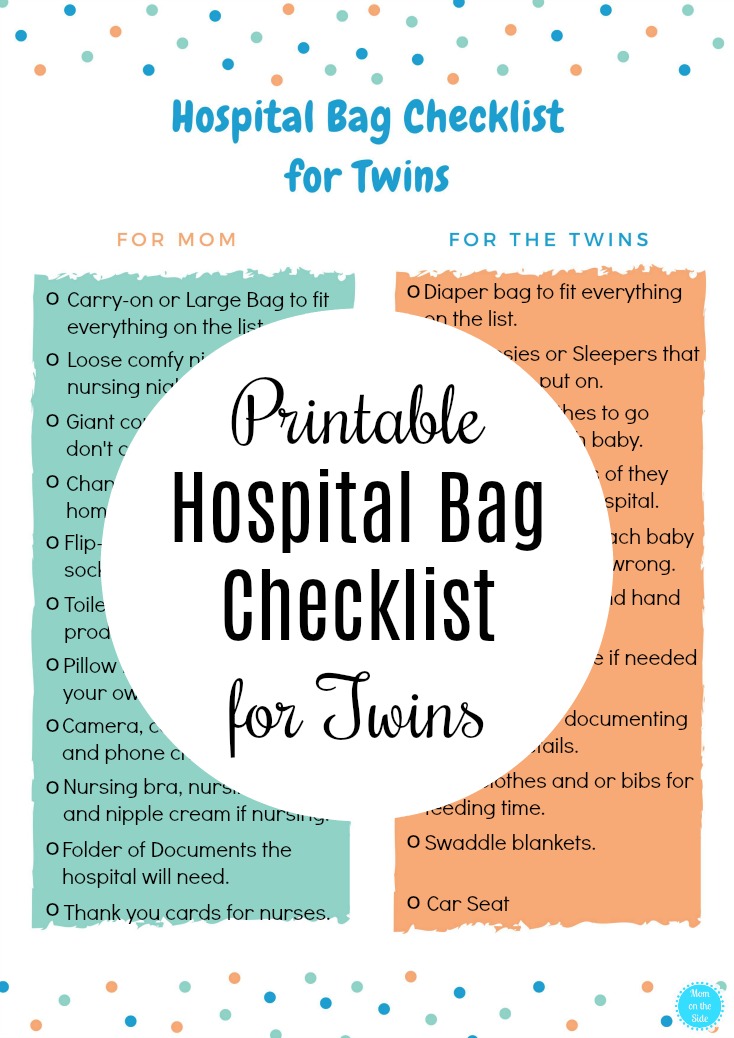 What items would you add to the list of must haves for a delivery bag for twins?
For More About Twins, check out these popular posts!