Are your kids still in a grade where they have classroom Valentine's Day parties? These Printable Slime Valentine's Day Cards would be fun to hand out!
The twins preschool calendars came home and they both have class parties planned on February 14th. In an effort to do something beyond boxed Valentine's Day Cards I'm thinking ahead about Valentine's Day ideas.
(This post contains affiliate links.)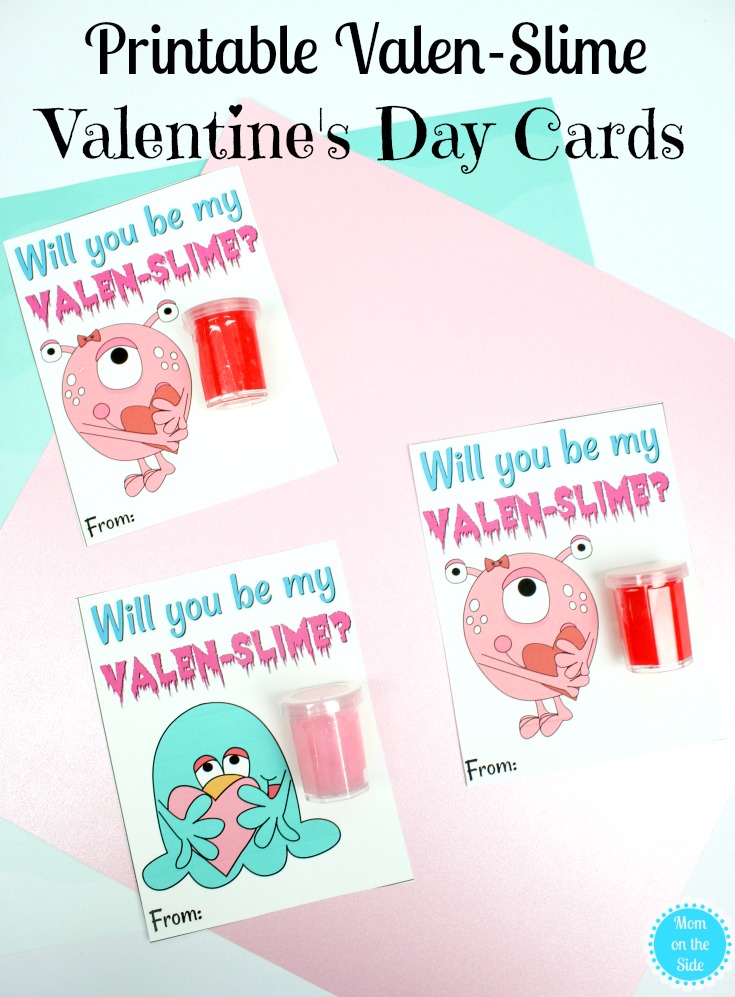 Slime Valentine's Day Cards
You can print the Slime Valentine's Day Cards out on paper, but cardstock is a bit thicker and sturdier to handle the slime. Each sheet has four cards and there are two different adorable monster designs.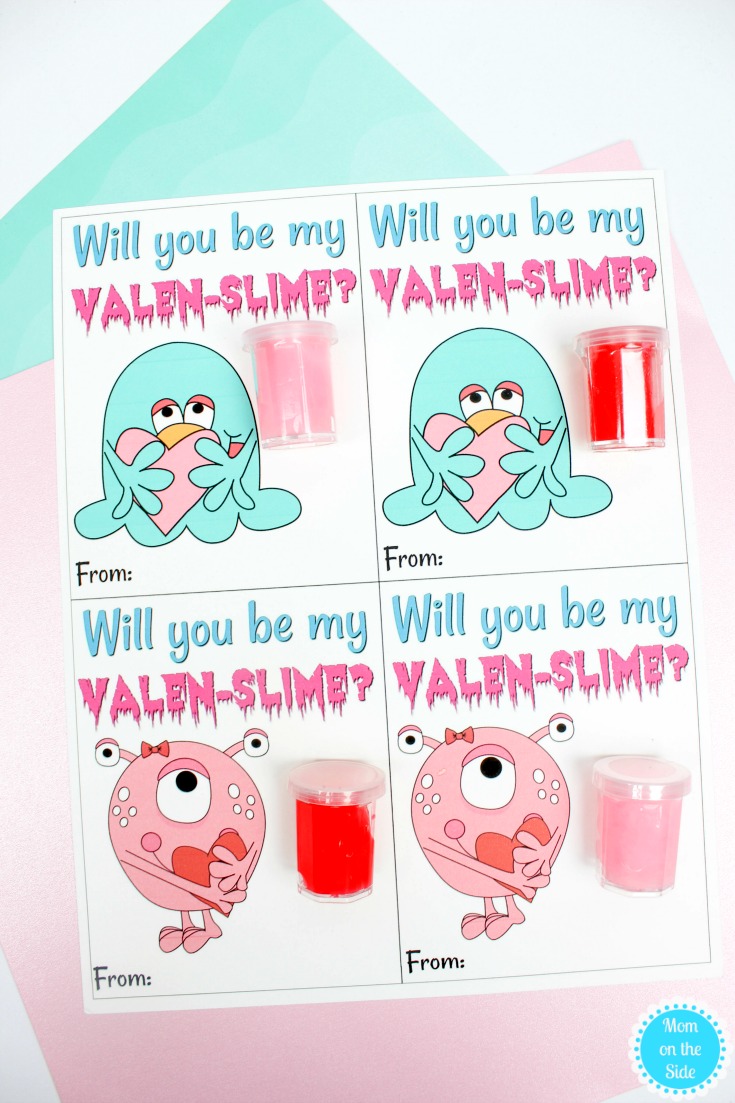 For the slime, you could make your own Valentine's Slime or buy pre-made slime. I've found mini slime party favors at Target, Party City, and the Dollar Stores or you can order Mini Slime Containers on Amazon in time for those Valentine's Day parties at school.
Attach slime containers to the valentine's day card with a little tape or glue dots. Super cute and easy to make, plus a little fun as a bonus!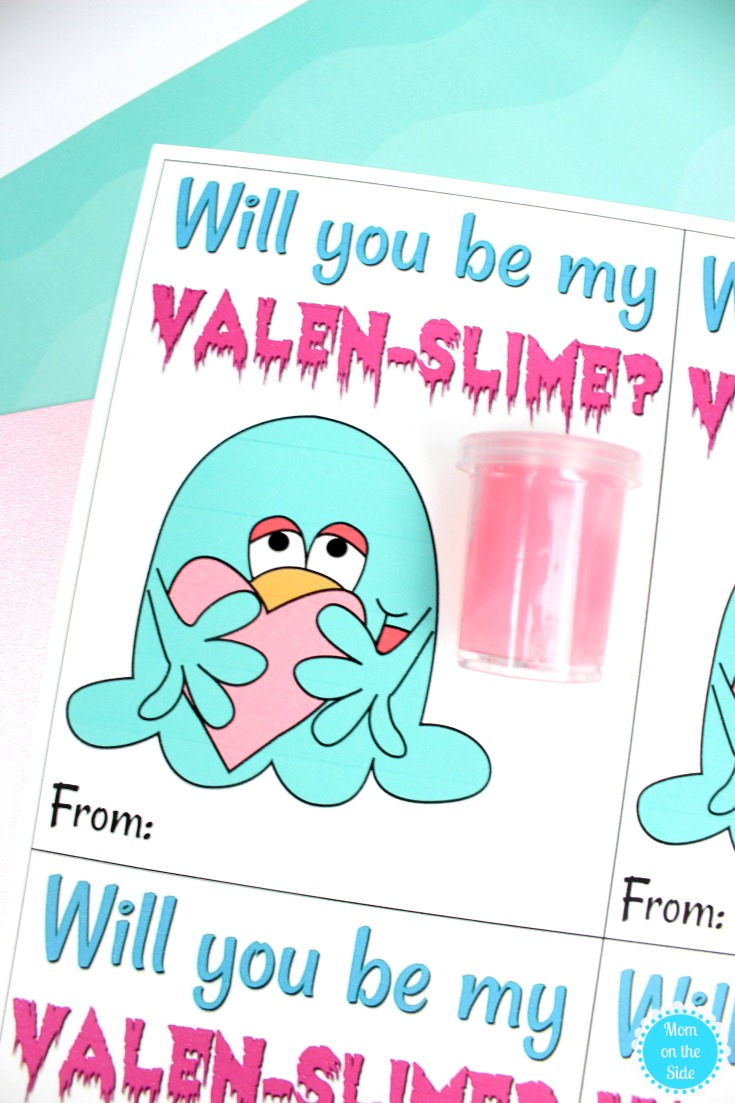 –-> PRINT VALENTINE'S DAY CARDS HERE <–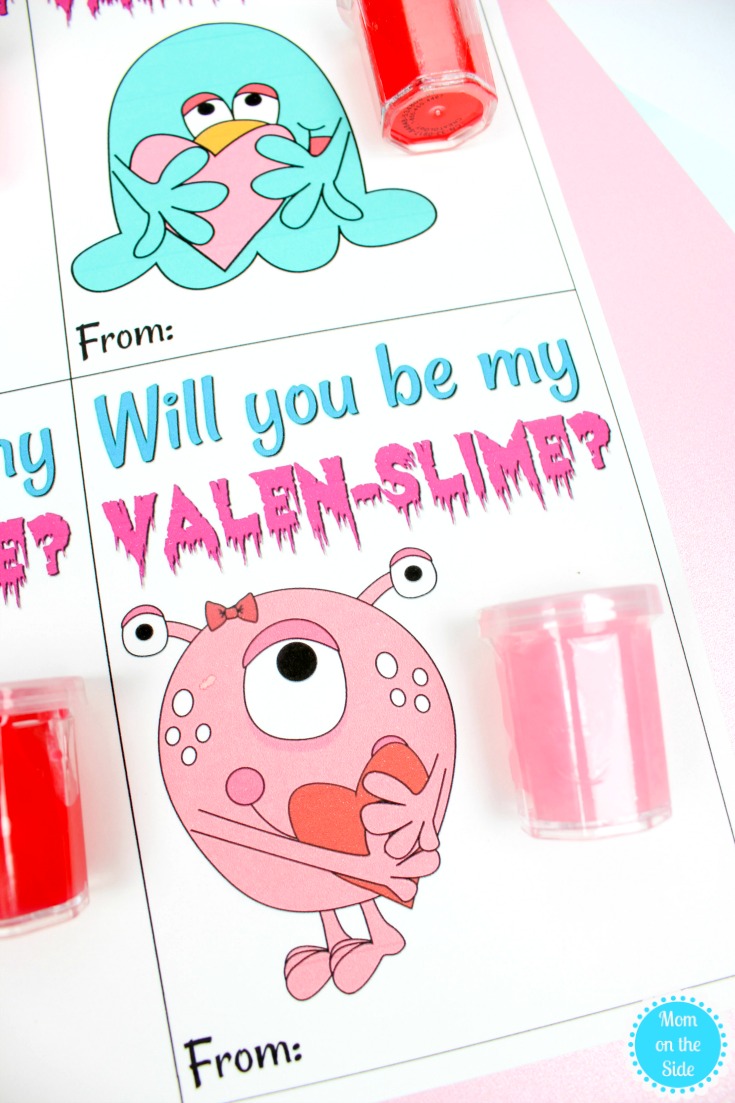 If you are looking for more fun Valentine's Day Ideas check out my printable Valentine's Day Scavenger Hunt!