Plan a romantic evening with these Valentine Date Night Conversation Cards!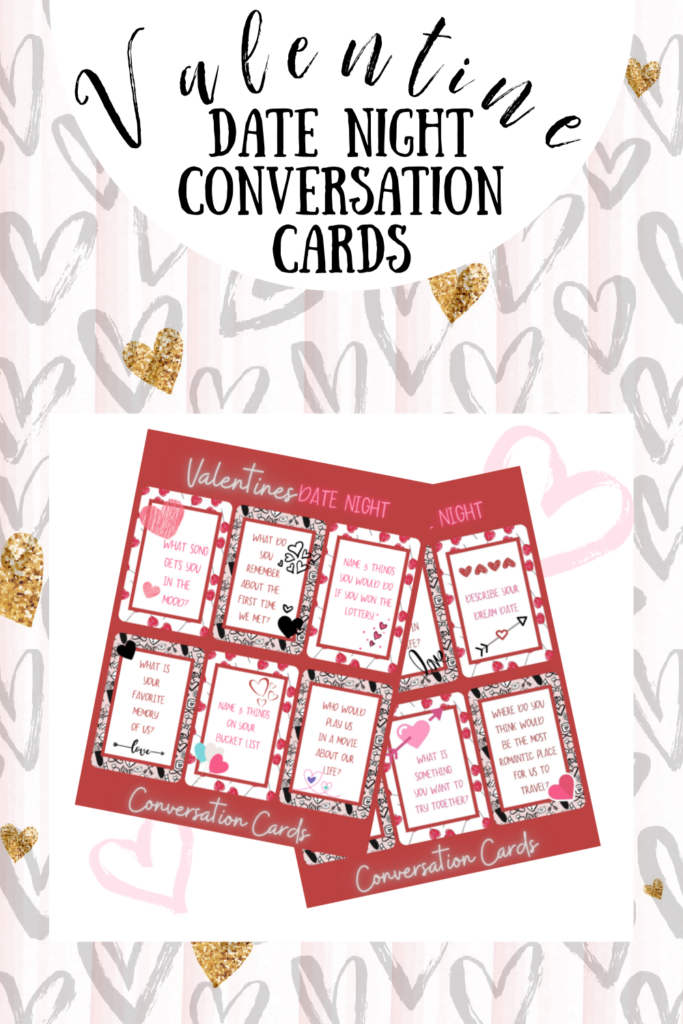 Valentine Date Night
Conversation Cards
You can use these Valentine Date Night Conversation Cards two ways. It all depends on how much time you have for date night as one way takes a little longer.
One way is to cut out the conversation cards, put them in a pile, and answer the card you draw. Another way is to go through each card and both of you answer each question.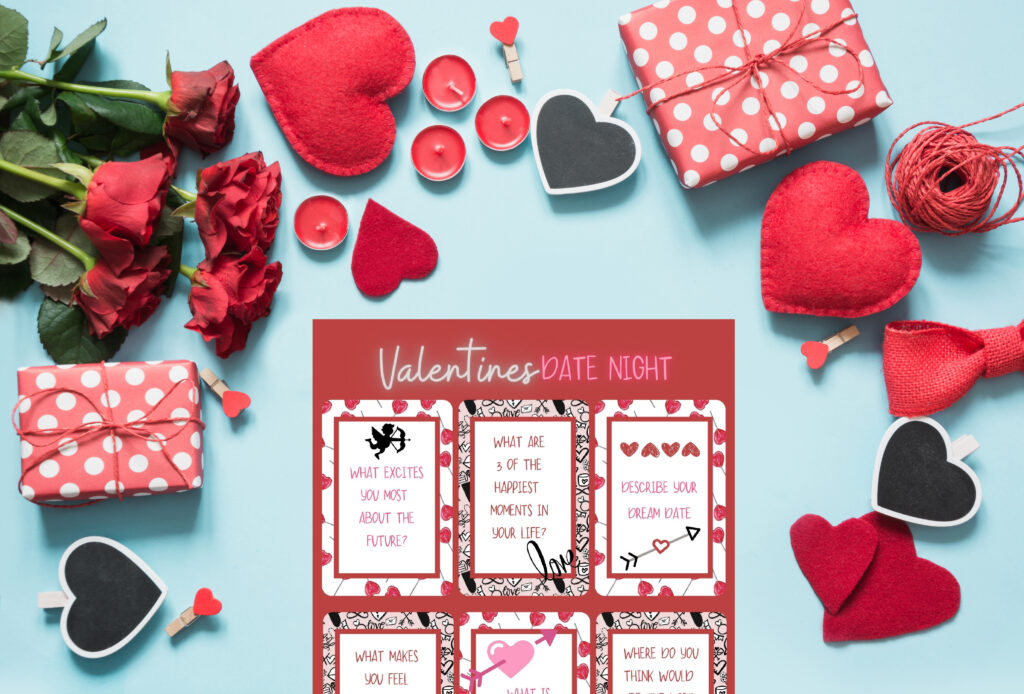 I have done date night questions before and like when we both answer them. We learn more about each other that way.
You can print these Valentine Date Night Cards at the end of this post. If you do not have a printer, the questions are below so you can read them off and answer them.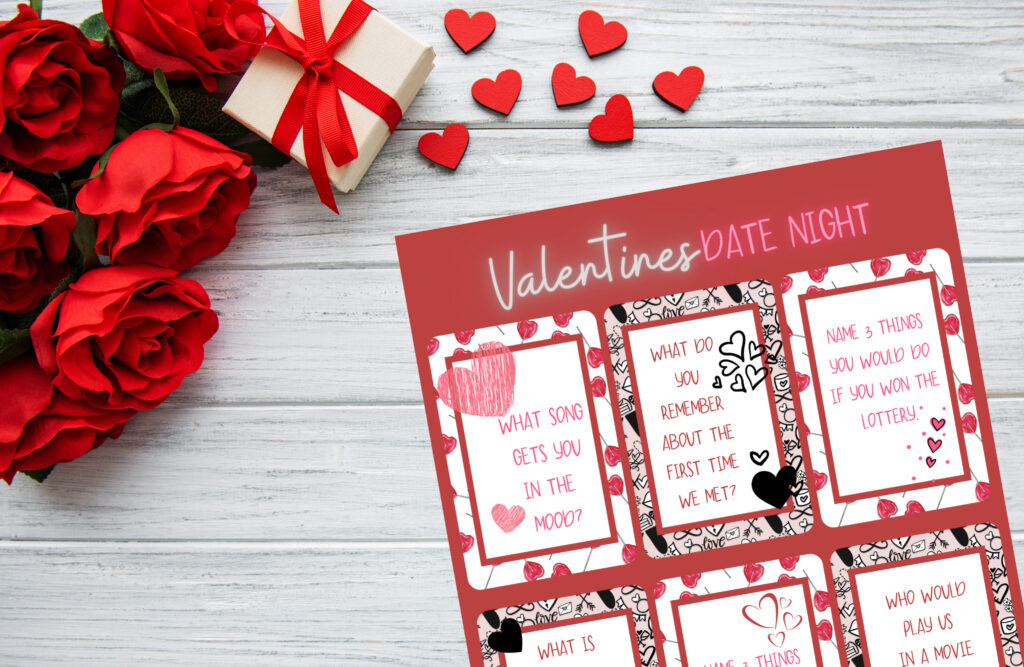 What excites you most about the future?
What are 3 of the happiest moments in your life?
Describe your dream date!
What makes you feel the most loved?
What is something you want to try together?
Where do you think would be the most romantic place for us to travel?
What song gets you in the mood?
What do you remember about the first time we met?
Name 3 things you would do if you won the lottery.
What is your favorite memory of us?
Name 3 things on your bucket list.
Who would play us in the a movie about our life?
Are those not fun questions? Perfect mix of adulty and romantic question that will have you thinking back on the early days as well as looking ahead at what is still to come.
Grab your Valentine Date Night Conversation Cards below and have a Happy Valentine's Day!
For more date night fun, check out Dirty Adult Charades with printable game cards, an A to Z Romance Challenge to keep the spark alive, and a Year of Date Night at Home Ideas!