If you are looking for ideas to celebrate Valentine's Day at home, grab this printable Valentine Scattergories Game!
I don't know about you but we don't do anything big for Valentine's Day and we always stay home. Usually we play have a Valentine's Day Scavenger Hunt and enjoy a lot of chocolate. Pretty typical day I guess LOL!
This year I'm adding in Valentine Scattergories to the mix! Grab the printable below so you can play, too. PS: It would make a great date night at home game also.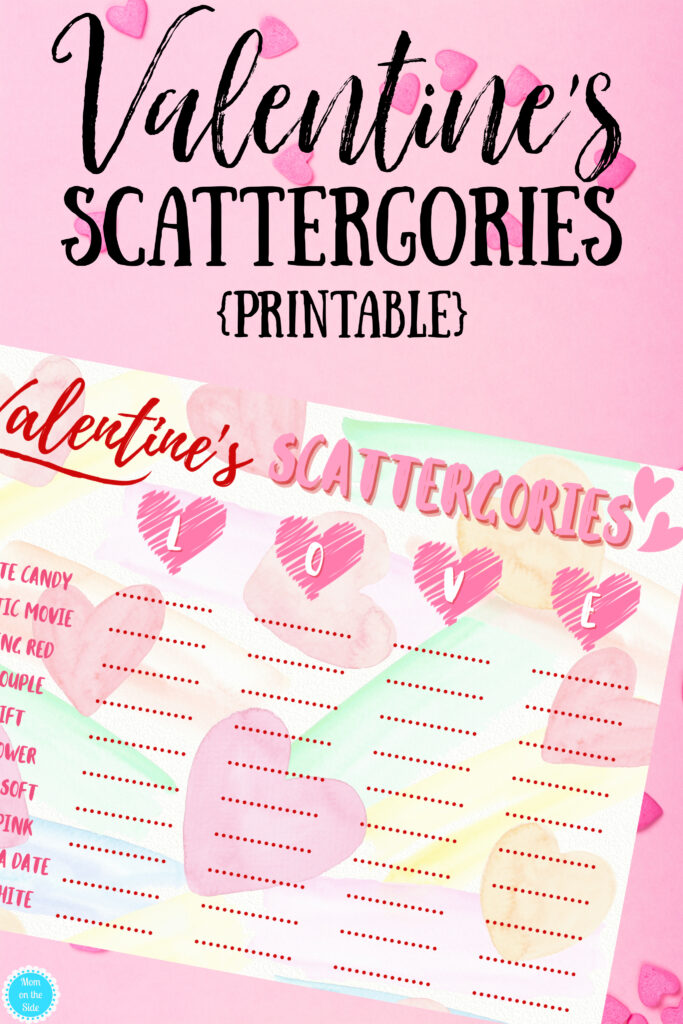 Printable Valentine Scattergories
The free printable Valentine Scattergories game uses the letters of the word LOVE. Using those letters you will think of different words based on the Valentine themed clues.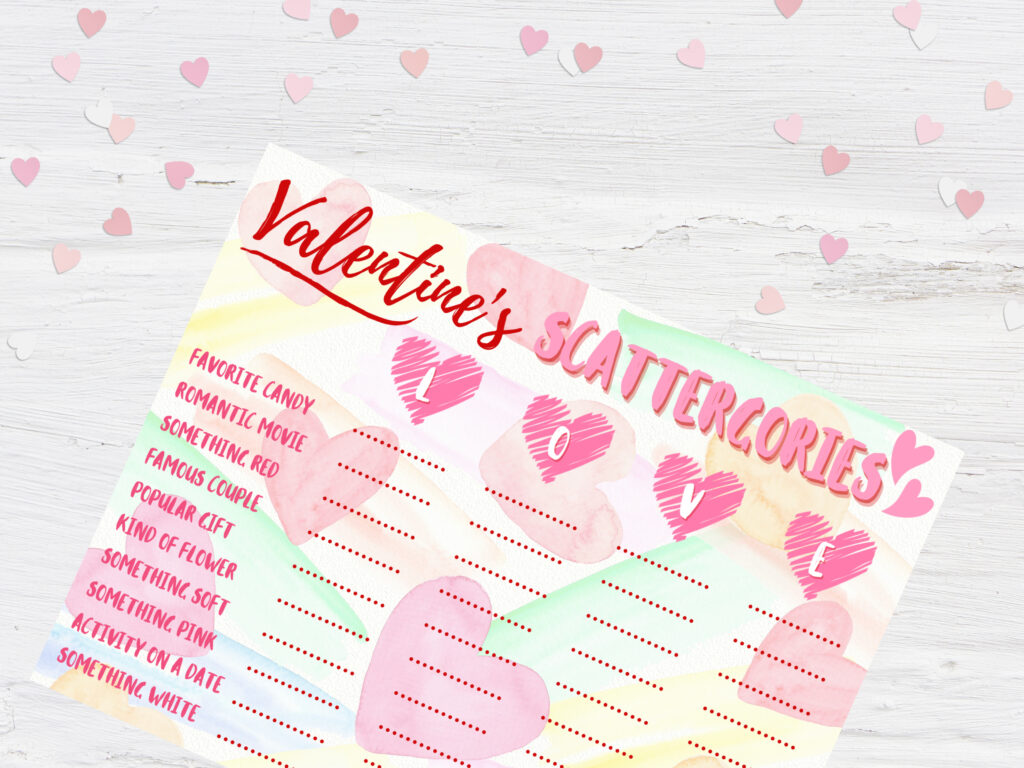 If this ends up being a ton of fun and you want to play again, you can use the same clues and switch up the word. Other four letter Valentine themed word include KISS, PINK, DATE, and ROSE.
This printable Valentine Scattergories game works best for adults and older kids based on the clues. I'll be making a Valentine Scattergories Kids version very soon though!
If you enjoy this game let me know in the comments and I can make versions of it for other holidays, themes, and occasions!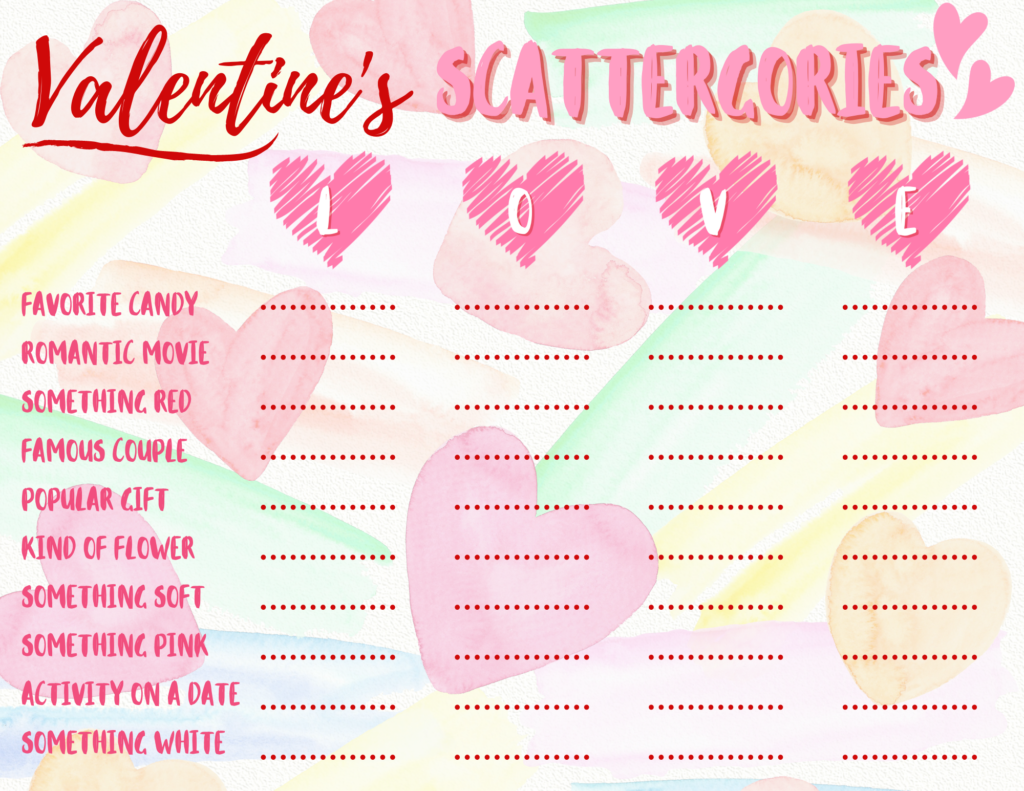 Other fun and free printable Valentine ideas you can find here on the blog include Valentine Lunchbox Jokes, Printable Donut Valentine Cards, and more. You can find them all in the Valentine's Day Holiday Fun Section!