Grab this printable Valentine Scavenger Hunt for some added Valentine's Day fun!
A few years ago I shared a Valentine's Day Scavenger Hunt using clues to lead to chocolates or whatever you want. This new Valentine Scavenger Hunt is a little different!
Instead of scavenger hunt clues, this scavenger hunt for Valentine's Day has a variety of items to find. Each items relates to the holiday in some way.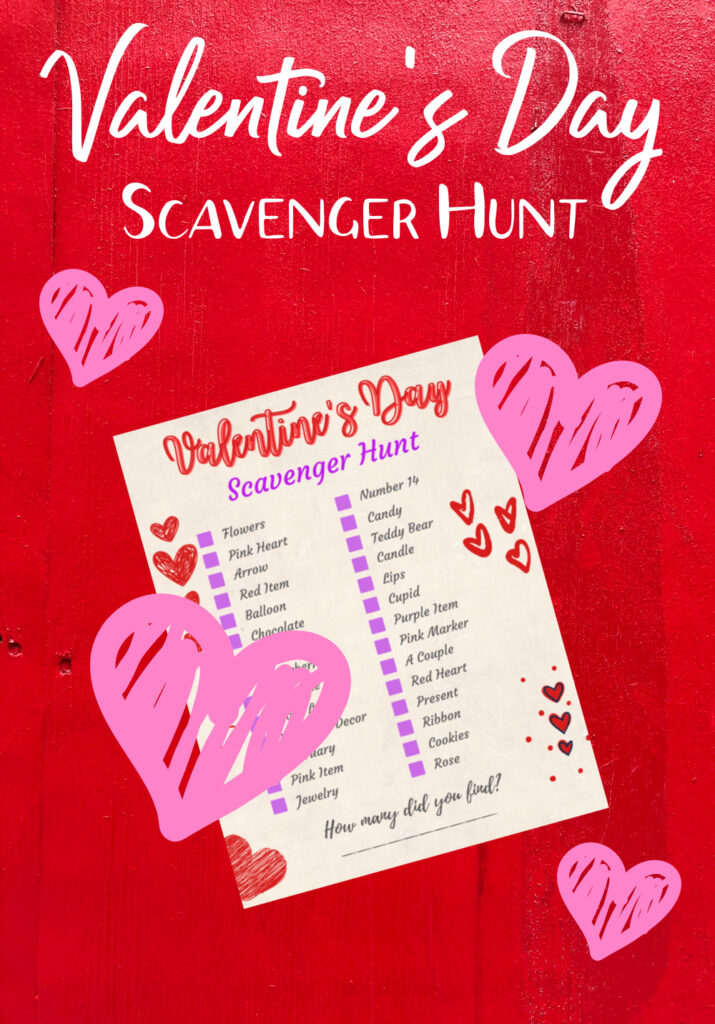 Printable Valentine Scavenger Hunt
There are 28 different items to find for this Printable Valentine Scavenger Hunt. Things like hearts, flowers, pink and red items, cupid, and more.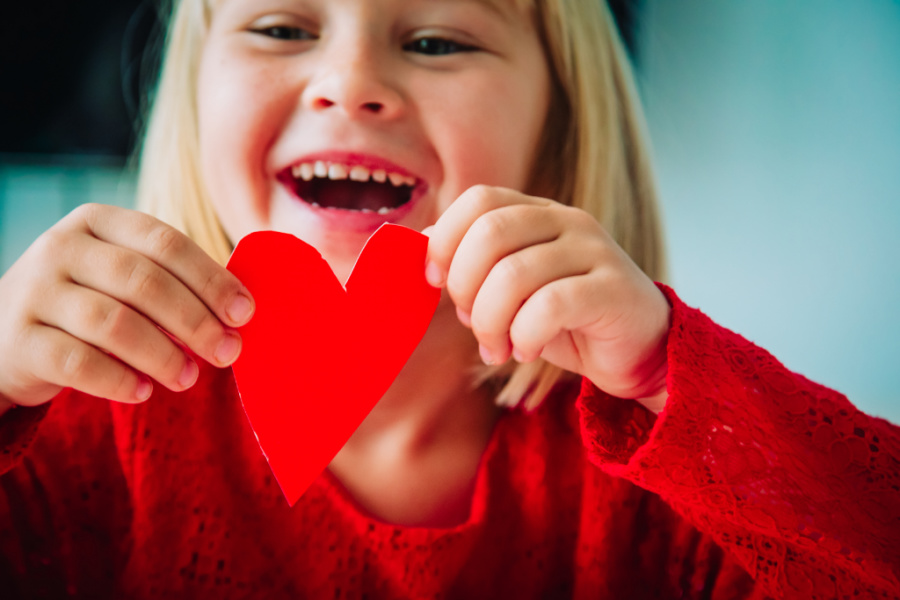 It would be great to do at home, in the classroom, or as part of a Valentine's Day get together. You can even make it a contest to see who finds the most in a set amount of time.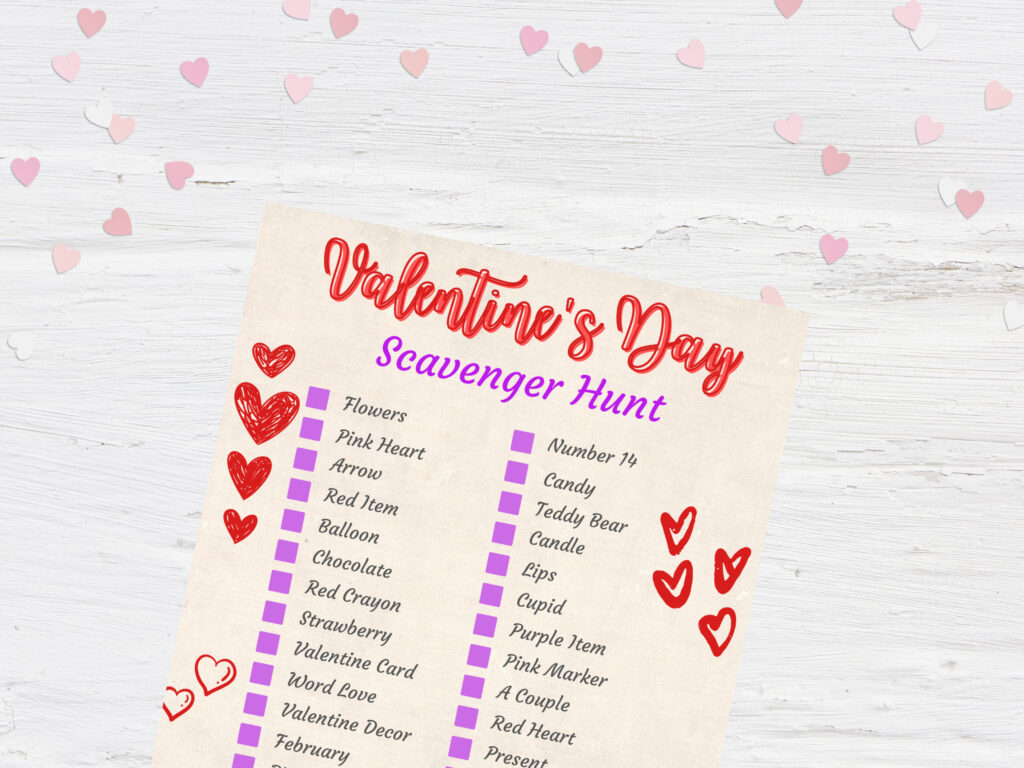 I plan on doing this scavenger hunt on Valentine's Day with my kids. It will keep them busy while I cook our Valentine's Day Dinner so it's a win win.
They'll each get some chocolates when they are all done. Easy peasy and lots of fun which is how I like our holidays!
–> PRINT VALENTINE HUNT HERE <–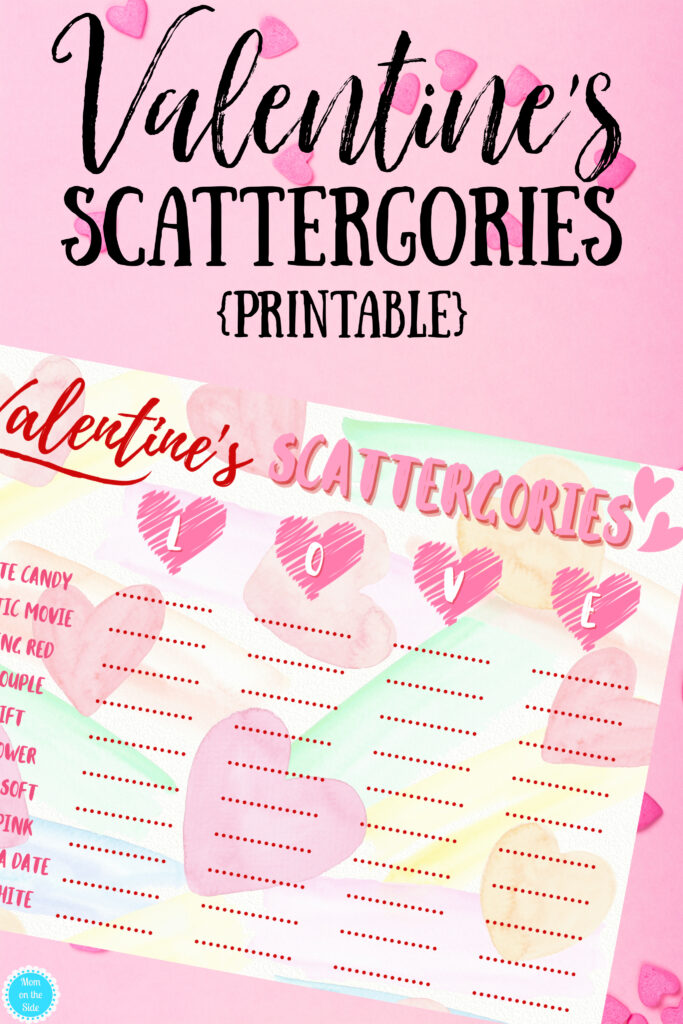 For more Valentine's Day ideas check out Valentine's Day Scattergories and Valentine Lunchbox Jokes for the kids! For mom and dad, grab these Valentine Date Night Conversation Cards.