This year of date night ideas at home will help you plan ahead! Fun and romantic date night at home ideas to fill your calendar with a little more closeness.
You'll find 5 or more date night at home ideas for each month. Enough to plan at least one date night in each week, and more if you'd like.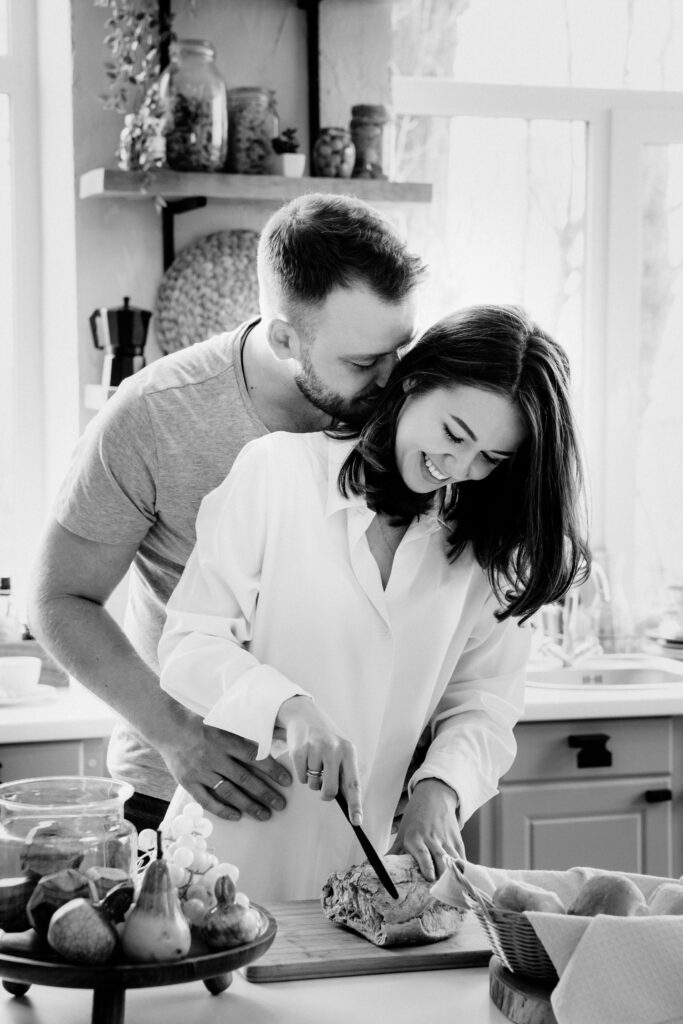 Year of Date Night Ideas at Home
January Date Night Ideas at Home
#1 Play in the snow! Build a snowman, have a snowball fight, and make snow angels.
#2 Bucket list date night! Grab the snacks and sit down together to make date night bucket lists for what you'd like to do this year.

#3 Cook a meal together and enjoy it under candlelight. This is a great idea if you stay home on New Year's Day and want to make it extra special!
#4 Learn something new together with a YouTube tutorial. A great way to kick off the new year!
#5 Start a new TV series together for a great recurring date night at home!
February Date Night Ideas at Home
#1 Romantic dessert night with chocolate fondue and adult beverages.
#2 Get to know each other better with 12 Questions to Ask Your Spouse
#3 Have a wine tasting at home! You can find mini wine bottles at local grocery stores that are perfect for this.

#4 Plan a romantic spa night at home. This is a great idea for a Valentine's Day date night at home!
#5 Enjoy a romantic movie night. Each of you pick out your favorite romantic movie amd keep the tissues close.
#6 Celebrate the month of love by reminiscing looking through wedding photos and watching your wedding video.
March Date Night Ideas at Home
#1 Have a romantic indoor picnic on the living room floor.
#2 Put together a puzzle – or start putting one together depending on the one you pick out.
#3 Paint a blank canvas together. There are tons of ideas on Pinterest and YouTube you can do at home!

#4 Adult coloring books come in all kinds and make for a relaxing date night at home.
#5 Travel around the world at home with a variety of beers and nuts. Many places now sell 6-packs of beer you can build yourself with fun single beer varieties. Pair them with different kinds of nuts for a flavorful adventure.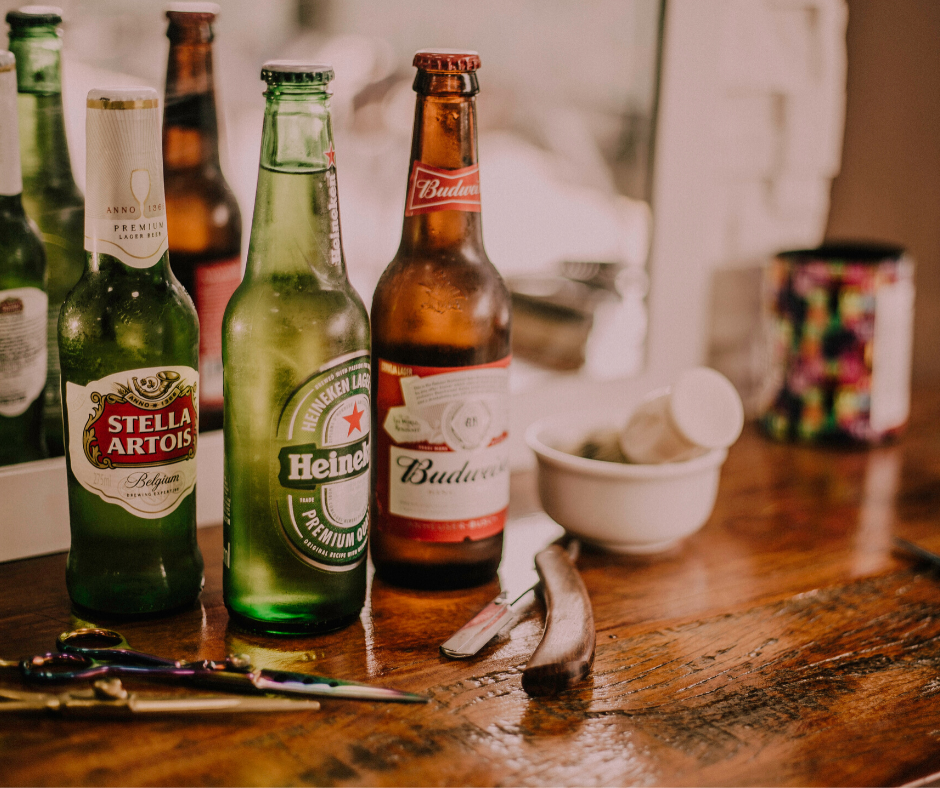 April Date Night Ideas at Home
#1 Plant flowers or a backyard garden together.
#2 Get out the bubbles and sidewalk chalk, without the kids, and have a fun time being young again!
#3 Make it a day date and get Spring Cleaning done in one Day, together!

#4 Lay a blanket in the yard and enjoy each other's company and conversation laying under the sunset.
#5 April 12th is National Grilled Cheese Day. Why not whip some up and enjoy them together!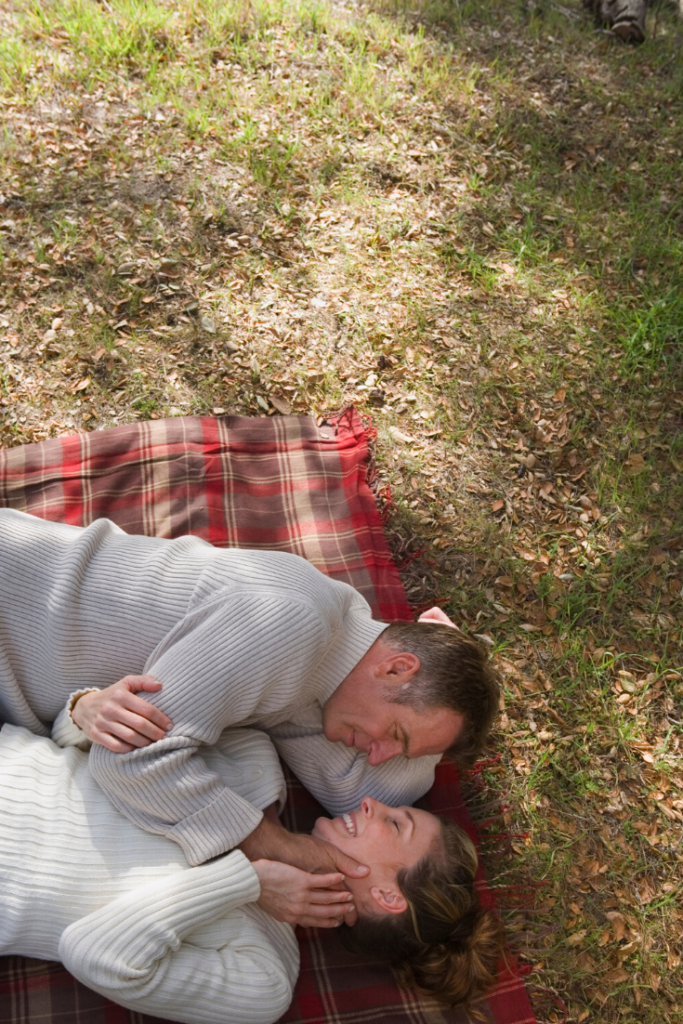 May Date Night Ideas at Home
#1 Have a cook-off in the kitchen. Pick a recipe and see who makes it better!
#2 Enjoy breakfast in bed. Pick up breakfast pastries the night before and have yourself a romantic lazy morning.
#3 Take dance lessons in your living room. YouTube is full of great and free dance lessons!

#4 Play board games together. Pick out a few to play together and a little tip, this is a great to pull out any you want to get rid of as well.
#5 Take a nap together! This would be my husband's ultimate date night at home lol!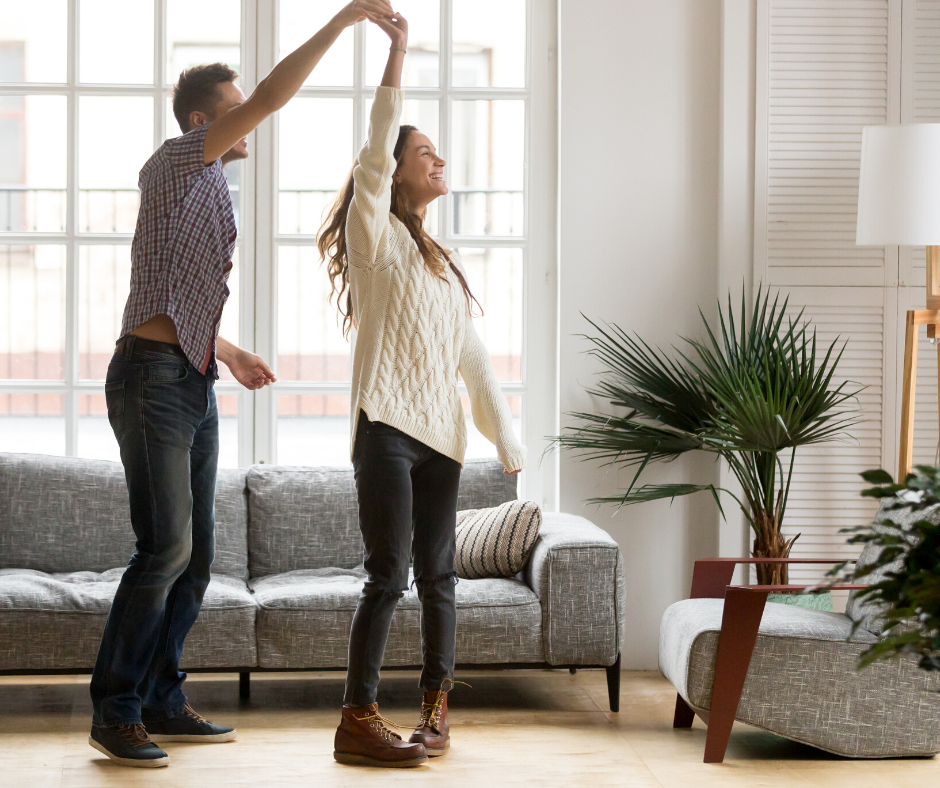 June Date Night Ideas at Home
#1 Take an online cooking class together.
#2 Plan an outdoor game night in your own backyard! Basketball, croquet, and cornhole are great options!

#3 Grill out for dinner and enjoy it outside at the patio table.
#4 Roast s'mores over the fire pit and just talk.
#5 Have a picnic in the backyard – sunset is a beautiful time to do this!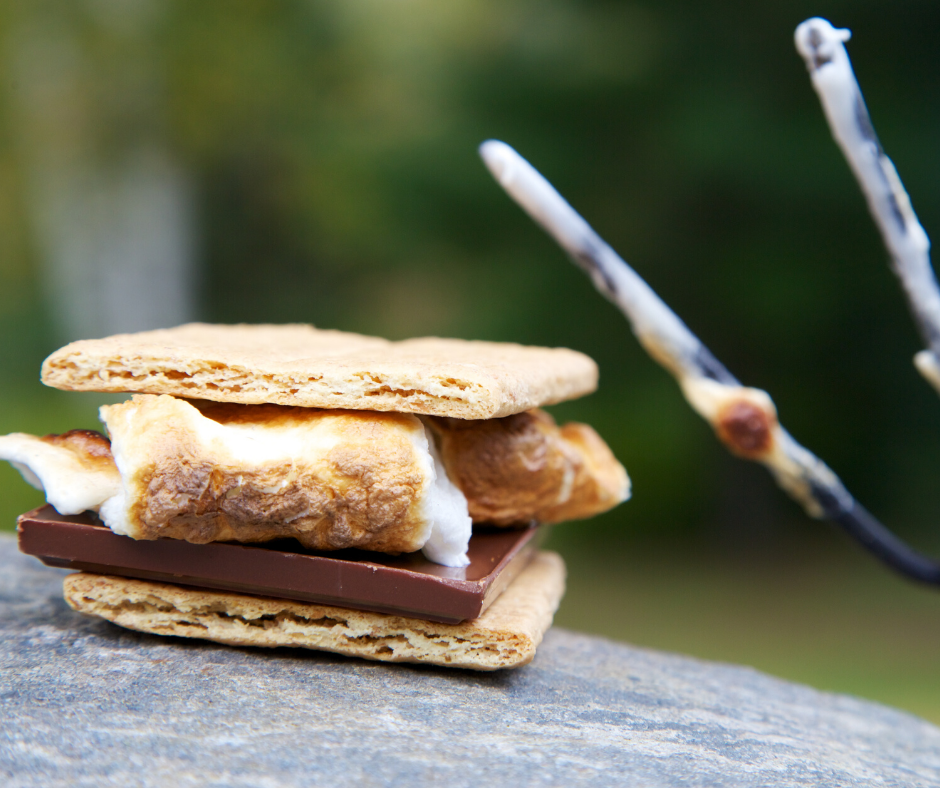 July Date Night Ideas at Home
#1 Backyard camping is a great date night at home ideas for summer! Pitch a tent in your yard and sleep under the stars.
#2 Sit under the stars for an outdoor movie night. Check out the DIY Backyard Movie Screen my husband built if you don't have one.

#3 Get up early and have coffee together outside while the sunrises.
#4 Act like kids with water balloons and a water gun fight! Get yourself some popsicles to enjoy when you're all done.

#5 Grab some chairs and sit out in the yard to watch fireworks. This Cherry Bomb Cocktail is perfect for sipping while doing this.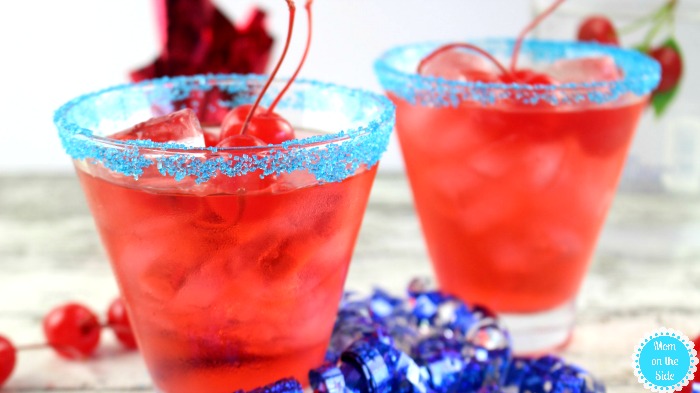 August Date Night Ideas at Home
#1 Lace up your sneakers for neighborhood walk hand in hand.
#2 Cool down with ice cream sundaes and milkshakes while watching a movie indoors.

#3 Spend time together organizing family photos both digital and printed photos.
#4 Bake a pie from scratch together!
#5 Put on your swimsuits and run through the sprinkler!
September Date Night Ideas at Home
#1 Get out the dice and cards for a poker night at home with your spouse!
#2 Unplug and spend time together just being. With back to school taking over the calendar this is a great date night idea at home for September!

#3 Trade massages from head to toe for a relaxing date night.
#4 Put a DIY Stovetop Potpourri on and decorate the house for fall together.
#5 Binge watch new fall TV shows together.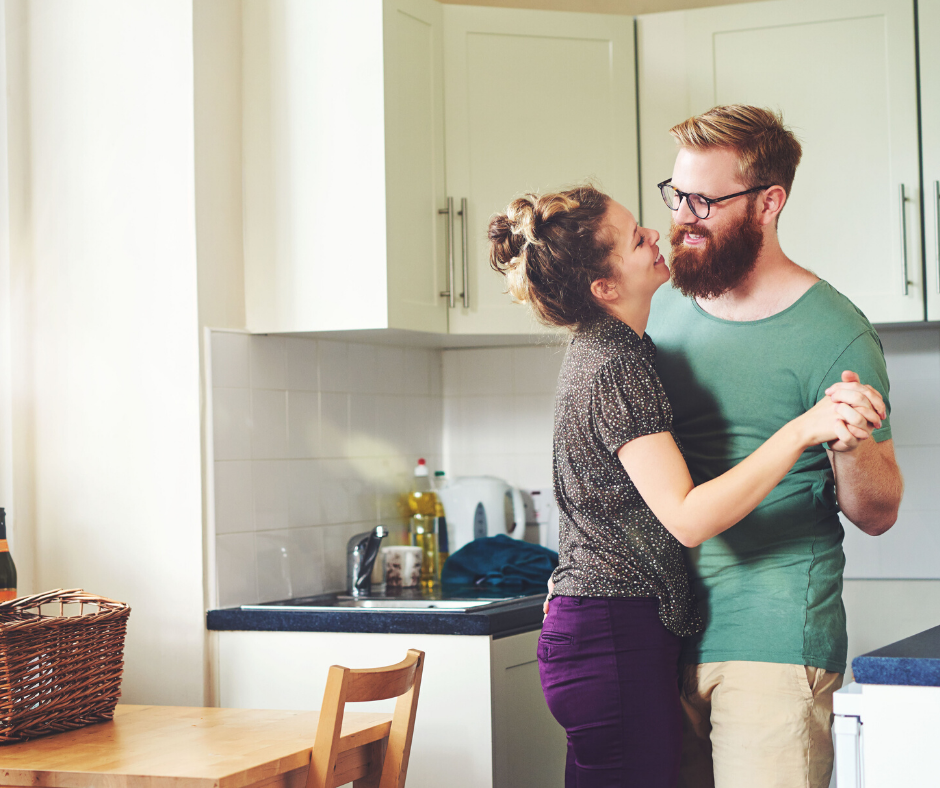 October Date Night Ideas at Home
#1 Make caramel apples and other fall treats together.
#2 Watch scary movies.
#3 Grab the rakes and get active together raking leaves and cleaning up the yard.

#4 Carve and decorate pumpkins together. We always grab an extra one from the patch to do together after the kids are in bed.
#5 Warm up around a backyard fall fire. Tell ghost stories from childhood if you remember any!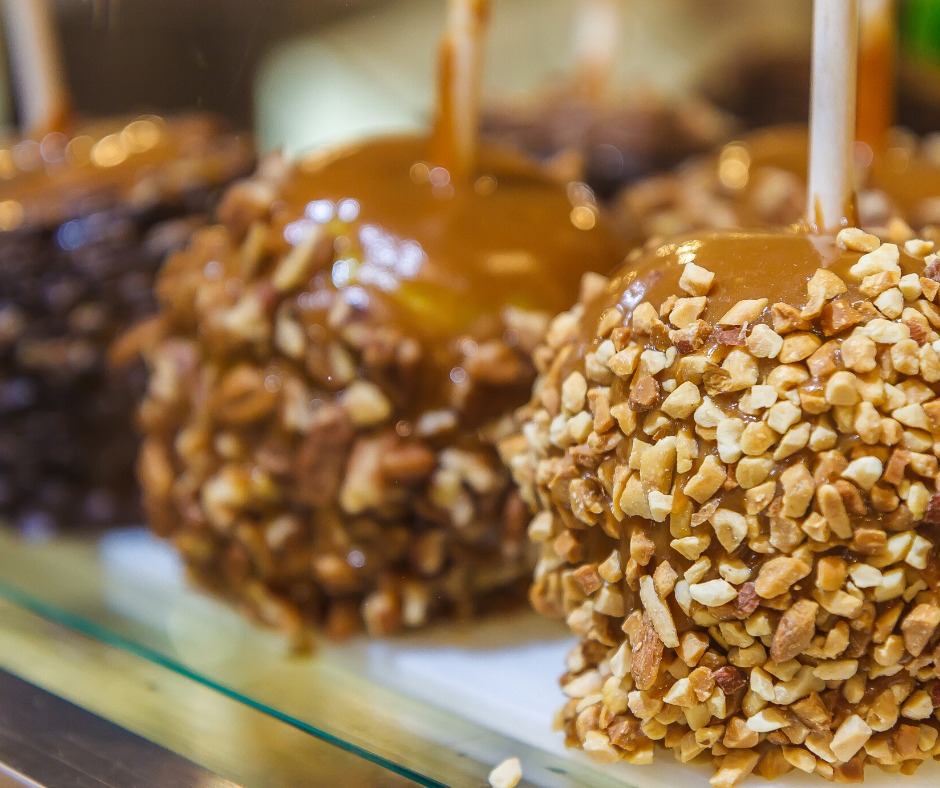 November Date Night Ideas at Home
#1 Bake a fall dessert together like apple pie or pumpkin pie.
#2 Have a hard cider tasting at home. Pick up a few different ones before the date and put them to the test.
#3 Pick up supplies to make yourselves ugly Christmas sweaters for December.

#4 Get cozy under a blanket fort for a movie. No one said blanket forts are just for kids!
#5 Take a trip down memory lane as you go through old mementoes, yearbooks, and other memories.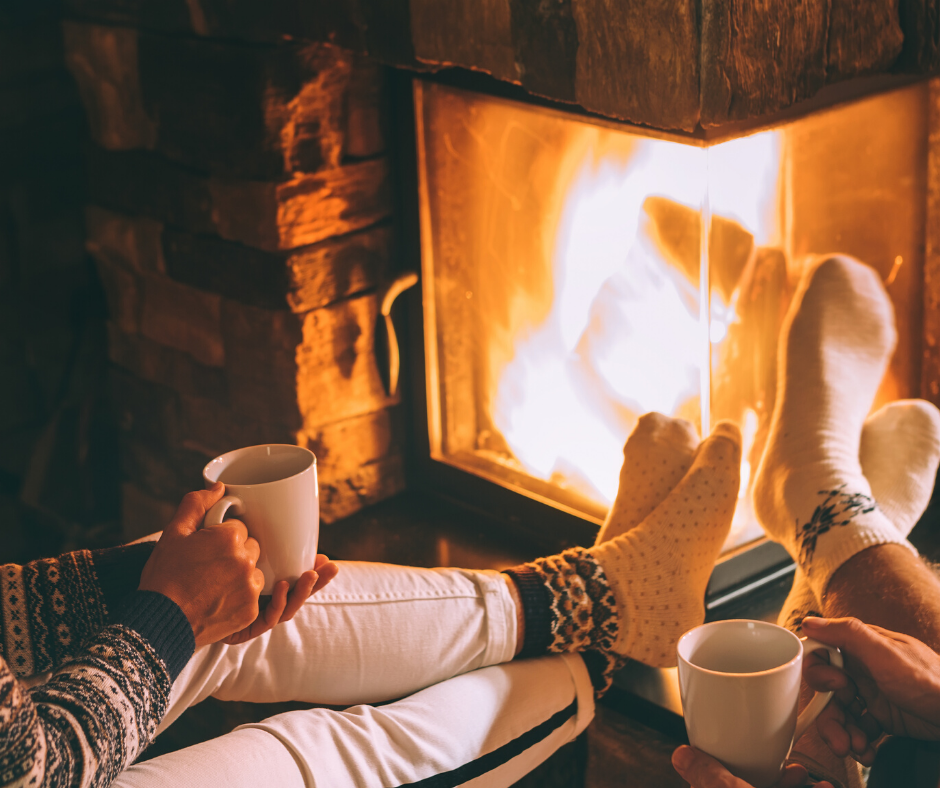 December Date Night Ideas at Home
#1 Build a Gingerbread house together
#2 Holiday Movie Night watching your favorite holiday movies.
#3 Plan a wrapping date night. Sip on a Christmas Cocktail while you get the job done together.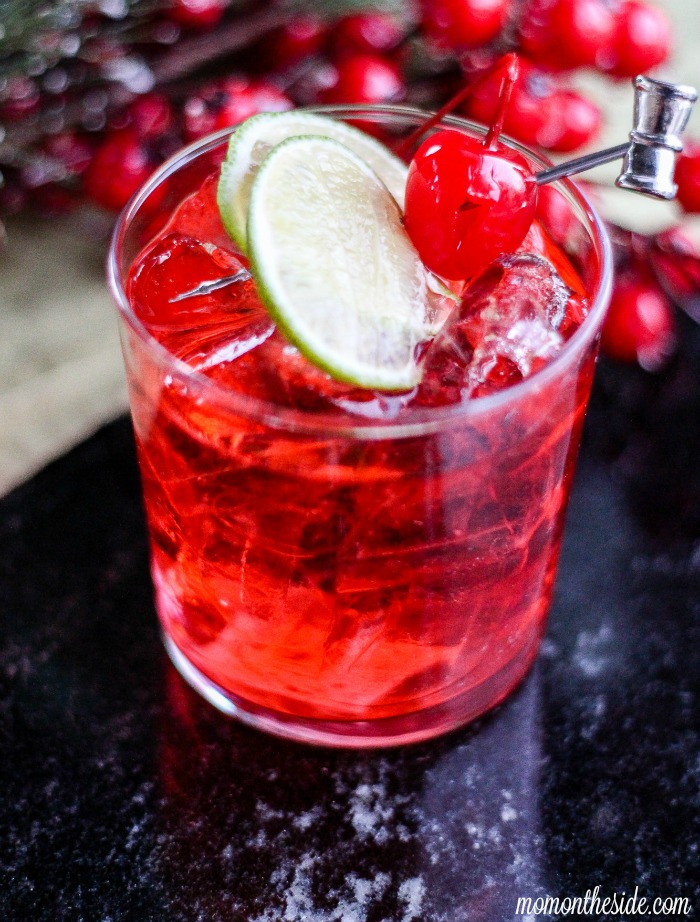 #4 Bake holiday cookies and treats together. Crank up the Christmas music for impromptu kitchen dancing.
#5 Mix up a new holiday cocktail together. Have you tried Captain Morgan's Gingerbread Rum? YUM!
#6 Crafts aren't just for kids either! Do Christmas crafts together or make DIY Christmas ornaments.