If swear words bother you, you may want to exit now because Sexy Texts to Send Him Part 2 is the dirty version!
Sexy Texts to Send Your Husband is constantly in the Top 10 posts here on Mom on the Side. Clearly y'all feel the same way I do about adding a little spice to my husband's day via text.
I have some new ideas to share and here is your final warning…these are dirtier than the first round!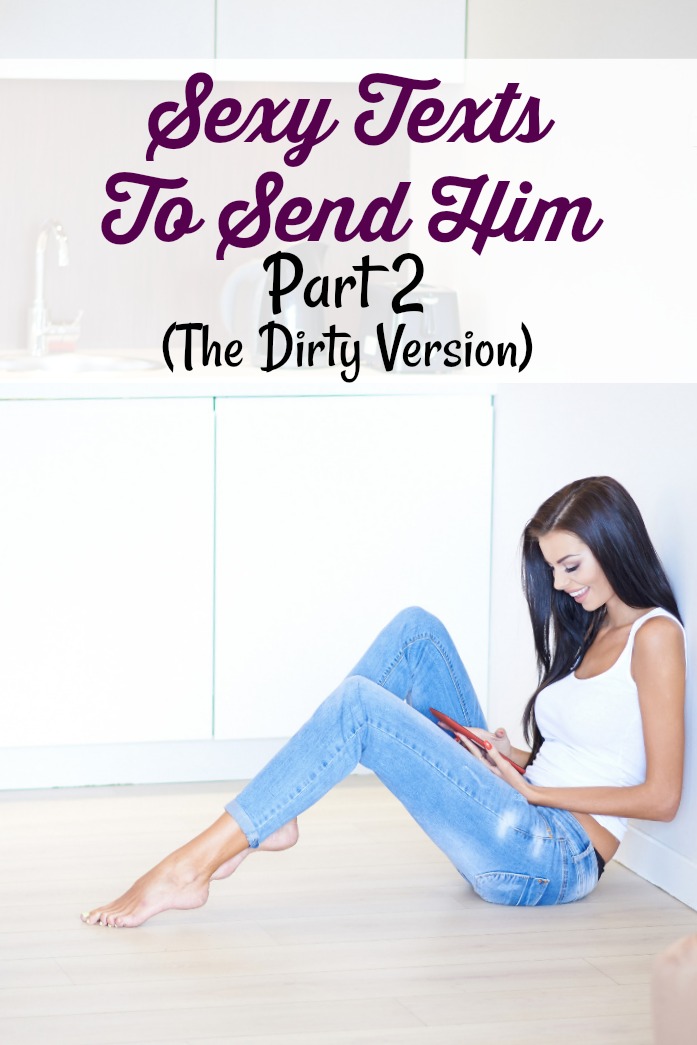 Sexy Texts to Send Him Part 2
(Dirty Version)
Sending a sexy text message to your husband allows you to seduce him with words.  Whether you want to get him in the mood or send a little thank you the morning after, one of these texts will do the trick.
Sexy Texts To Get Him in the Mood
Hello there man stallion, fill me with your massive love-wand tonight.
Tonight I will be your personal plaything. Are you ready for pleasure?
You are so fucking sexy it makes me wet just thinking about you.
I want to slide up and down your pole all night.
I'm going to lick your lollipop until I hit the spot.
So…when you gonna let me hit that?
I want to wrap my legs around you…pushing you deeper inside.
I want you to make me cum.
How can I concentrate today when all I can picture is you naked. You. And your massive cock.
I'm craving a hot cock sandwich for dinner. What do you say?
Oh no! My nippes are hard and my pussy is wet. Those are symptoms of needscockitis. Do you have a cure?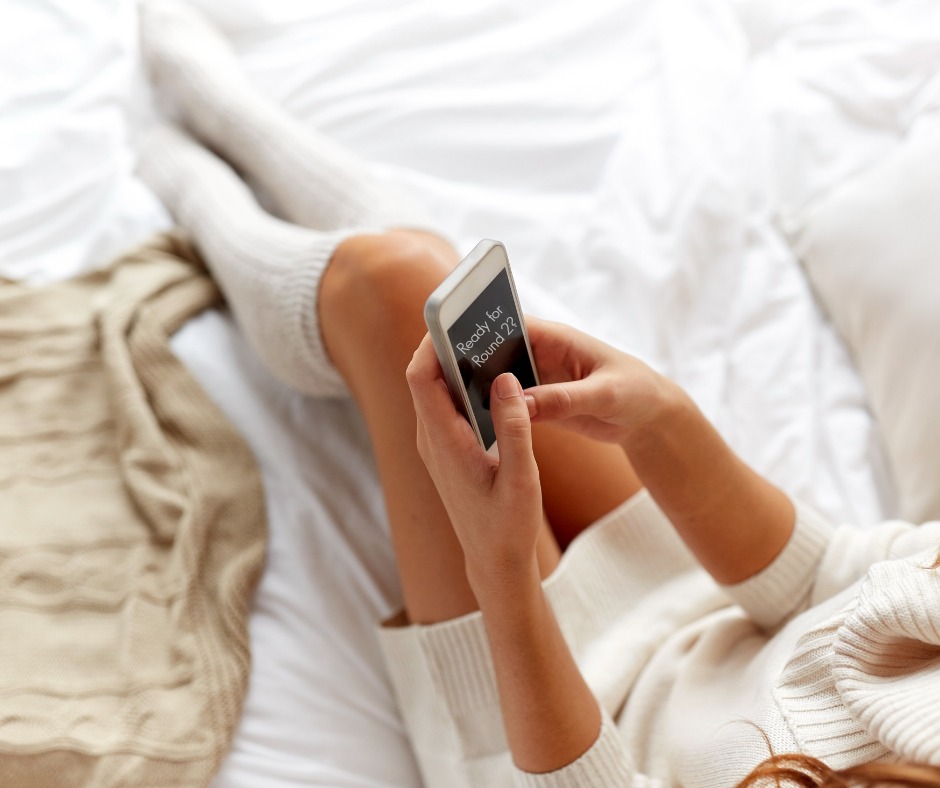 Sexy Texts for the Morning After
I can still imagine you inside me.
I can't wait to feel you again.
Morning sexy, I can't wait for our next adventure together.
Ready for Round 2?
I have to say, last night was legendary.
My knees are still shaking.
Good morning! All I Can think about is the next time I'll see you naked.
Wakey, wakey to my favorite dirty thought.
About last night. I've never been fucked like that and I want more.
So, about last night…I vote we do that again. And again. And again.
Sexy Movie Quotes
There are some pretty steamy movie quotes that work great as a sexy text message. Bonus points if you use a quote from a movie you both love! Here are some examples:
"You must forgive my lips…they find pleasure in the most unusual places. – A Good Year
"Tell me…tell me you want me." – Fear
"You can put it anywhere…" – Cruel Intentions
Go on girl, get your sexy texting on and get you some!