It's not always easy to get in me time for busy moms. Between work and packed schedules and household duties and errands that leaves very little time to do anything for ourselves.
I believe me time is important for everyone, especially mothers, and these sneaky ways to get me time for busy moms will help you get some in, if only for a few minutes.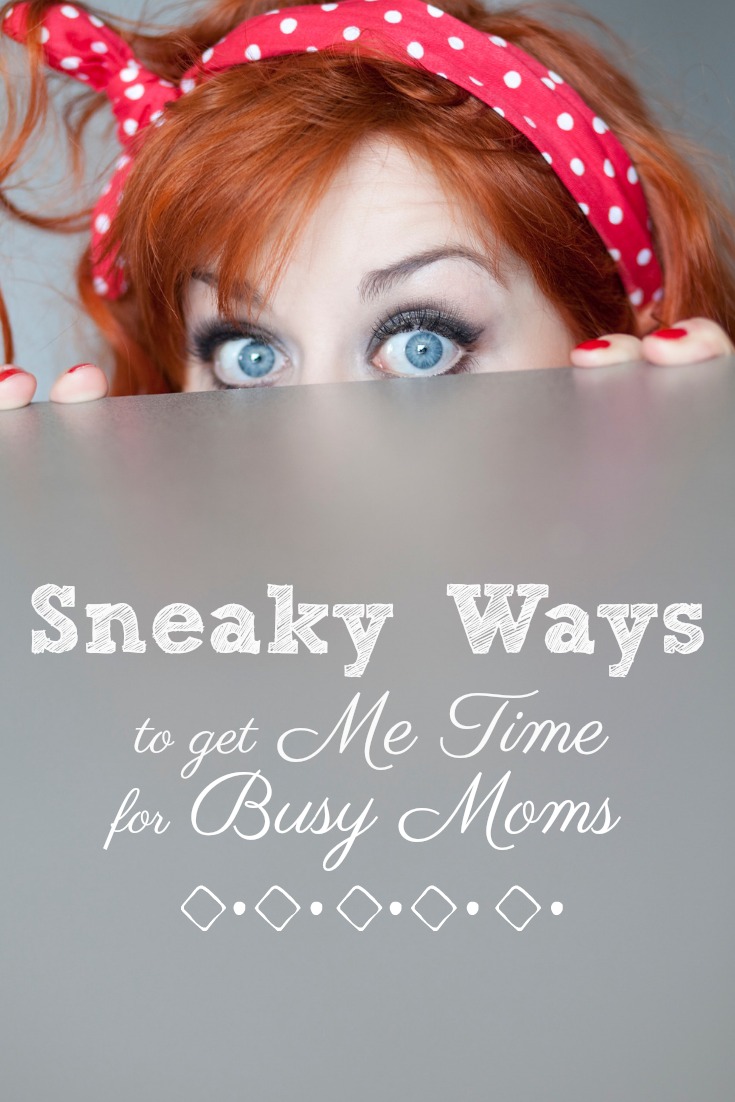 Sneaky Ways to Get Me Time for Busy Moms
#1 Get Up Earlier or Stay Up Later
Let's get the most obvious way to get me time out of the way. Wake up a little earlier than the rest of the house or stay up later than everyone else.
This is pretty much my life as a parent already but instead of cleaning things after the kids go to bed, I stream a show on Netflix or read a book. I do something for ME.
#2 Take the Long Way Home
The grocery store may only be 5 minutes from home but sometimes take a detour and listening to the radio is just what we need. Unless you have ice cream in the trunk, then maybe take the detour on the way to the store. This is also great for coming home from work and you can always blame the delay on rush hour traffic.
#3 Put It On The Calendar
Just like doctor's appointments and football games, mom's me time is important too and deserves to be scheduled. Put it on the calendar and get out of the house for a little me time. Use a clever cover-up like PTO meeting or city council meeting so the kids don't ask to come along.
#4 Hide-N-Seek
If your kids are still of an age to enjoy hide-n-seek ask them to play. Find the best hiding spot you can enjoy some quiet while they search all over for you. If the other parent is home while you are playing, allow yourself to doze off if they have trouble finding you!
#5 Parents Night Out
Businesses and schools in our community offer parents night out. You can pay a small fee and drop your child off while you enjoy a date night out with your spouse.
This is also a great time to get a little me time. No one says you can't drop the kids off and go right back home and stretch out on the couch with your favorite foods!
What are your favorite ways to sneak in me time for busy moms?
If you are feeling overwhelmed and burnt-out right now, take my Me Time Challenge for Moms!
Want more me time ideas?
Here are 18 Awesome Things To Do By Yourself!