Planning on taking the kids to look at Christmas lights soon? Grab some printable Christmas Lights BINGO cards to add to the fun!
Christmas Lights BINGO
I previously shared a Christmas Lights Scavenger Hunt that people seem to love. It is great for kids who can read, but not so much for kids who can't. Christmas Lights BINGO can be enjoyed by little kids as well, since it has images of all the things to find!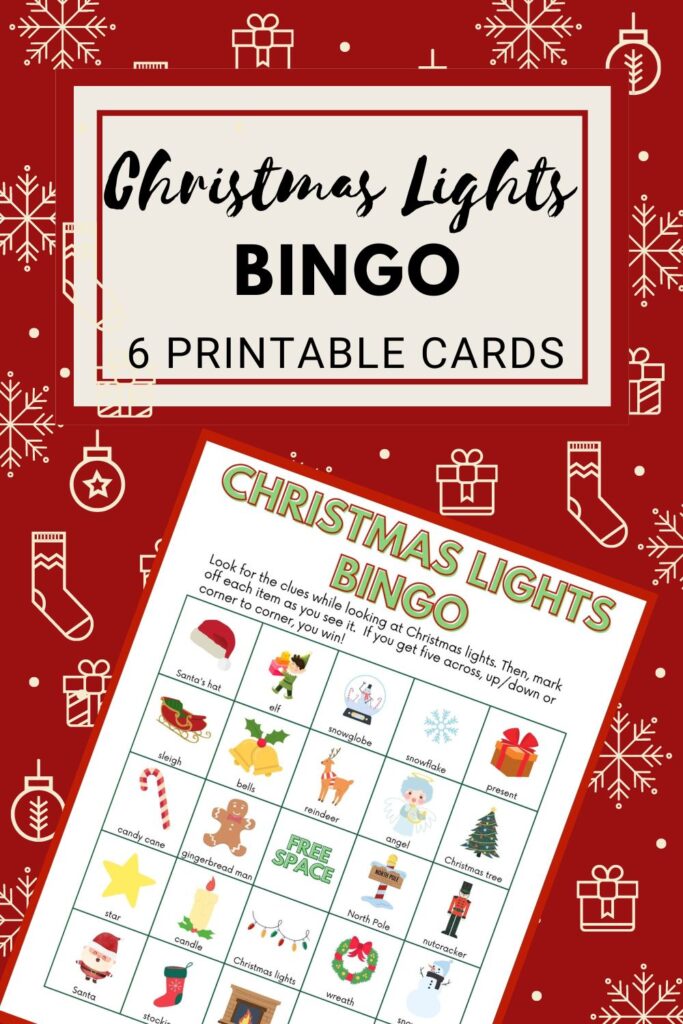 There are 6 different Christmas Lights BINGO cards you can print for free. That way, if you have multiple kids they can all play without getting BINGO at the same time!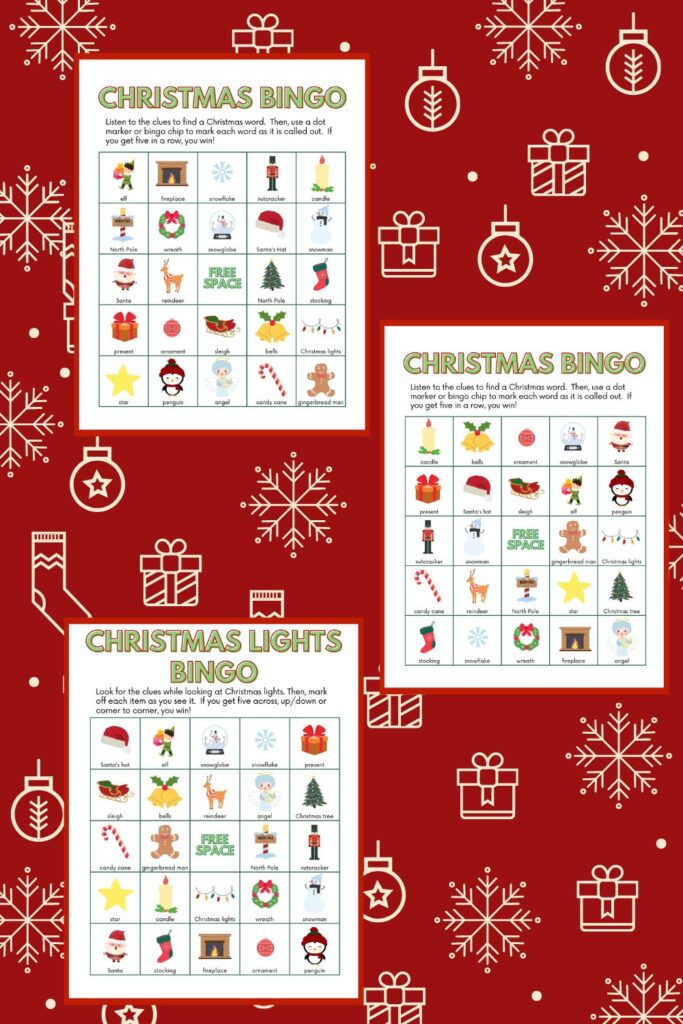 Bring along a pencil or crayon and cross off each item you see while looking at Christmas lights. The first one to get 5 across, up and down, or corner to corner is the winner! We just play for fun, no prize for the winner, but you could have one if you want!
Here is a close-up look at what items you are looking for while playing Christmas Lights BINGO. The same items are on each card, but in different places.
These are all common items you see around town each Christmas. Hopefully the kids don't BINGO on the first block you drive down, but if they do you could always have this free printble Christmas Tree Coloring Book handy if they do!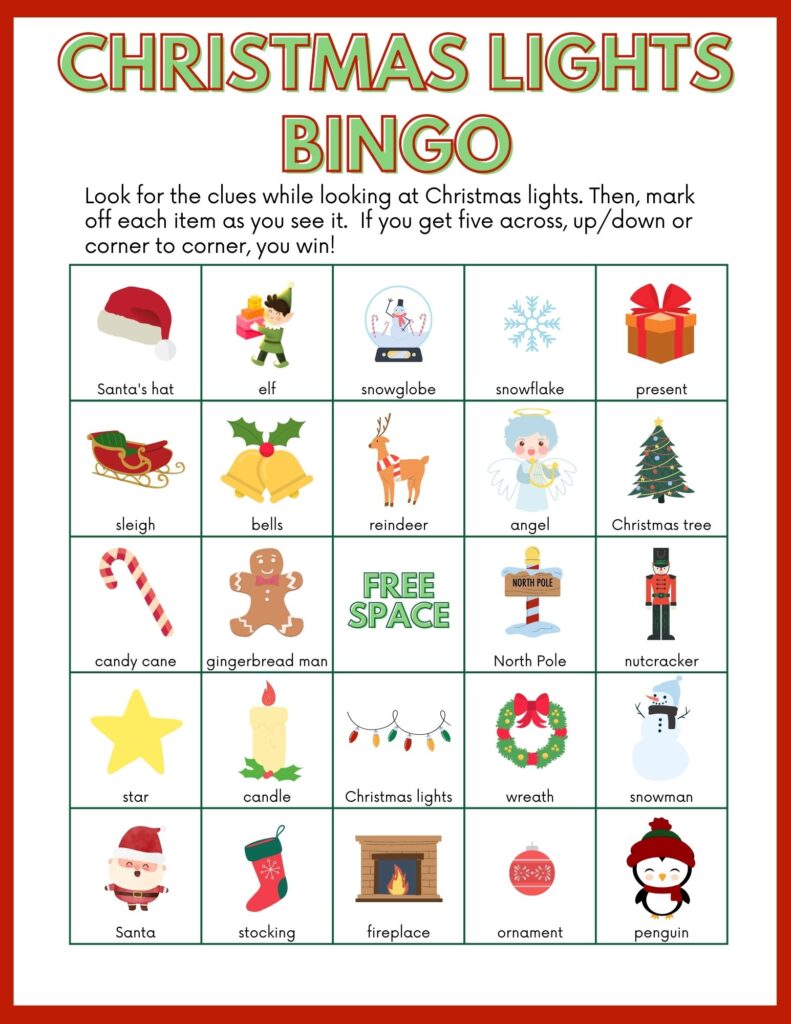 Grab the free printable Christmas Lights BINGO cards HERE
If you are looking for more fun while looking at Christmas lights, grab my Christmas Inflatables Scavenger Hunt and my Christmas Blow Molds Scavenger Hunt!