When it comes to decorating your yard for Christmas, Christmas Inflatables have become super popular. Almost every block you drive down has at least one so why not go on Christmas Inflatables Scavenger Hunt this holiday season!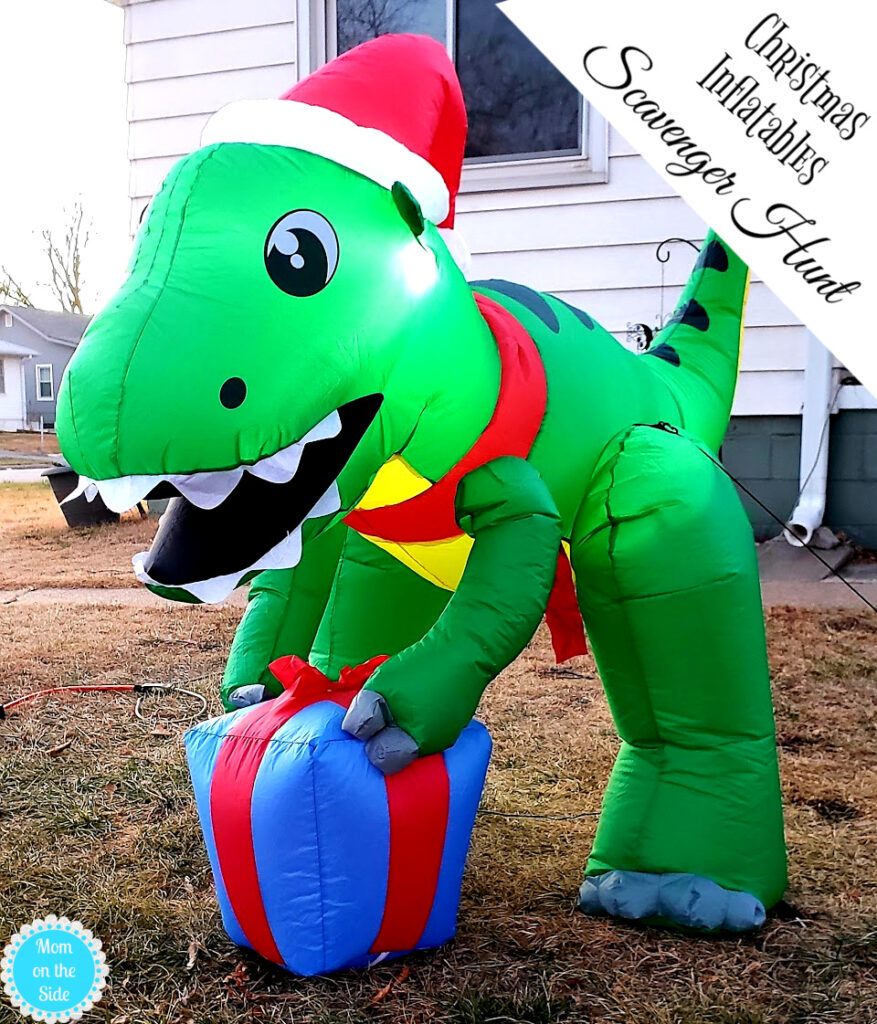 Christmas Inflatables Scavenger Hunt
Driving around looking at Christmas lights is one of my favorite Christmas traditions. We've enjoyed our Christmas Lights Scavenger Hunt but this year we are going on a Christmas Inflatables Scavenger Hunt.
You can too, with the printable list of Christmas Inflatables to hunt for at the end of this post! A fun way to add to the tradition as you hunt for popular Christmas Inflatables while you are out driving around!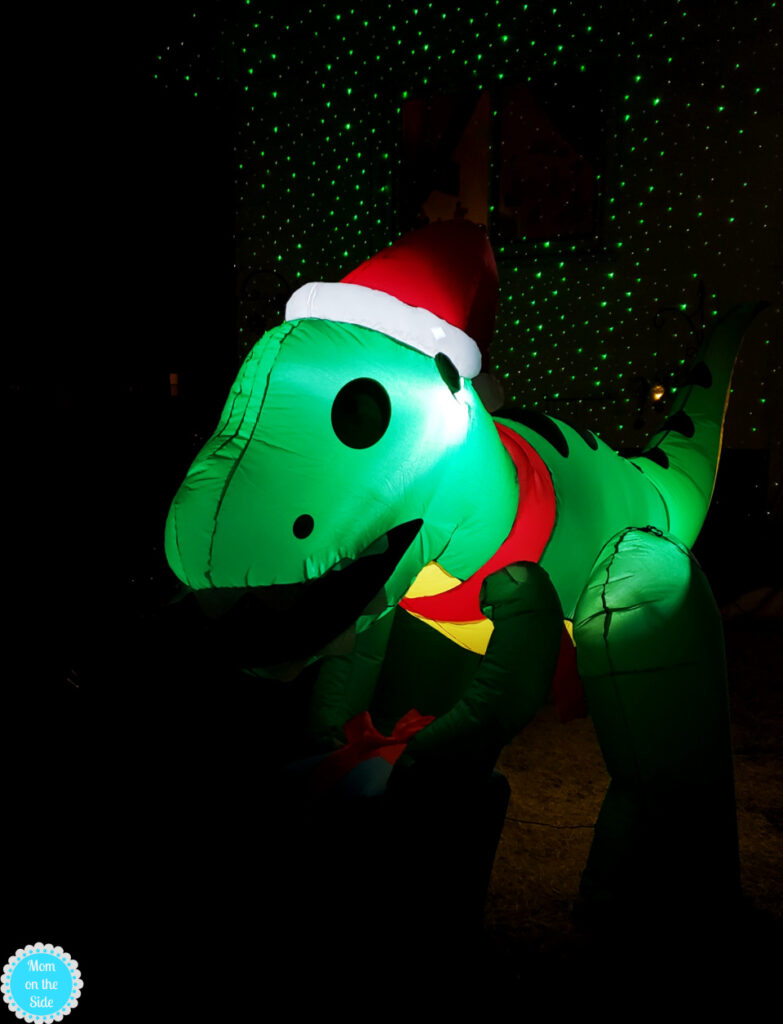 There are tons of different Christmas inflatables available nowadays. You'll see everything from inflatable weiner dogs with Christmas hats on to flying sleighs complete with all the reindeer! So far we only have 5ft Dinosaur Christmas Inflatable but I'm sure my husband will add something else this year.
Christmas Inflatables Scavenger Hunt Clues
There are 19 different Christmas Inflatables to find on this scavenger hunt. Hopefully you can find them while looking at Christmas decorations in your city this year!
If you do not have a printer you can screen shot the Christmas Inflatables Scavenger Hunt image or write down the list of clues below.
Santa
Reindeer
Spongebob
Snowman
Christmas Tree
The Grinch
Dog
Dinosaur
Gnome
Penguins
Sleigh
Unicorn
Polar Bear
Candy Cane
Snow Globe
Elf
Mrs. Claus
Truck or Camper
Olaf
-> PRINT INFLATABLES SCAVENGER HUNT <-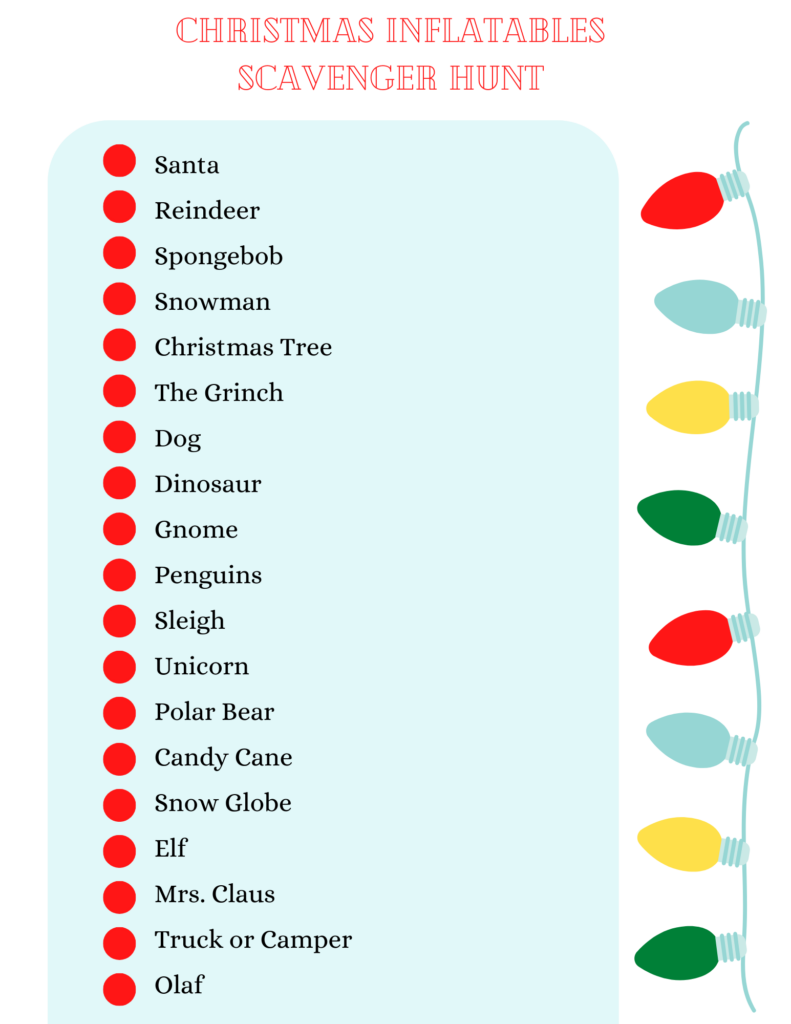 Do you love scavenger hunts as much as we do?! If so, here are some more Christmas Scavenger Hunts you can enjoy this holiday season!
Need some new Elf on the Shelf ideas for this year? I've got fun and free printable Elf on the Shelf Scavenger Hunt clues that will work for any home!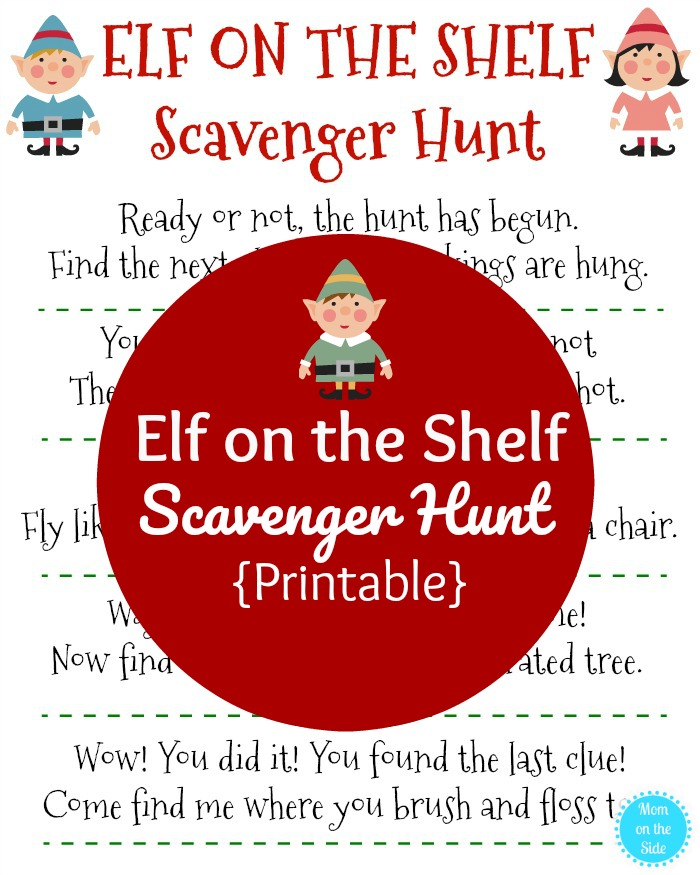 A new tradition I've started with those Candy Storybooks are Christmas Morning Scavenger hunts! They lead to their stockings with Candy Storybooks tucked inside, among other things.