There is just something about the glow from a Christmas blow mold. They are my favorite thing to see when we go out to look at Christmas Lights so I wanted to share a fun Christmas Blow Molds Scavenger Hunt.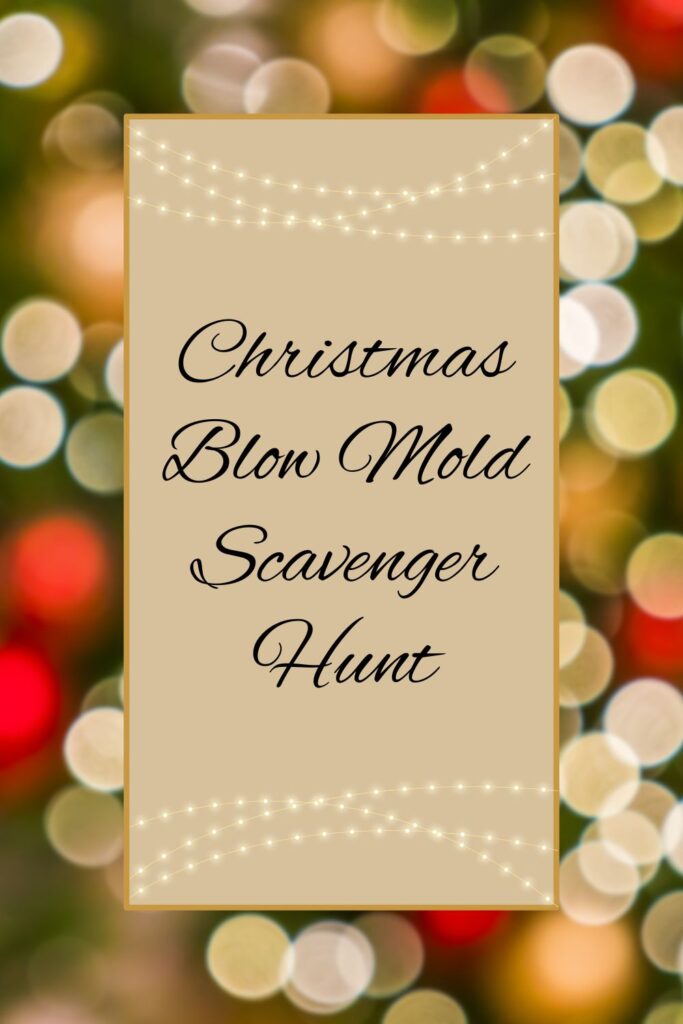 Christmas Blow Molds Scavenger Hunt
Last year we came across a house with a yard FULL of blow molds. There had to be more than 30 and each one was different. I'm looking forward to driving by this year and seeing if they added any more!
If you are planning a Christmas lights tour this season, grab the printable Christmas Blow Molds Scavenger Hunt at the end of this post for some added fun! PS: Anyone else spot the adorable mini Christmas blow molds at Walmart this year?! I didn't buy one before they sold out and I'm regretting that…
If you do not have a printer, below is the full list of items on the Christmas scavenger hunt for blow molds so you can write them down. Happy hunting!
Santa
Mrs. Claus
Candle
Candy Cane
Nativity Scene
3 Wise Men
Snowman
Caroler
Angel
Reindeer
Mickey Mouse
Minnie Mouse
Nutcracker
Drummer Boy
Toy Soldier
Gingerbread Boy
Gingerbread Girl
Gingerbread House
Grinch
Presents
Penguin
North Pole Sign
Gnome
Teddy Bear
Print the Christmas Scavenger Hunt for Blow Molds HERE and to the tradition!