Grab these free Valentine Lunchbox Jokes Printables to give your littlest valentine a surprise!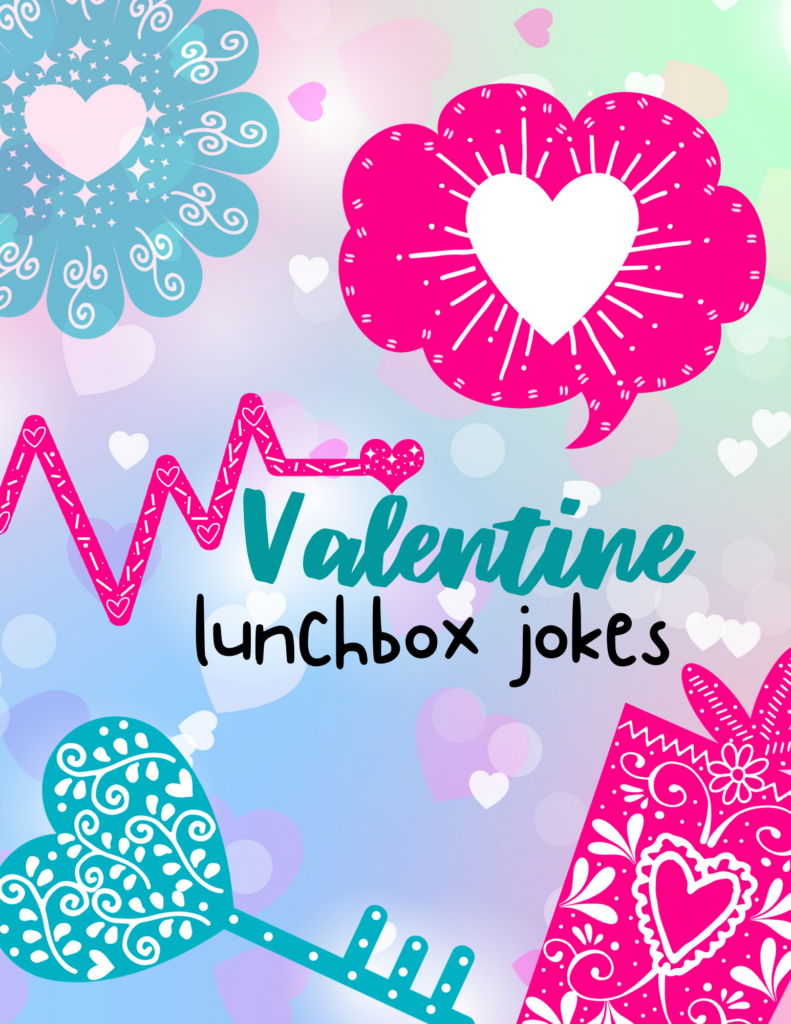 I've always included lunchbox notes in my kids lunches, especially on holidays. They look forward to them and make sure to let me know when I've forgotten to include one.
Lunchbox notes are a simple way to make holidays special and a tradition I've carried on from my childhood. And what kid doesn't like jokes?!
Printable Valentine Lunchbox Jokes
This free printable includes 12 Valentine Lunchbox Jokes. You could put them in lunchboxes each day leading up to Valentine's Day or put them with each meal and snack on Valentine's Day.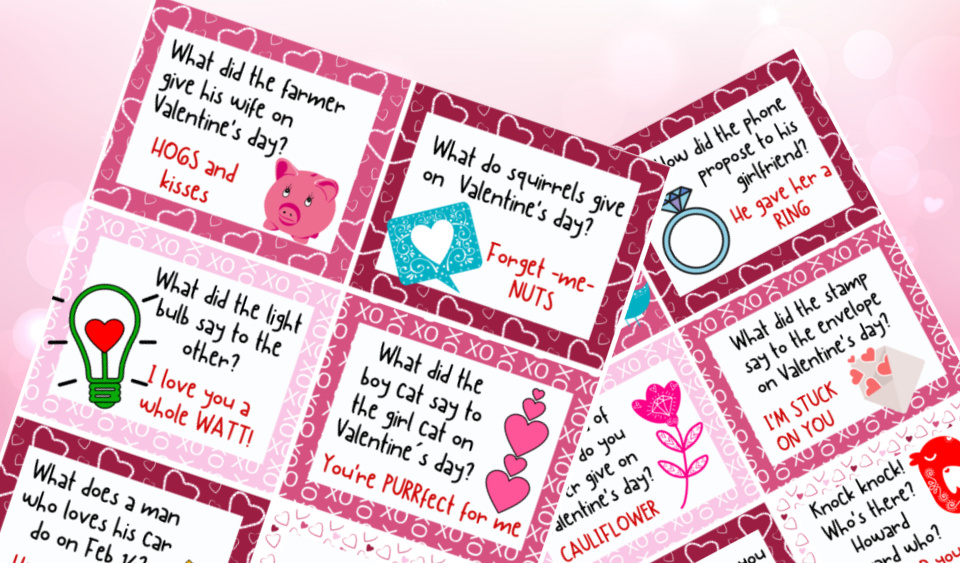 Pair these Valentine Jokes with a Valentine themed lunch and score bonus points with your kiddo. Something easy like a heart shaped cookie cutter sandwich, a pink or red dessert, or even some conversation hearts are all you need!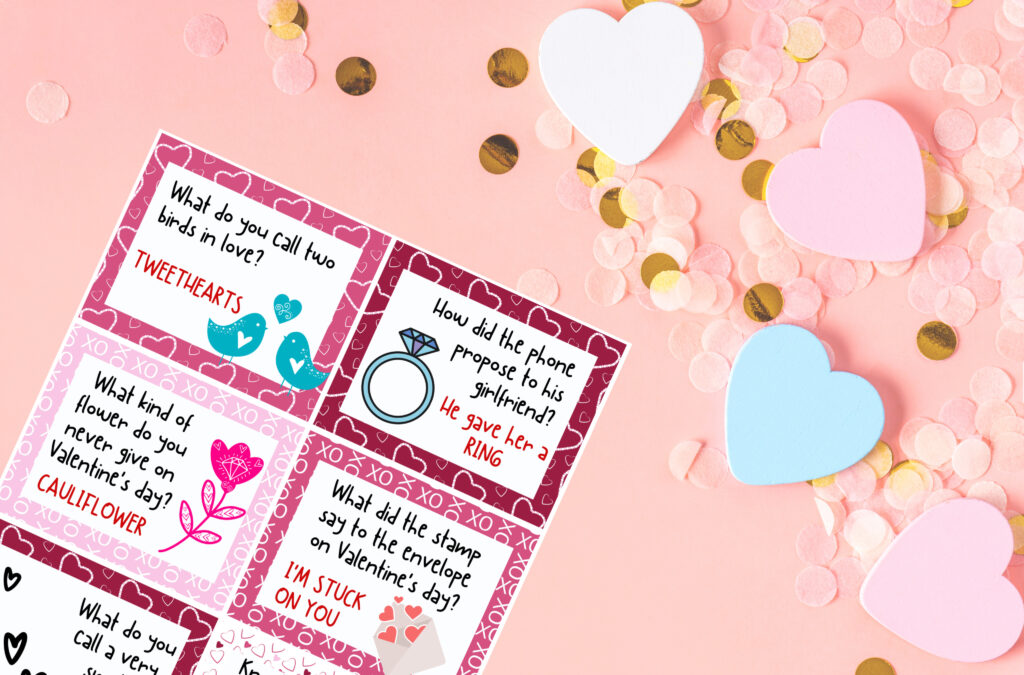 For more Valentine's Day fun grab my Valentine's Day Scavenger Hunt Clues. They are great for leading up to chocolates!