Hey mamas! Each month I've been sharing self-care ideas for moms and something dawned on me the other day. I haven't shared any self-care ideas for kids!
No matter what age, we should all be making time to take care of ourselves mentally and physically. Today I'm sharing some fun ways to encourage self-care for kids in this sponsored post with GoNoodle!
PS: I've included a Self-Care Activities for Kids printable at the end of the post!
Fun Ways to Encourage
Self-Care for Kids
Physical Self-Care for Kids
With warmer weather finally here, it's a great time to go on walks and take bike rides. My kids also love playing at the park in spring and summer and we try to visit one each week to burn off energy.
Backyard games like tag and kickball also offer physical self-care for kids. One of our favorite things to do no matter the weather is a GoNoodle dance party in the living room!
We love using the GoNoodle app to watch videos for our own dance party! The twins LOVE GoNoodling and learning new dance moves with this free kids' app. Pretty sure they are better at "The Whip" than I am, and I took many years of dance as a child!
I don't know who loves our family dance parties more, but I do know it's fun to be silly with my kids and GoNoodle helps make that happen!
GoNoodle was used in 80 percent of American elementary schools this year, and now we can use it at home, on the beach or when we're waiting in line at the supermarket.
Physical self-care isn't just about being active, it's also about making healthy food choices and practicing good personal hygiene.
It's easy to get off our routine during the summer but reminding our kiddos to brush teeth daily and wash their hands, as well as offering healthy snacks, can go a long way in encouraging self-care for kids.
Mental Self-Care for Kids
Even at five, I can tell when the twins need a mental break. They get cranky and extra whiny, so I know it's time to find a quiet place. Flipping through storybooks or coloring their feelings are great ways for kids to get a little mental self-care.
Putting on headphones to shut out the noise is also a great option. My twins actually love yoga and meditating, something they are always asking me to do with them.
If you need some ideas, there are lots of fun yoga poses and mindfulness activities for kids on GoNoodle. The music is very calming and they're great for winding down after a busy day. "Melting" is one of our favorites! You freeze your whole body then let it melt piece by piece until you are a puddle on the floor (check out the link for a video).
Encouraging kids to practice self-care is easy when you make it fun! Especially when you can open the GoNoodle app and have tons of activities at your fingertips throughout the day.
No hours spent on Pinterest searching for ideas and no stress trying to find kid-friendly music. That's something to jump for JOY about!
Every GoNoodle session gives kids a chance to move, engage and be their best selves. And because all content is rated Y 7, you can trust that this is good screen time that will help your kids feel better.
Plus, don't forget to grab this Printable List of Self-Care Ideas for Kids so they can pick out an activity when they need it.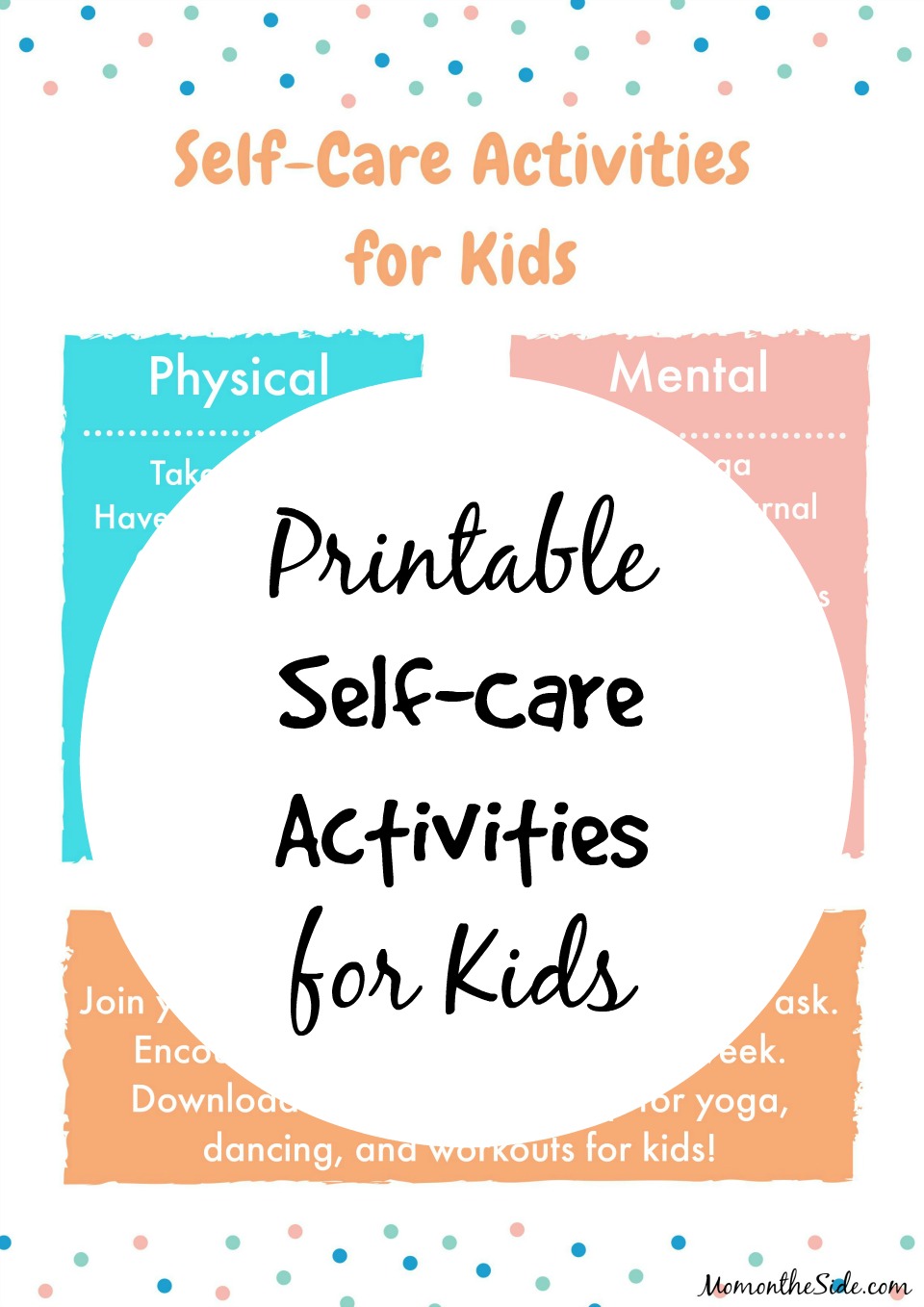 This is a sponsored post written by me on behalf of GoNoodle.