Thanksgiving is creeping up on the calendar. Soon the turkeys will be thawing, family will be filling the house, and the those Thanksgiving Day Football Games will be on TV. Entertain the kids while you cook, bake, or watch the game with this Printable Thanksgiving Scavenger Hunt for Kids!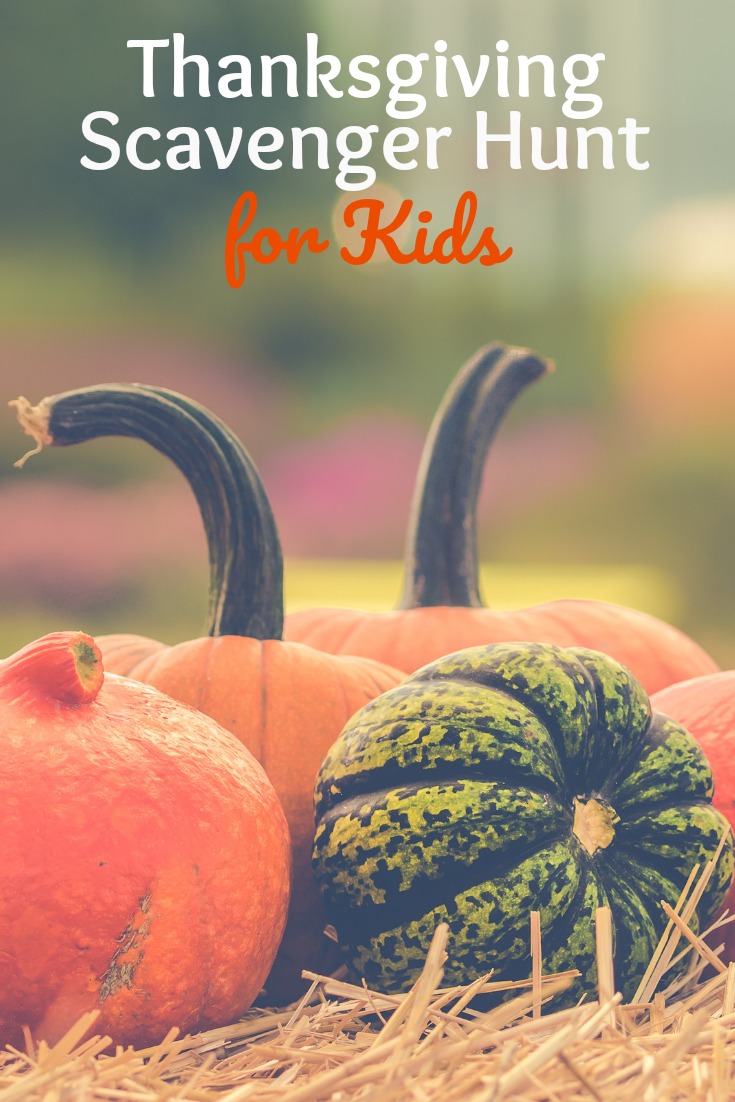 Printable Thanksgiving
Scavenger Hunt for Kids
This Thanksgiving Scavenger Hunt will have kids searching all over for common Thanksgiving foods and products. They'll have fun racing around to see who can find them all first!
These Thanksgiving Scavenger Hunt Clues include:
Pile of Leaves
Wishbone
Football
Leftovers
Flannel
Corn
Pumpkin Pie
Cornucopia
Pinecones
Scarecrow
Squash
Sticks
Turkey
Pilgrims
Acorns
Feathers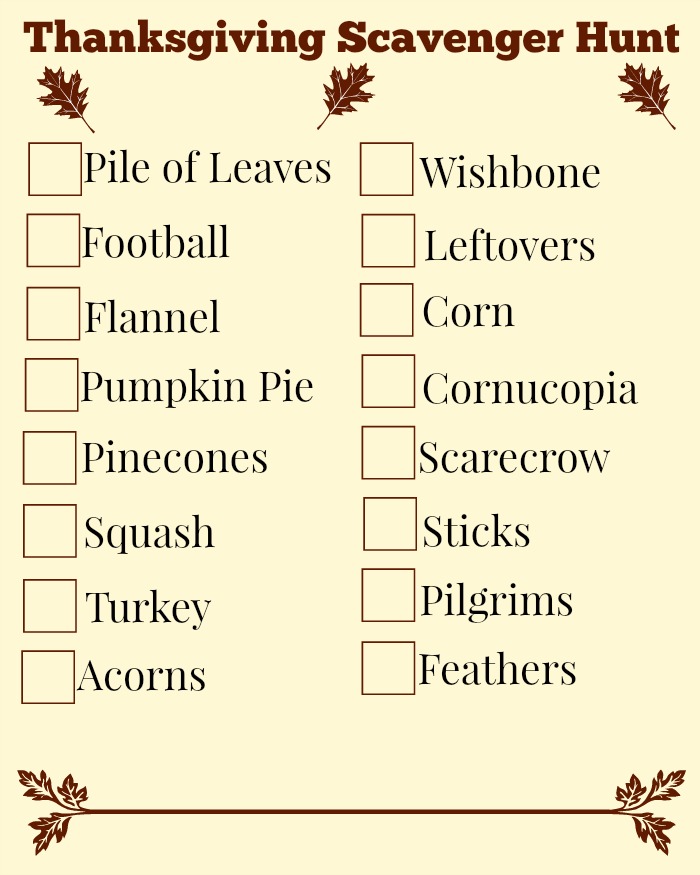 If you want more scavenger hunts for kids, here ya go!